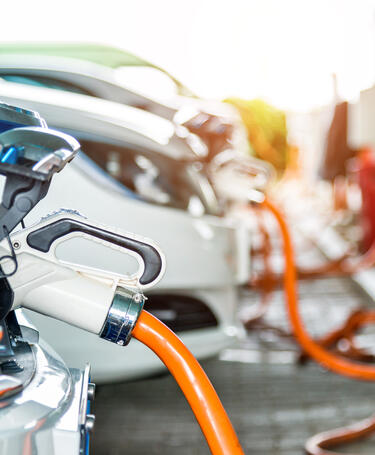 Electric vehicle accreditation scheme aims to boost drive towards net zero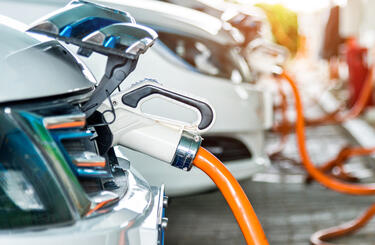 Published: 10 Nov 2021
As sales of electric vehicles continue to grow, a UK Government-backed industry accreditation scheme claims to be boosting consumer confidence. With three different organisations involved in the certification process, we look at how the scheme is audited.
Since its launch in the UK in 2019, more than 200 individual car dealerships have been accredited to the Electric Vehicle Approved (EVA) scheme, which is designed to incentivise consumers to switch to electric vehicles.
Now the National Franchise Dealers Association (NFDA), which owns the EVA scheme, has announced that it has been reopened for more electric vehicle (EV) retailers to take part.
NFDA says the scheme is designed to "encourage retailers to enhance their expertise in the electric vehicle sector and support consumer confidence".
It claims to be the only scheme that provides an EV-specific accreditation to retailers that meet a set of standards. Approved status is awarded to individual dealership locations and not to dealer groups as a whole.
Consumer confidence
The EVA website explains more: "The EVA badge is awarded to individual locations that are rigorously and independently audited and found to meet EVA's standards." With the transition to EVs being confusing and daunting, it says, businesses that meet the EVA standards are able to give consumers confidence in their purchases.
The scheme is endorsed by the government's Office for Zero Emission Vehicles (OZEV) and the Energy Saving Trust (EST), which oversees the accreditation process. However, the EST uses industry specialists Return on Investment Ltd (ROI) to conduct a robust evaluation of dealers against the EVA criteria. EST says it reviews the findings of these impartial evaluations to ensure consistency and makes the decision to award the EVA badge to successful dealers. EST then notifies the NFDA of the certification decision.
Certification process and criteria
The EST says that, at each stage of the process, care is taken to ensure that dealers are assessed fairly and consistently and to ensure that all approved dealers meet the criteria of the scheme in order to maintain buyer trust. The criteria itself was decided upon following a consultative process.
The certification process is as follows:
| | Process steps | Responsibility |
| --- | --- | --- |
| Step 1 | Application | NFDA |
| Step 2 | Evaluation | ROI |
| Step 3 | Recommendation | ROI |
| Step 4 | Consistency check and decision | Energy Saving Trust |
| Step 5 | Award approval | NFDA |
To achieve approved status, dealerships need to prove they are delivering against a range of standards including:
customer accessible charge points on site
senior manager on site appointed "EV Ambassador" responsible for delivering excellence in EV customer experience for sales and aftersales
a sufficient number of specialist EV trained technicians
EV demonstrator model in the showroom
always a specialist EV sales staff member in the showroom
all staff (reception to senior management) trained in EV basics
specialist EV maintenance and repair tools, and equipment
charge point(s) installed in the workshop.
Confirming that OZEV will continue to co-fund the scheme, the UK's Transport Minister Trudy Harrison says: "As we work to decarbonise transport across the UK, it is vital dealerships have the training and knowledge they need to advise drivers on the important benefits of switching to electric vehicles. That's why I'm delighted we are continuing to support the Electric Vehicle Approved (EVA) accreditation scheme to help and endorse even more retailers who are committed to achieving our net zero targets."
Force for good
Tim Anderson, Head of Transport at the Energy Saving Trust, adds: "By providing the sector with an assurance of quality, the EVA accreditation scheme has proven to be a key force for good since it was introduced in 2019. All dealerships that secure this certification have passed a robust and independent audit which gives buyers the confidence that they are being advised by knowledgeable staff on both purchase and maintenance.
According to Economist Impact's EV-readiness index, the UK lies seventh in the international list of countries ready to move to zero emission vehicles. Norway, China and Germany top the index which highlights the need for a holistic approach in the transition towards EVs.
To be ready for EVs, countries need to make them more affordable for consumers, develop the charging and energy infrastructures and invest in new EV models and technologies to increase the availability of EVs in the market.