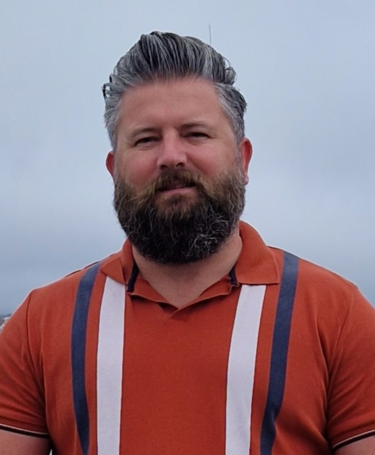 Is a scoring system needed in ISO 9001?
Published: 30 Aug 2022
Michael Burton PCQI, Quality & Improvement Business Partner at Amey Consulting, calls on quality professionals to challenge the status quo of what ISO 9001 offers, and suggests a grading system for auditors to follow that would clearly identify which organisations are going above and beyond in achieving their certification.  
Working in a fast-paced environment, where money and time are often in limited supply, finding and approving suppliers can be a tricky task.
There are many companies wanting to go the extra mile, who put strategic practices in place for continuous improvement and to help their clients realise their full potential. On the other hand, there are companies who do the minimum to pass certification and then go no further. At the moment, there is no way of telling which of these you will receive as a paying customer – but there should be.
Quality should be a main driver for companies, not just a 'gateway' to apply for projects. So, after 25 years, is it time to take a fresh look at ISO 9001?
Star rating system
Some companies have turned to excellence models to distinguish their offering and show their capability and commitment to quality. If ISO 9001:2015 Quality managements systems – requirements integrated continual improvement into the standard, like excellence models do, it would provide a clear way for customers to distinguish between the offers.
For example, ISO 9001 could become a five-star system. Under this system, minimum evidence of achievement in the standard would be a one-star rating, moving through the different grades to a five-star rating. Only a company employing the very highest standards of excellence would achieve a five-star rating.
Quality should be a main driver for companies, not just a 'gateway' to apply for projects. So, after 25 years, is it time to take a fresh look at ISO 9001?
ISO 9001 is currently fit for all environments and sectors, but by creating a new grading system, auditing bodies would have clear guidance on how to score. In addition, the auditees would clearly see what efforts are needed from them to achieve each level in the star rating system.
This approach would not only give the customer transparency, and a way of weighing cost and quality of service, but also incentivise the companies involved to keep striving for the highest standards.
Incentivising investment
How might this affect the companies providing the services?
Health and safety and environmental (HSE) roles are often prioritised in organisations for legislation reasons, but this can mean quality systems are not given the attention and resource they need.
Incentivising investment in trained quality professionals can turn the focus from 'reactive' into a 'proactive continual improvement' approach. This might be developing audit programmes, procedures, or 'right first time' behaviours to help the business reduce injuries, close calls and inefficiencies.
In turn, this has the potential to create both better opportunities for quality professionals in strategic roles and more formal cross-sector learning, while elevating the value that investing in quality can bring.
For a small company, adapting to this new approach might look like making a flatter structure with more diversity – more people at a lower grade, but encompassing quality. In that way, processes can be built up through a more proactive approach, gradually building capability through the standards. In a larger company, it may mean getting additional dedicated resource to establish a clear quality agenda.
This proposed method offers transparency in cost and quality. Certification and outcomes will be driven by customer needs, which, in turn, incentivise commitment to continued improvement. This will provide a standard that truly shows the companies prepared to go the extra mile to provide quality of product and service.
If it is able to adapt to current needs, the next iteration of ISO 9001 has the potential to elevate how quality is perceived, the opportunities it creates, and the value it brings to customers.
The Standards Coordination Committee
The CQI Standards Coordination Committee exists to coordinate strategy and direct the CQI's sponsored standards activity.