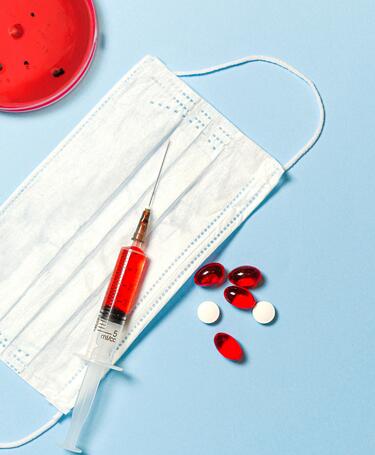 Published: 17 Mar 2020
As we know, the UK government issued advice yesterday on the coronavirus pandemic. This prompted the CQI to carefully consider the health and safety of our staff, volunteers, members and partners, which is our main priority.  
We have now put the following steps in place: 
Temporary closure of our London and Tokyo offices
Our CQI and IRCA Japan staff are now working remotely until further notice. However, we will do our utmost to operate a business as usual service and maintain a high level of support for our customers and partners
We have suspended face-to-face meetings, which include those run by committees and working groups, until further notice
The best way to contact us is via email, so if you have a query please get in touch with our London office or our Tokyo office. You can still call us but there may be a delay in our responding to you
Alternatives to physical events
We will not be running physical events during this period; however, we are currently considering virtual options as an alternative, in the UK and globally. Our Professional Networks team will be in touch with volunteers to provide support for online events run by branches and special interest groups

Our Learning from Excellence event, which was scheduled for May 2020, has now been cancelled, but we are exploring options to make the content available digitally. We will be in touch with delegates and speakers imminently with further details

Webinars will take place as planned and we hope to make more available soon
Virtual delivery of CQI and IRCA training courses
We recognise the challenges our Approved Training Partners (ATPs) are experiencing with delayed or cancelled bookings for in-person training events. Therefore, we are working with ATPs that have the technology and capability to enable them to deliver our courses remotely.
If you are interested in booking a CQI | IRCA certified training course, please contact your local ATP directly for information and guidance
Advice for members
The coronavirus statement we posted earlier this month is still very much relevant to all members, so we hope you find it useful
If you are an IRCA certificated auditor due to recertify and you are particularly affected by a freeze on, or change to, audit arrangements, please email

[email protected]

about your recertification
Covid-19 update
CQI and IRCA members If you are experiencing financial uncertainty due to the current crisis but would like to continue your membership, please contact [email protected] to discuss your options.
Thank you for continuing to support the profession.
We know that it is currently a very testing time for everyone, both personally and professionally. However, we are continually reviewing the situation and will provide you with the best possible service that we can.
If you have any questions or concerns, please do contact us.