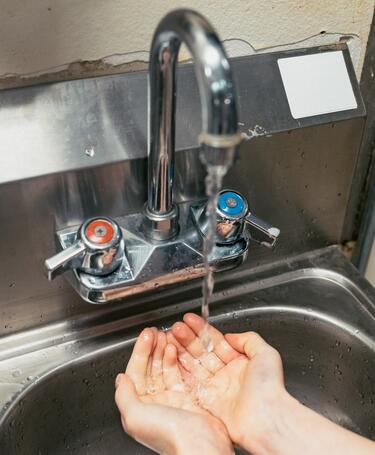 CQI Coronavirus Statement 4/3/2020
Published: 4 Mar 2020
As the spread of the coronavirus becomes a more significant global threat, it is likely to have implications for organisations of all sizes. The CQI has provided some considerations on key areas of focus for quality professionals.   
Your people
Since protecting your people is a priority, your HR function may find the following advice from the CIPD useful:
Follow public health agency advice on efficient ways to contain the virus (this includes the World Health Organisation
Keep up to date with government advice and adapt business continuity plans to reflect changes
Actively communicate these plans to your people, customers and suppliers
Look at options for your people to work remotely to prevent the spread of infection
If your organisation is customer-facing, consider greater use of telephone and online services, if possible, to minimise face-to-face interaction
Review your policies and procedures on health reporting, office and personal hygiene protective equipment, social distancing and working hours
Consider providing additional training for employees working in critical areas, so others have the skills to fill in for them, if needed
Your customers
Your ability to deliver for your customers may be affected by a lack of supply, logistics or human resources. Equally, your customers may also make decisions, based on their own response to the coronavirus, which could have an impact on your organisation. To mitigate this, communicate with customers to:
Understand their concerns, their planned responses to these concerns, and how you can help address them
Keep them updated on your position and plans to minimise disruption to your product or service supply
Your supply chain
Coronavirus is already having an impact on global supply chains and a risk-based approach to adapting arrangements, policies and plans will be required. Adapting supply chains may be challenging if travel is restricted to certain areas, making it harder to qualify and certify new business or suppliers. Additionally, the capacity and availability of established transport and supply networks, and the movability of materials may also be restricted.
CIPS has advised that you follow four key points for procurement:
Review inventory levels
Communicate with every supplier
Ensure a disaster recovery plan is in place
Prepare for when the epidemic is over
Gartner also provides a short/medium/long-term approach for the supply chain focus.
Regulation/Certification
Regulators should be developing guidance to help organisations navigate the crisis and to ensure that consumers are protected. Conformity assessment, test and inspection bodies will similarly be putting in place arrangements to work through the crisis. Quality professionals should:
Proactively approach regulators for advice and guidance where required and where business continuity is dependent on their intervention
Monitor policy statements as regulatory bodies and conformity assessment bodies, such as UKAS, will be considering temporary arrangements
Seek advice from your trade association on specific approaches being taken within your sector
Your Management System
Coronavirus may have implications throughout an organisation's value chain: decisions made in one area that will need to be considered across the system of key processes. Quality professionals are well placed to help organisations and process owners communicate and, where necessary, collaborate as the situation unfolds and decisions require holistic consideration. This may also be the time to practice test your business continuity plan.
Improvement
As a test of business continuity plans, the potential coronavirus crisis is an opportunity to gather lessons learned, improve plans and adapt arrangements for the future. You should ensure that your organisation gathers relevant insight and data to inform review and improvement.