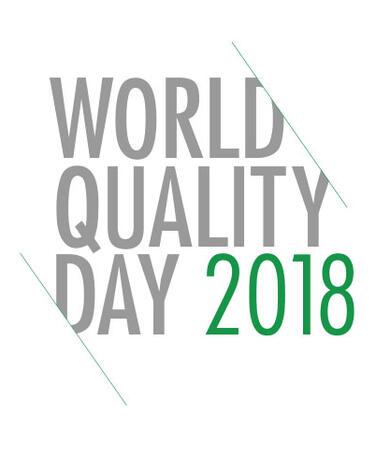 World Quality Day spreads the message of trust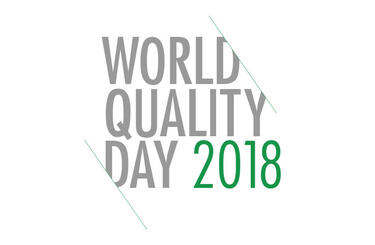 Published: 19 Oct 2018
On 8 November, quality professionals across the globe are coming together to highlight the role of the quality profession in building trust.
World Quality Day is an annual celebration of the quality profession and its invaluable contribution to society and the prosperity of organisations. Thousands of individuals and organisations worldwide will come together on 8 November to highlight this year's theme, 'Quality: A question of trust'. The quality profession plays a central role as organisations strive to build and maintain the trust of all stakeholders; whether they are consumers or suppliers, employees or regulators.
Vincent Desmond, CEO of the CQI said: "World Quality Day is about reflecting on the value that the quality management discipline provides to organisations and, by extension, society. Over the last century, the rapid improvement in products, projects, services and organisational performance simply would not have happened without quality management. And that includes everything from internationally agreed product standards, to the assurance of global supply chains, to the quality management improvement imperative."
The Chartered Quality Institute (CQI) is inviting individuals and organisations from across the world to participate in the celebration of World Quality Day. The CQI has produced a World Quality Day toolkit to inspire and support ambassadors of quality to host events at their own workplaces.
Get ready
Our World Quality Day toolkit has everything you need to host an engaging event at your workplace.
Notes for Editors:
About The CQI
The CQI is the global chartered body for quality professionals. We improve the performance of organisations by developing their capability in quality management. We define and lead the quality profession, setting the standards for its capability and scope through the CQI Competency Framework. We encompass the whole quality community, including quality management professionals and management systems auditors.
Please see https://www.quality.org/about-us for further details. © 2018 the CQI. All rights reserved.
For Marketing enquiries, please contact +44 (0)20 7245 8600 or [email protected].