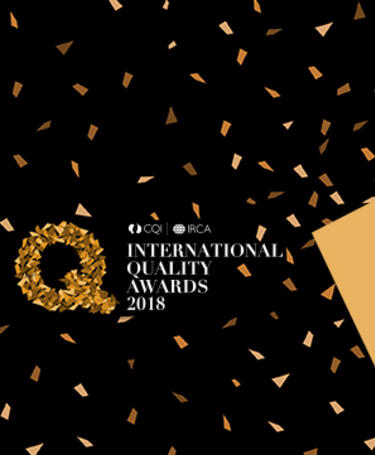 CQI announces Catalyst Consulting as the latest category partner for the 2018 International Quality Awards
Published: 31 May 2018
We are delighted to welcome Catalyst Consulting as the latest category partner for the 2018 International Quality Awards
Global transformation organisation, Catalyst Consulting will be joining our panel of partners to support the new category, 'Quality Organisation of the Year' at this year's International Quality Awards taking place on 21 November 2018 at the Grand Connaught Rooms in London.
Estelle Clark, Executive Director, Policy at the CQI commented, "The award category of Quality Organisation of the Year has been introduced for those organisations who can evidence that they have a systematic method of managing for sustained success.
"This is therefore appropriate that this award is being sponsored by Catalyst Consulting, who have been supporting their clients to improve their efficiency, service and overall performance for many years and who are also co-authors of the forthcoming CQI Report on ISO9004."
Catalyst are known for their unique approach to working with their clients to help them achieve business excellence. Their belief in customer focus, integrity, honesty and trust engaged training delivery & strong teamwork, make them a perfect fit for Quality Organisation of the Year category at this year's International Quality Awards. Since 1995, Catalyst have been inspiring change, as a leading consulting, training and transformation partner. Their consulting and training services include Agile, Lean Six Sigma, Strategy Deployment and Business Transformation. Catalyst count many global leading organisations and household names among their valued clients, with much of their work being repeat business – a testament to their ability to enable results for their clients.
Martin Brenig-Jones, Managing Director, Catalyst Consulting added, "Catalyst is delighted to be involved in the CQI's International Quality Awards once again and sponsoring the new category, 'Quality Organisation of the Year'. This category is particularly relevant to Catalyst as our purpose is to help people and organisations work better today and be ready for tomorrow's challenges".
Notes for Editors:
About the International Quality Awards
The International Quality Awards celebrates excellence in the quality sector. The success of the 2017 International Quality Awards has led to the categories being broadened out from six to nine, giving more opportunity for quality professionals to be rewarded and recognised for their success and achievements. Judged via a rigorous evidence-based process, the awards acknowledge the contribution of the quality profession in enhancing the reputation of their organisations.
About The CQI
The Chartered Quality Institute (CQI) is the chartered body for quality professionals. We are the only professional body dedicated to Governance, Assurance and Improvement – helping quality professionals enhance the reputation of organisations around the world. We work to advance the practice of quality management in all sectors, improving the performance of organisations by developing their capability in quality management. In partnership with executives across the globe, we support organisation-wide objectives, including the development of good governance, agile assurance and a culture of continuous improvement. We have defined these standards through the CQI Competency Framework, which sets out the abilities and types of behaviour that quality professionals need to be successful.
Please see https://www.quality.org/about-us for further details. © 2018 the CQI. All rights reserved.
For Corporate Partner enquiries, please contact Ian Howe, Head of Commercial Development on +44 (0) 207 245 8570 or [email protected]
The International Quality Awards 2018
For more information regarding the awards click here
Meet our 2018 partners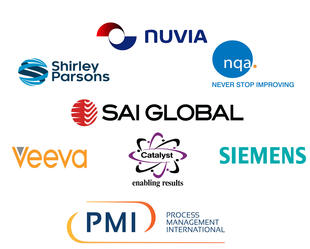 Organisations who are passionate about inspiring excellence and celebrating success.