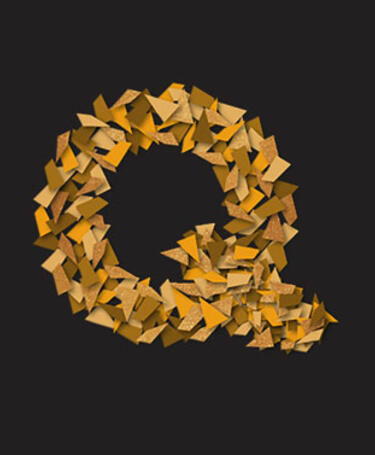 The 2020 International Quality Awards: making the shift to a virtual event
Opinion
Author: Ian Howe
Head Of Commercial Development, CQI
In 2020 people and organisations around the globe were faced with unprecedented challenges. Most of us were left searching for processes and methods to help us navigate an ever-changing landscape, in both our personal and professional lives.
For me, home schooling together with organising the CQI's International Quality Awards were among the more demanding aspects of the year. However, by adapting to evolving needs on both fronts, I was able to play a key part in their success.
A developing awards brand
As the planning for the 2020 quality awards began, we were fresh off the back of a successful event the year before, which we also combined with the CQI's 100th birthday celebrations. The awards were heading into their fourth year, the brand was well-established, and there was unprecedented interest from professionals and partners, so it was time to scale up the event. We had also just sourced a new venue on London's Park Lane and launched an improved list of award categories.
In the background, however, the talk of a mystery virus spreading through a province in China was starting to become a reality closer to home. We all know what followed next, and with this came numerous questions including what to do about the International Quality Awards.  
Change to our thinking 
Continuing to plan the awards as we had done previously was now not an option. It looked as if restrictions might be lifted, but we weren't convinced that they would be lifted enough. And even if they were, we had other considerations. From a financial perspective, we couldn't guarantee that we would be able to sell tickets. What's more, marketing budgets were under pressure because we could no longer rely on sponsorship. It also didn't feel right to be hosting a glitzy awards ceremony in the middle of a global pandemic.    
Boosting morale, celebrating excellence 
However, we knew we didn't want to cancel the awards completely: they help to raise the profile of quality management, and the individuals within it, and provide professional development opportunities. But could we still meet these objectives with a virtual event? We also felt that the International Quality Awards would lift people's spirits in what were already testing times. 
Encouraging entries 
Once the decision was made to host the awards online, the project team set about reviewing the project plan, taking out items that were no longer relevant, adjusting timescales and adding in tasks that were specific to a virtual event. 
We were initially worried about entry numbers, but we needn't have been. Our awards management system, Award Force, gave us visibility over all entries in progress and submitted.  From the day we opened the awards, all of our key metrics held up with previous years. In fact, the end result exceeded our expectations: we received 107 submissions, surpassing the 2019 figure by one entry. The CQI was also extremely proud that the 2020 entries spanned 23 countries and five continents, making our awards truly international.   
The shortlisting process 
Once the International Quality Awards close for entries, our volunteer judges, led by the chair of judges, Estelle Clark, take the lead. A panel of three judges: 
Reviews the entries in each category against set criteria 
Applies marks to each submission 
Shortlists between two and five entrants, depending on the strength of their submissions 
If the quantity of entries in 2020 didn't disappoint, neither did the quality. We had some fantastic submissions from individuals and organisations across the globe.  
Interviews with the judges 
Once the announcement of the finalists is made, this usually marks the end of the entry process for most awards, and then the focus turns to planning for the ceremony itself. However, the International Quality Awards are different. Shortlisting doesn't stop there, which is why our selection process is by far the most robust of any I've been involved in.   
 
We invite all finalists to an interview with 'three judges for each category and the chair of the awards, which, in a normal year, would be face-to-face. But because restrictions were still in place, we scheduled interviews via video conferencing. Finalists presented their entry in more detail, took questions from the judging panel, and then the judges decided on the winners.  This information was, of course, embargoed until the event. 
Mastering the logistics 
Planning an event for 400 people is both complicated and intense. The work that goes into executing every aspect of the schedule, down to the most minute detail, is quite incredible. Even an hour-long virtual ceremony, whilst not quite as involved, requires vast amounts of preparation to run smoothly.
The lead-up to the International Quality Awards was slightly strange this year.
When organising a physical event there is so much that can go wrong: you spend weeks going through different scenarios to ensure that everything runs like clockwork. The virtual event, on the other hand, did not create as much worry beforehand, but if anything went wrong on the day, it would have been catastrophic and outside of our control.    
What we could control, though, we controlled well and were better prepared than we had ever been. The week before the event was peppered with technical tests and rehearsals for speakers, finalists and presenters. We went into the day feeling confident that we had everything as ready as we possibly could, aided by the technical support of our event partners. 
Our inaugural online awards  
We had watched several virtual award ceremonies in the lead up to ours to assess what worked and what didn't. At the outset we aimed to: 
Keep the award presentations as close to the usual format as possible. This was a gamble, and something that no other ceremony had attempted. It added to a list of things that could potentially go wrong but giving our winners an opportunity to speak and accept the awards was hugely important for us 
Keep the citations of both winners and finalists. Again, our aim was to give the audience a better sense of why they had been selected 
At 12:00 on 18 November 2020, after a few last-minute run-throughs, it was go time. Our CEO, Vince Desmond, kicked off proceedings.   
A virtual success 
I don't think I'm biased in saying that the awards looked fantastic, which was testament to the work of the CQI's Marketing team. They collaborated with the Events team from the start of the process, ensuring all of our portals, forms, guides, comms and ultimately the International Quality Awards event itself was on brand and delivered our goals. 
The awards ceremony also went well, despite a couple of technical glitches and some lessons learned from our first online event of this size. Feedback has also been extremely positive, so we are happy with the end result. 
Continuous improvement 
Another unique aspect of the International Quality Awards is that the CQI provides each finalist and winner with a detailed feedback report. We also give each entrant guidance on how to improve their entries in the future. This helps to: 
Close the loop on the process 
Adds value  
Encourage entrants to apply again 
Support entrants to strengthen their submissions in the future 
The awards will be back in 2022, so if you are a professional working in quality management, please consider applying as an individual, team or organisation.  
Find out more about the CQI's International Quality Awards and our 2020 quality award winners. 
Ian Howe 
Head of Commercial