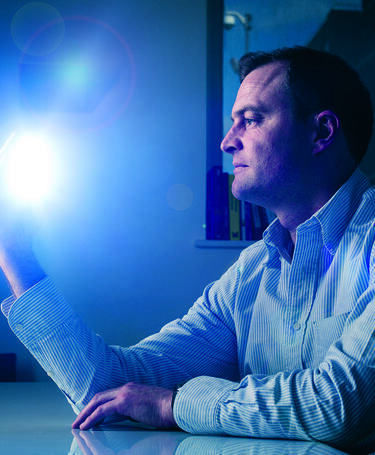 ​How Jake Dyson rewrote the rules of innovation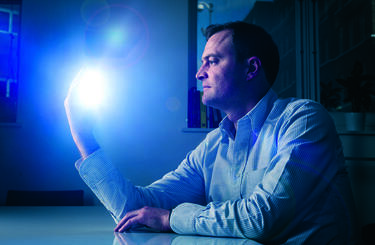 Published: 1 Jul 2015
The inventor reveals five ways quality professionals can drive innovation.
Jake Dyson is one of the UK's leading innovators, creating what many thought was impossible – an LED light that 'lasts a lifetime'. His high-end, LED suspension light (called Ariel) has the power to illuminate an entire kitchen for 40 years (his company's definition of a lifetime) before anything needs replacing – even the bulb.
As the son of British inventor Sir James Dyson – founder of the Dyson Company – he knows the importance of combining design and functionality. But Jake is also attuned with failure, taking four years to get his LED light working to the standard he wanted.
Are you struggling with a new project or searching for a creative solution to a problem? Jake shares his top tips for fostering innovation in the workplace.
1. Think outside of the box
Nothing is impossible. When I was trying to make an LED light that lasts for life I knew I had to talk to Dr David Lacey, the Head of Research and Development at Osram Asia – a lighting manufacturer that has the ability to manufacture eight million LEDs a week. I set-up a meeting with him despite the fact he had no idea who I was. It took time but in the end he was happy to speak to me because it was about his area of expertise. If you're doing something in an area that is someone else's discipline then it's always going to peak their interest. Don't be afraid to go right in at the deep end and demand to talk to the experts because you'll learn a huge amount from them. Don't ever think you won't be heard because you can get a lot of help out there.
2. Don't give up
Keep making something until it works. It's easy to give up on something after six months because it's not working. You feel completely dejected and depressed, and you go up and down like a yo-yo. The important thing is to believe that you can do it. I've had moments where I've felt very depressed, but the elation when you finally get something right is unbelievable. You feel on top of the world because you've achieved something no one else has done. It instils belief that you're not going mad trying things over and over again. Repetition isn't bad. Incidentally, engineers have the lowest suicide rate and the biggest job satisfaction because they're always seeing the results of what they do.
3. Do it better than everyone else
When I was designing the CSYS™ desk lamp I looked at every other desk light on the market. One of the things I noticed was that, in time, they all lost their position – the head sagged or the pins and pivots wore out. It was really frustrating, especially as it was a problem that could be solved. I decided to completely reinvent the desk lamp – the way it moves and the way it holds its position. Now, there's no other desk lamp on the market as powerful as mine and we've designed our own optics so we don't have to use any diffusers (which are known to cut light out). We have a pure, powerful source with great distribution of light that lasts for 40 years.
4. Quality is key
Quality is a product that performs. It does what it says it does. It lasts for a very long time, is robust against human interaction and completely flawless in its appearance. Also, quality is a tactile thing – when you touch something you know whether it's quality or not. There's no harm in becoming more and more fastidious to making sure things are perfect. For example, Mercedes, BMW and indeed Dyson manufacture its products to be functional and beautiful in design. They all demand that the cosmetic appearance is as good on the inside of the product as it is on the outside – even though you can't see it.
5. Never stop learning
As a designer I'm always continuing my professional development because there are new technologies coming out every day. I've found that if you design based on market research then you will only make small improvements to what's out there. I like to think completely outside of the box. I put a lot of effort into making sure that all the designers working for me are thinking the same way – are all on the same page. I really like working with people who say: "Let's try and do this, let's not be afraid." I've also spent much of the past year understanding what makes the consumer tick and how to market my products to different audiences.
You may have created the most brilliant product but your downfall could be that you are selling it in the complete wrong way. For example, one unique benefit of my light is the 40-year lifespan but this may not be as important to some consumers as the quality of the light coming out. It's about understanding your market.
Member only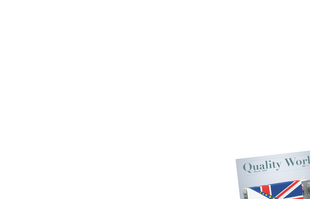 This article is free to access for a limited time only. Only CQI and IRCA members receive access to all content.
Search the eLibrary
The eLibrary has thousands of articles, journals, reports and magazines.