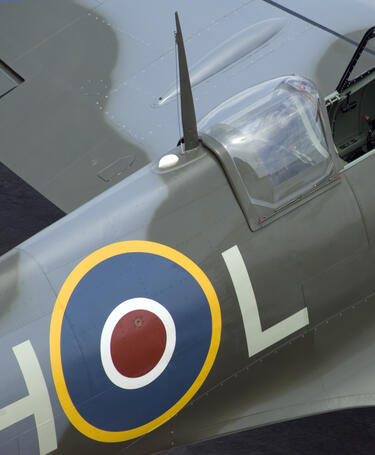 ​Inside an RAF improvement programme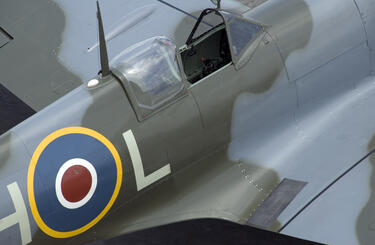 Published: 9 Aug 2016
Squadron leader Ken Felton explains how he launched a groundbreaking improvement programme and changed perceptions of quality in the RAF.
When Ken Felton's team moved to RAF Brize Norton he felt it was the perfect time to create a robust quality management system and dispel the myth that quality equals interference and a bureaucracy.
His job as a squadron leader gave him the foundations to run an improvement programme to aid the Number 1 Air Mobility Wing (1AMW).
The programme helped the unit efficiently redeploy people and equipment across the world, in conflict areas such as Afghanistan and in operations to help those in humanitarian crisis.
The system has made sure enough members of the armed forces are prepared for operations across the globe at a moments notice. As a result, the team won the prestigious Ministry of Defence Quality Award in 2014, sponsored by the CQI.
Why was it was important to make changes to quality processes?
KF: "In the Royal Air Force movements community, which 1AMW is part of, there had historically been a sense of distrust about quality management. Quality observation port reports and noncompliance reports were seen as criticism, interference and a bureaucratic process. People wondered why we had to be part of a quality system and saw it as an engineering tool."
How did you change the culture of the organisation to help people understand the importance of quality?
KF: "It was about explaining that quality isn't just about compliance and conforming to a standard, it's continuous improvement and the way we do business.
"Firstly we needed people to report problems. We had to convince them that it was okay to admit when things went wrong and help people understand that most of the time when a problem occurs, it is down to organisational factors rather than individual mistakes.
"I have seen a really palpable change across 1AMW and the Air Safety Organisation at Brize Norton certainly hold us in a great deal of esteem – it's a fantastic achievement for the team."
Why did you feel the need to implement an improvement programme?
KF: "Our role here is to be at 'high readiness' for any operations that may happen. The people deployed need certain qualifications and skill sets. In the past we used the Capability Management System to capture data on the personnel and identify what they were best suited to. However the system was slow and cumbersome – it wasn't agile enough for us. It was becoming slower and slower and so people mistrusted it."
How did you refine the system?
KF: "We took the plunge and empowered an individual to go away and come up with something that would do the job better. Now we have developed a new system where the information is on one database and is centrally managed.
"It includes how we task people, how we allocate people to the tasks, how we ensure that people are prepared for any tasks that might happen around the world, in the future, and it also identifies how qualified and experienced those individuals are.Anyone in the organisation can tap into it and see what's happening and update it."
How has the system helped you to deploy for contingency operations?
KF: "When we were tasked to deploy people out to Mali and France to assist with French operations, having the system in place meant we were able to work out exactly how many people to send, where we were going to send them and how we were going to complete the task.
"Within 36 hours we were offloading the first aircraft in Mali. We had the assurance that we could send those people out, that they could do their job in that timescale and that they would be safe."
What does continuous improvement mean to you?
KF: "Continuous improvement is a way of thinking and behaving. It means having a culture within your organisation where people question the business. Now our people are keen to highlight when things are wrong and to try and improve processes.
"We're a public sector organisation where budgets are being squeezed, so we have to make the most of individuals. If everyone thinks about how well they can contribute towards fixing problems, then you will see continuous improvement as an everyday activity."
Member only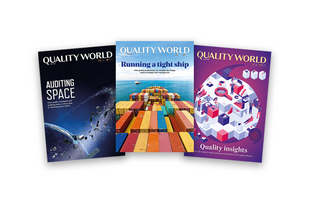 This article is free to access for a limited time only. Only CQI and IRCA members receive access to all content.