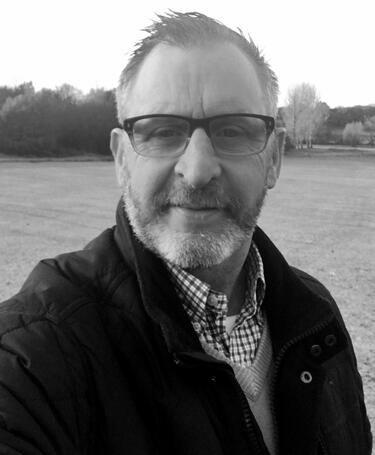 From Affiliate to Practitioner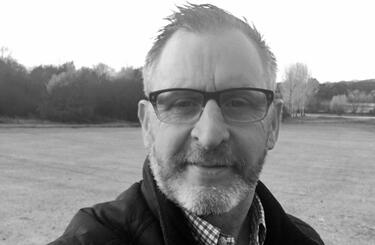 Published: 7 Apr 2021
Raymond Kiernan, PCQI, MCIOB, Regional Quality Manager for Berkeley Homes Capital, describes his journey to achieving the CQI Practitioner grade.
What made you decide to apply for the CQI's Practitioner grade?
I achieved membership into the Chartered Institute of Building (CIOB) in 2018, and wanted to continue my professional development by driving Quality in Construction in my role as Regional Quality Manager. I felt that the next level to assist me would be to become a member of the CQI.
The CQI has provided me with relevant information and assistance, with great webinars and access to quality news and technical resources, which has allowed me to upgrade from Affiliate to Practitioner membership. I felt that with continued researching and completing coursework, I could achieve Practitioner grade. Always believe!
Could you tell us more about your career and how it's helped you to secure Practitioner status at the CQI?
I have worked in construction for a little over 30 years, starting out as a Carpenter/Joiner through the City & Guilds of London Institute. It has been a journey through the years that has allowed me to work on high-end residential homes including work at St James' Palace and in foreign lands. All of that has helped me to understand construction and quality in different environments and how important it is to communicate your passion, by listening more and taking a step back at times to try and see things from outside the box. Quality is so important, not just in what we build, but also how we build and how we communicate quality to our fellow workers. It ensures that we carry out work to a high standard at all times, every time.
I have always loved working in construction, and I genuinely want everyone working in this industry to do well, by offering up advice and taking on advice and learning from it. It's a passion that I want to drive forward with continued learning and researching, and I believe it has truly helped me gain my Practitioner status.
Who has been a big role model in your quality career so far and why?
My role models within Berkeley Homes (Capital) are David Barry, my Construction Director, and Mike Colyer, Head of Quality. David's passion for the industry and drive for quality is infectious. He had previously recommended that I should go for Chartered status with CIOB and helped me to reach that goal. He understood my passion and drive and my eye for detail, which is why I believe he promoted me into my role of Regional Quality Manager.
Mike, who is also a member of CQI, assisted me on the journey to drive quality management within the business and guided me through the route of joining CQI, right up to Practitioner status. I am enjoying working alongside Mike in promoting our new quality management system, which we are implementing into our business. I cannot thank them both enough.
Before starting your application, did you receive any advice or support from any other CQI and IRCA members? If so, what did they say?
Mike Colyer, had previously invited me to join at Affiliate level, ran me through the process. He showed me how to use the website and the information it provides that will assist with my professional development.
Mike and I have discussed training programmes and webinars that would be beneficial to our roles and to the business. By taking on more training and courses I felt that with the right guidance and support I could move up to Practitioner leveI.
I have signed up for a number of webinars, and I have completed the CQI's 'Quality in Construction' course with Nina Abbassi, who was extremely helpful.
How did you find the application process?
Very straightforward. After clicking on the links, the guidance was easy to follow.
Having signed up at Affiliate level, I found it easy to provide evidence of any training I had previously carried out. Uploading documentation for my CPD as proof was also simple.
If you are not sure at what level of grading you need to start at, the CQI provide a quiz that will assist you on starting at the right level. The CQI is happy to provide help and assistance, always providing information with technical resources and news articles. LinkedIn has also been helpful and has kept me informed about the CQI along with future training and webinars opportunities that will assist me to continue my journey in promoting quality.
If you have a passion for quality, then by signing up with the CQI you are off to a great start.
Will you be applying for the next grade of Chartered Professional (CQP MCQI) in the future? If so, what steps will you put in place to secure this grade?
My aim is to achieve Chartered status over the next two years, along with continued professional development. I will continue to drive quality management within Berkeley Homes to ensure that we provide first-class, quality homes, which are safe for our clients and fully compliant with a competent workforce using products that are fully approved and in line with the latest regulations. In addition to this, I will be carrying out a number of Internal Auditing on Compliance and Competency checks and monthly Quality review meetings with fellow Berkeley management staff and contractors.
Having completed the first module 'An Introduction to Quality' in Quality Fundamentals, ran by David Hutchins, CQP FCQI, and learning more about ISO 9001:2015, I am now looking to complete more modules in Quality Fundamentals.
I have just enrolled on a seven-month course to gain the Certificate for Fire Safety in Construction with CIOB Academy. This will allow me to drive this course forward within Berkeley Homes (Capital) to ensure fire compliance and higher competency levels are in place, all of which I hope will assist on my journey to become a Chartered Quality Professional (CQP MCQI)
What advice would you give to other Affiliate members who are thinking of applying for Practitioner grade?
Get on board. If you have a passion for quality, then by signing up with the CQI you are off to a great start. Take the time to make the most out of the website, use the e-library, and the technical resources, sign up for the webinars, as the information and assistance is there to help you on your journey to be a quality professional.