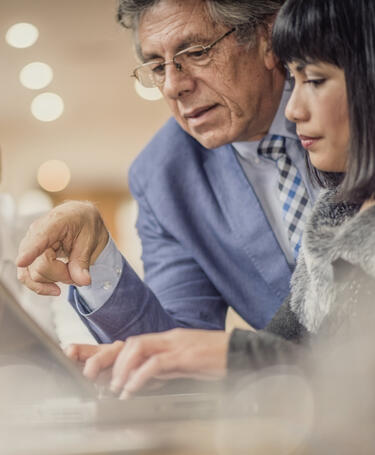 IoD runs health check of boards after 'difficult year' for corporate Britain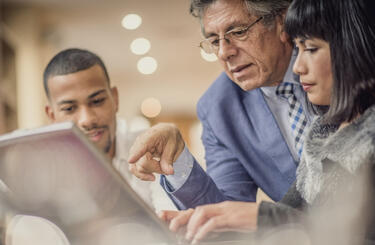 Published: 7 Sep 2016
The boards of Britain's biggest companies face a stiff challenge in rebuilding trust after a year of reputational blows, the Institute of Directors said today, launching the second installment of its annual review of corporate governance. 
The 2016 Good Governance Report, published with the support of Cass Business School and The Chartered Quality Institute, assesses companies by combining traditional governance indicators with a measure of the quality of corporate governance as perceived by investors and business leaders. The report follows recent parliamentary inquiries into BHS and Sports Direct, which accused both firms of governance failings, and promises from Theresa May that she will shake up Boardroom composition and clamp down on executive pay.
Ken Olisa, Chairman of the report's advisory panel, explained the IoD's purpose in publishing 2016 Good Governance Report:
"This has been a difficult year for business, with MPs lambasting the directors of major high street brands, and the Prime Minister making clear that corporate boards are in her crosshairs. This all came hot on the heels of the EU referendum, during which big companies were often presented as the bad guys. This is bad for business and bad for the country – business is a part of our society not apart from it. Given the mood music, it has never been more important that directors understand what good governance looks like, and which practical measures can be taken to improve and to convince the outside world they are delivering it.
"With our first report last year we kicked-off a broad discussion on governance. We have refined the methodology and are getting closer to our aim to provide an all-round health check for FTSE boards, based on an array of drivers. Good governance is organic and so falling down on one or two points does not necessarily mean there is a problem, but in order to perform well in our rankings, companies have to score well across a range of areas, including board structure, financial performance, remuneration and transparency.
"Despite the setbacks corporate Britain has endured this year, it still has an enviable global reputation for good governance. The range between the top and bottom companies on our list is narrow, indicating that directors could improve their governance effectiveness substantially by focussing on limited problem areas."
Estelle Clark, Head of Profession at the Chartered Quality Institute spoke of the importance of governance:
"Now in its second year, the IoD's Good Governance Index has moved Britain's corporate governance debate into the centre stage of public discourse. As sponsors of the report, the CQI strongly advocates a revolution in the way that corporate governance is perceived and embraced, lest shareholders and the wider public become increasingly dissatisfied with the current state of affairs.
"Good governance, alongside improvement and assurance, will unshackle a business from the limitations that prevents it from fulfilling its potential. To prevent quality failure, a culture of continual improvement is necessary: 'job done' is not a phrase you will ever hear from a quality manager. Assurance means that good governance is embraced throughout a company, not just in the boardroom. After all, how can improvements exist if they live only in the minds of the board of directors?
"Operating without good governance equates to running a business on a hope and a prayer. In recent years, the public has looked on with barely contained contempt as countless examples of quality failure reach the front pages. Be it horsemeat appearing in beefburgers or software glitches depriving customers of access to their own money, the public, the shareholder and the consumer will no longer tolerate corporate governance that is anything less than outstanding. At the CQI we look forward to continuing to lead the conversation with the IoD, and making the difference in a field that affects every last one of us."
Top 10
Note: the methodology has been changed since last year's Good Governance Report, so these rankings are not comparable.
Top 10
| Rank | Company Name |
| --- | --- |
| 1 | British American Tobacco Plc |
| 2 | Unilever Plc |
| 3 | Diageo Plc |
| 4 | Sage Group Plc |
| 5 | Next Plc |
| 6 | Kingfisher Plc |
| 7 | DS Smith Plc |
| 8 | United Utilities Group Plc |
| 9 | Royal Mail Plc |
| 10 | Admiral Group Plc |
The full table is available on pages 18-19 of the report.
Methodology
The Good Governance Report is the only one of its kind to combine publically available information on company governance with the views of investors, governance professionals and business leaders. The benefit of combining measurable factors with perceptions is that it produces a more rounded picture of a company's governance than either method on its own.
Corporate Governance factors
The study looked at 34 factors across five areas of corporate governance: board effectiveness, audit and risk/external accountability, remuneration and reward, shareholder relations and stakeholder relations (full list on page 24 of the report). The choice of factors is determined by the UK Corporate Governance Code, and the Companies Act 2016, with input from the report's advisory panel.
Perception survey
The survey produced 1,977 rankings of companies on their corporate governance, from 744 individual respondents. The responses were drawn from members of the Institute of Directors, the Institute of Chartered Accountants in England in Wales, the Institute of Chartered Secretaries and Administrators, FTSE 350 company secretaries and other governance and investment professionals. The perceptions were used to determine the relative weights of the different areas of governance factors, using regression analysis (more information on page 12 of the report).
Contact for further comments or to arrange interviews:
Edwin Morgan
Head of Media Relations
Institute of Directors, 116 Pall Mall, London SW1Y 5ED
T: 020 7451 3392
M: 07814 386 243
E: [email protected]
Donjeta Miftari
Press Officer
Institute of Directors, 116 Pall Mall, London SW1Y 5ED
T: 020 7451 3285
M: 07525 886 941
E: [email protected]
Notes to editors
The Institute of Directors is a non-party political organisation, founded in 1903, with approximately 35,000 members. Membership includes directors from right across the business spectrum – from media to manufacturing, professional services to the public and voluntary sectors. Members include CEOs of large corporations as well as entrepreneurial directors of start-up companies.
The IoD was granted a Royal Charter in 1906, instructing it to "represent the interests of members and of the business community to government and in the public arena, and to encourage and foster a climate favourable to entrepreneurial activity and wealth creation."
The Charter also tasks the Institute with promoting "for the public benefit high levels of skill, knowledge, professional competence and integrity on the part of directors", which the IoD seeks to achieve through its training courses and publications on corporate governance.
For further information, visit our website: www.iod.com
Good Governance Report 2016
A groundbreaking report from the CQI and the Institute of Directors.