Quality management software specialists Qualsys sponsors 2019 International Quality Awards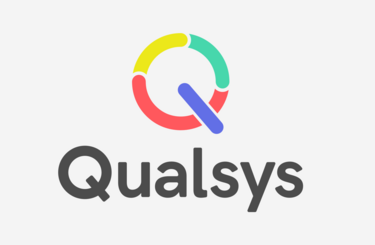 Published: 2 Jul 2019
The awards – to be held on 27 November in London – offer quality professionals and auditors across the globe the opportunity to celebrate their achievements.
Since Qualsys was founded in 1995, the Sheffield-based company has implemented their flagship software tool EQMS in over 400 global enterprises including Honeywell, Diageo, BT Global Services, Well Pharmacy, and facility management giant Sodexo.
Qualsys specialises in providing off-the-shelf quality management software tools and expert implementation services which transform the culture of the business. Free end users, coupled with ongoing support and guidance, means businesses using EQMS by Qualsys have a collaborative and strategic tool to embed risk-based thinking and quality improvement throughout their organisation and supply chain.
We're delighted to cement our partnership with the CQI
Mike Pound, Managing Director at Qualsys, said: "Quality best practice isn't achieved by a single tool or application. It's a transformation which takes time to ensure systems are properly implemented, energy to keep the processes up to date, and tenacious teams who share the same vision."
Qualsys are sponsoring 'Quality team of the Year' – one of six awards categories. Mike added: "The International Quality Awards are a unique opportunity for quality professionals to showcase success stories. We're delighted to cement our partnership with the CQI by sponsoring the awards and look forward to meeting our partners and friends at the event in November."
Estelle Clark, Executive Director of Policy at the CQI, commented: "Qualsys is known for their market-leading quality management software and their consultancy services. They should also be recognised for creating insight and sharing knowledge, and their sponsorship of the International Quality Awards is testimony to this principle. The CQI has partnered with Qualsys in the past, and we are delighted to do so again."
CQI International Quality Awards
Six awards, recognising quality professionals who contribute most to their organisations.
Partner with us for the next event
If you are interested in sponsoring the next event, please contact our Event Manager Katie Steingold