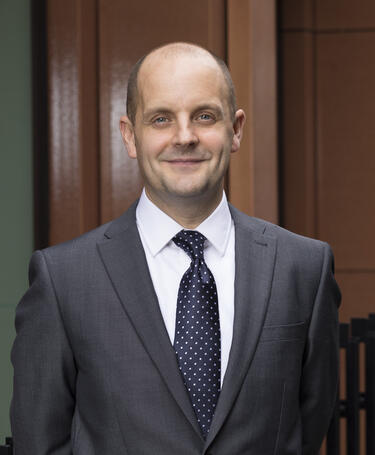 UK's National accreditation body partners with the CQI to celebrate excellence in quality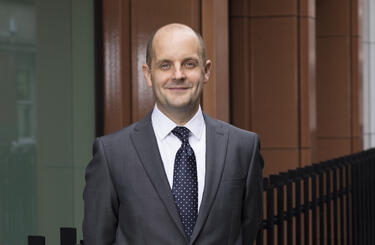 Published: 14 Jun 2019
UKAS, the UK's professional body for quality, is to work closely with the CQI on its International Quality Awards, to be held on 27 November in London. The event, which celebrates the achievements of exceptional quality professionals and auditors across the globe, will also mark the institute's 100th birthday.
As the UK's sole accreditation body, UKAS is a strong advocate for quality improvement both at home and overseas. It is recognised by government to assess organisations against internationally agreed standards. These organisations, collectively known as conformity assessment bodies, provide certification, testing, inspection and calibration services.
The International Quality Awards offer UKAS a platform to reinforce the importance of embedding quality management in every organisation, through strong governance, robust systems of assurance, and continuous improvement.
Matt Gantley, CEO at UKAS, said: "UKAS is delighted to be an awards partner, as this allows us to build on our continuing work with the CQI. Our aim is to advocate accredited certification and to communicate a better understanding of quality infrastructure's role in the UK. This role is important in underpinning confidence and assurance across the economic spectrum."
Vincent Desmond, CEO at the Chartered Quality Institute, welcomed the involvement of UKAS. He commented: "UKAS is a great partner for the International Quality Awards. I'm thrilled to have the support of a globally-respected accreditation body in celebrating and promoting the quality management profession."
Find out more about entering and attending the awards.
About the CQI
The CQI is a chartered membership body for quality professionals. We help organisations to improve their performance through quality management.
As a registered charity, our overall purpose is to benefit society by promoting quality management in the private, public and not-for-profit sectors.
We support organisations to build a culture of governance (having the right operational frameworks, policies, processes and plans), assurance (effectively implementing policies, processes and plans) and improvement (evaluating and learning to work more effectively and efficiently). This helps to enhance reputation, increase profitability and create greater value for stakeholders.
We are the only professional body dedicated to governance, assurance and improvement.
About IRCA
The CQI owns the International Register of Certificated Auditors (IRCA) – the world's largest professional body for management systems auditors. IRCA certifies 10,000 auditors in over 150 countries and has two key roles:
Certifying management systems auditors– including consultants, certification body/registrar auditors, internal auditors, quality managers.
Approving training organisations and certifying their auditor courses – there are over 100 training organisations and 70,000 delegates each year.
Together, the CQI and IRCA have approximately 19,000 members.
For more information, please contact us at [email protected] or on +44 (0)20 7245 8600
Quality World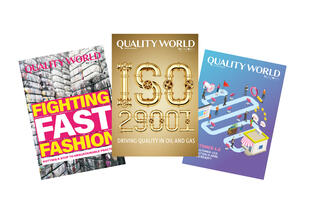 Get the latest news, interviews and features on quality in our industry leading magazine.