CQI International Quality Awards – meet our 2019 Judges
Meet the 2019 International Quality Awards Judges.
Alan Grogan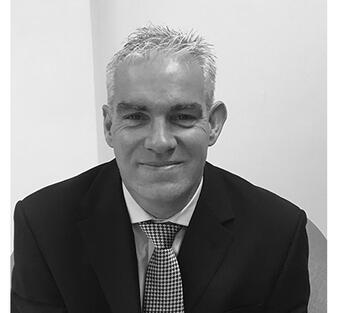 Alan joined Nuvia in June 2017 as Head of Quality, with no previous experience in the nuclear industry. He previously worked in quality roles for companies such as BAE Systems, Ultra Electronics, Philips Components, De La Rue Security Threads and Carnaud Metalbox.
Alan pursued his Bachelor of Science degree in quality management at Salford University. He is a Six Sigma Black Belt and Chartered Quality Professional. Alan shares Nuvia's belief that one team is accountable for success. He believes this ethos goes a long way to ensuring that all business functions work together toward a common goal.
Amanda McKay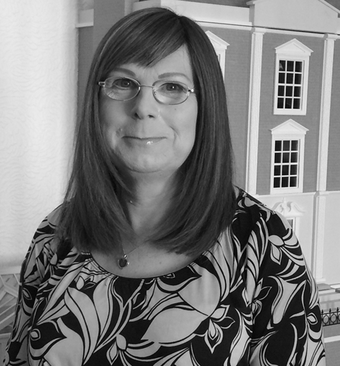 Amanda is currently Quality Director for the Major Projects business within Balfour Beatty. She leads on nuclear quality and infrastructure projects, particularly tunnelling. She has worked in the construction and major infrastructure projects sector for most of her career, with spells in government and client level organisations. In her current role she has developed a number of training schemes for quality, particularly in the nuclear sector. Her current team includes apprentices, trainees and graduates, so a lot of time is spent mentoring and coaching emerging talent within the nuclear quality sector.
Amanda is a trustee and board member of the CQI, plus the chair person for the Nuclear Special Interest Group. She is passionate about equality, diversity and inclusion in the workplace; speaking at numerous events to promote LGBT equality. She is a Co-Chair of both the Balfour Beatty LGBT network and the Gender Equality Network; working towards a more inclusive construction and infrastructure sector.
Chris Craggs
Enjoying a successful international career in hotels, Chris' passion for leadership and entrepreneurship eventually led him to launch McFarlane Telfer in 1992. McFarlane Telfer provide commercial kitchen maintenance to global brands in hospitality and facilities management and employ 100 staff across their operations in the UK, UAE and Qatar.
Chris has a demonstrable interest in organisational excellence and quality, having implemented ISO and EFQM across the McFarlane Telfer business. Sincere in his interest in engineering and people development, Chris regularly volunteers his time to the quality profession; attending special interest groups and judging professional awards.
Estelle Clark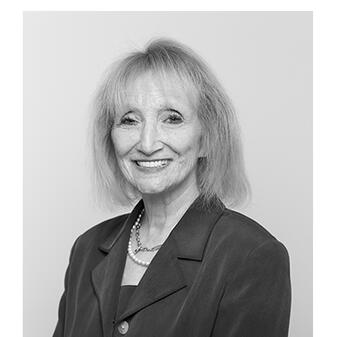 Estelle, CQP FCQI, is Chair of the Judges for the International Quality Awards 2019 and Executive Director of Policy for the CQI; which includes the role of Head of Profession. She is also chair of the stakeholder board of Riversimple (the world's only privately-owned company making hydrogen fuel cell cars) and a trustee of The Engineering Council.
Previously, Estelle held Quality Director positions on the top teams at Fujitsu Services, Alstom Power, Lloyd's Register and the Financial Ombudsman Service. Her professional background is in business systems, customer engagement and project management.
She is a past winner of both the UK and the European Quality Leader of the Year Awards, as well as a chartered fellow of the CQI and a fellow of the Royal Society of Arts (RSA).
Ian Mitchell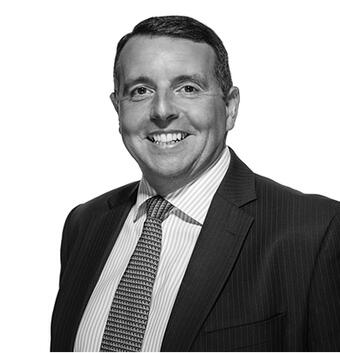 Ian is the Quality & Business Improvement Director for Network Rail, with more than 30 years' experience in all aspects of quality across the defence, nuclear and rail sectors globally.

Key achievements include successfully developing business operating models and integrated management systems through several complex organisations, delivering quality strategies that have returned a 30% reduction in failure costs, improved the delivery quality of complex global supply chains to repeated quality performance of greater than 99% and as a part of a team won the British Quality Foundation Business Excellence Award.
Ian is currently Chair of the Board of Trustees for the CQI and is an active Fellow of the CQI, having held a number of positions on Groups and Boards. Ian is delighted to be judging the CQI International Quality Awards as he believes recognition is a fundamental part of good leadership; a cornerstone of the CQI competence framework.
Jan Gillett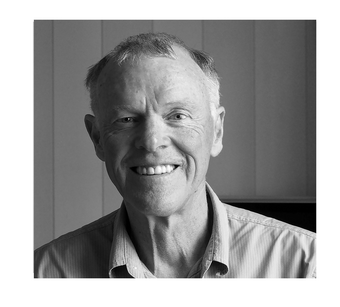 Jan was managing director in large organisations in the 1980s, learning about TQM on the way. He co-founded Process Management International in the UK in 1990, based on Dr. Deming's System of Profound Knowledge. With his partners, he built the business to work around the world across many economic sectors; collaborating for decades with others in the field from Japan, the US and India. He has now retired from PMI.
He has a deep understanding and experience of the application of the theories, principles and methodologies for organisational and personal transformation. His publications include: "Implementing ISO 9001:2015" (with Paul Simpson and Susannah Clarke), "Making your work work" and "Working with the Grain" (with Jane Seddon).
John Feltham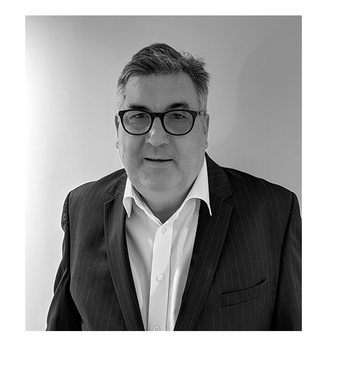 John is a Chartered Fellow of the CQI and holds a Master of Science degree in Quality Management.
He was awarded Quality Professional of the year at the 2017 CQI International Quality Awards and was head judge for this category in 2018.
John has worked in quality for over 40 years. He started on the shop floor, became a lecturer and was a former principal examiner at the CQI until 2010.
He has spent much of his time working as a consultant in the field of management systems and risk management.
John now works as the systems and standards compliance manager for Portsmouth International Port, which is part of Portsmouth City Council. He specialises in corporate governance and social responsibility there.
Karen Young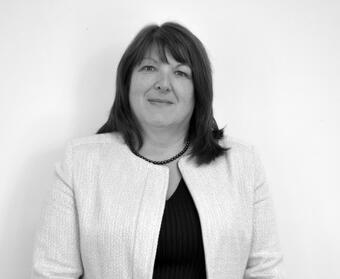 Karen is a seasoned quality professional with over 30 years' experience across all aspects of quality management. She has extensive & varied knowledge of; complex processes, operational business improvements, has worked in regulated industries, manufacturing, major infrastructure civil engineering projects, and across multi-site organisations. She has worked within various industries including: Ministry of Defense, Railways, Roads, power generation and standby power, industrial & commercial electrical industries, and with the Highways Agency, Network Rail, British Telecom, and Water industries.
Karen was a judge for the Emerging Talent Award in 2017 and is delighted to be part of the judging team for this year's awards. She continues to be passionate about quality and believes that the CQI International awards are essential for recognizing the importance of quality in all industries and for raising the profile of quality professionals.
Laura Fletcher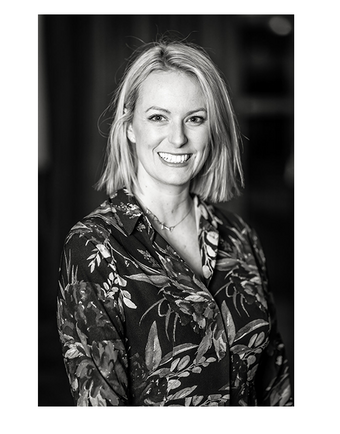 Laura is the Commercial and Customer Experience Director for NQA Certification Ltd, a UKAS accredited global certification body. Laura joined NQA straight from university and has since completed a Global MBA with the Manchester Business School. Working within the TIC (Testing, Inspection and Certification) industry for over ten years, her roles in this time have encompassed telesales, scheme development, new product development, sales management, commercial leadership and more recently customer experience.
 In her role as Commercial and Customer Experience Director, Laura is responsible for the commercial team in the UK and Ireland (Sales and Marketing). She ensures that NQA remains competitive and organically grows year on year through the sale of NQA's Certification and Training services. Her focus on customer experience ensures that the client is at the heart of both the certification and training journey with NQA. This ensures that NQA follow and embrace the principles laid out in effective quality management standards.
Lizzie Sandwith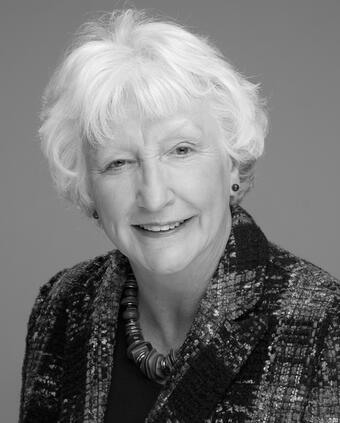 Liz Sandwith's background is firmly embedded in the Internal Audit, Governance and Risk worlds.  She has worked for several organisations in both the public and private sector, e.g. Bupa, Information Commissioner's Office, Channel 5, The Electoral Commission and The London Clinic as well as a number of Local Authorities helping develop risk management and control awareness wearing both the risk and the internal audit hats. 
Liz provides internal audit and risk management training to Directors, Audit Committee members, internal auditors and risk managers in Europe, the Middle East and also the Far East, on behalf of a global training provider (MISTI).  Liz also provides training on the Certificate in Internal Audit and Business Risk on behalf of the CIIA UK and Ireland.
Liz was President of the Institute of Internal Audit 2001. She has recently become a Board member and Chair of the Audit and Risk Committee for a Housing Association based in Leeds.
Len Robinson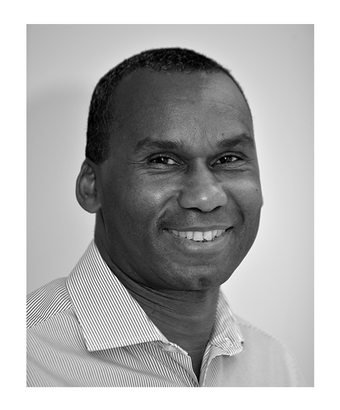 Len is a Quality Director with Costain and provides leadership and oversight of quality management on nuclear, oil and gas projects. Additionally, Len leads Costain's quality consultancy services offering. He was the director of a quality services business within an international engineering consultancy firm, providing quality and inspection support to an international client base. Len has delivered quality management on many high-profile projects in the UK and overseas, as well as across several sectors. These include nuclear, airport, hydro and fossil power, oil and gas plus light rail.
Martin Brenig-Jones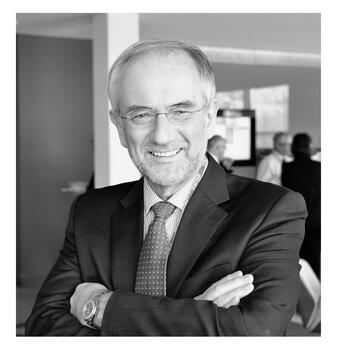 Martin is Managing Director of Catalyst Consulting Ltd plus an active Lean Six Sigma practitioner, trainer and coach. He has wide experience in working with many global clients in the fields of quality and change management. He is co-author of the popular book Lean Six Sigma for Dummies and the recently Lean Six Sigma for Leaders. His past roles include Head of Quality at BT, a place on LRQA's General Technical Committee, a Trustee of Lloyd's Register and a position on BQF's Executive Committee.
At BT he had responsibility for quality and business excellence across the group and successfully lead several BT divisions to quality award winning levels. In his earlier career, he held senior management roles in communications systems, software and systems development. Martin studied electronic engineering at the University of Liverpool and also has a Postgraduate Diploma in management. He is a member of the Institution of Engineering and Technology.
He is passionate about quality, believing these awards are an ideal way to spread the word about the application of quality methods more widely in all organisations and recognise the success of professionals in the field.
Mervat Mansour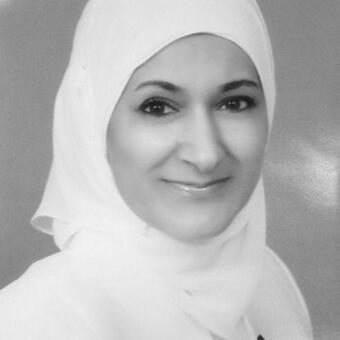 Ms. Mervat is well known in the field of healthcare quality as a consultant and change catalyst. She was awarded the distinguished Woman in Healthcare Award in the Annual Health Awards, 2018 and was selected as one of the Best 100 Employees at SEHA-UAE in 2012. In 2017 she led her team to achieve the prestigious "Quality Team of the Year Award" from the CQI.
Mervat is a Certified Professional in Healthcare Quality (CPHQ), Certified EFQM Assessor, Certified Innovation Assessor, Certified Lean Professional, Certified SSGB and a judge for Steve International Business Awards. She is currently the Director of Quality and Patient Safety at Al Zahra Hospital Dubai.
With more than 20 years of experience in healthcare, Mervat has extensive knowledge of quality improvement, organizational excellence, accreditation, clinical care programme certification and risk management.
Natalie Shoemark-Dyer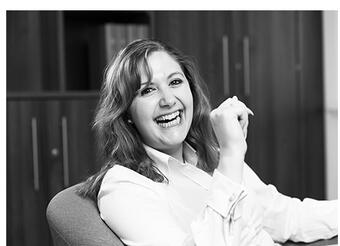 Natalie is Head of Quality for a Facilities Management company working on the biggest MOD PFI within the UK. She has eleven years' experience in the Quality profession, including time spent on a government project working for a leading Telecoms company. While there, she implemented a management system and embedded the culture of quality within the organisation.
Natalie was Chair of the CQI's Next Generation Network in October 2014 and October 2018. She worked with her team to support the mission of the CQI, redefining the profession and attracting the next generation of quality professionals. She is also Chair of the CQI's Thames Valley Branch. Natalie remains an advocate for the future of the profession in her role as a Board Trustee.
Nina Abassi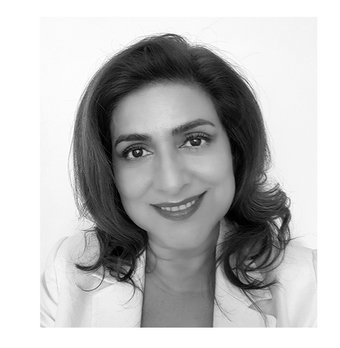 Nina (BSc Hons, CQP, FCQI, IRCA Certified Principal Auditor, member of the CQI Board of Trustees), is the owner of Abbassi Ltd.

She is a highly skilled and experienced International Trainer, Auditor and Consultant in business improvement and assurance; including quality, environment and social responsibility. After a successful career in quality management, Nina started her business in 1993. Over the last 26 years she has successfully assisted numerous organisations and thousands of quality professionals and auditors globally with business improvement initiatives, auditing, training and skills development.

Nina is a pioneer in her field, innovative and result driven. She is a volunteer member of some of the BSI and ISO Standard committees and an advisor to some of the other training organisations, management consultancies and certification bodies.
Richard Green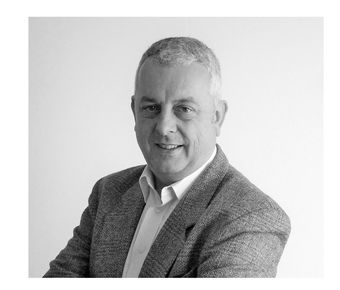 Richard is the founder and managing director of Kingsford Consultancy Services (KCS) Ltd, which specialises in the provision of management system consultancy, training and audit related services to businesses of all sizes, both within the UK and overseas.
Richard previously served as a member of the CQI's Senior Management Team, with a remit encompassing Corporate Partners, Member Services, Special Interest Groups and the global branch network. He also provided the technical lead for both the CQI and IRCA brands.
Richard still collaborates with the CQI. He retains the Chair of the CQI Standards Panel and represents the CQI on UK and international committees, redrafting ISO Management System and Audit Standards. In 2017 Richard was one of the judges at the inaugural CQI International Quality Awards and in 2018 he was head judge for the management system auditor of the year award.
Prior to joining the CQI, Richard held a variety of senior quality management, facilities management, contract management and IT service management positions, in both the UK public and private sectors. He is a fellow of the CQI, a Chartered IT Practitioner, a Principal Quality Management System (QMS) Auditor and a PRINCE2 Project Management Practitioner.
Roger Cliffe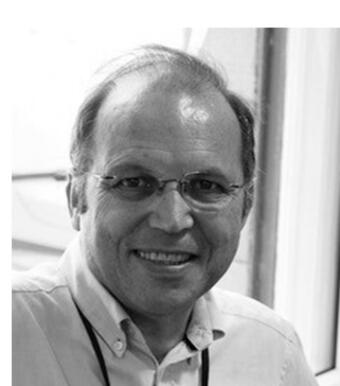 Roger is a Strategic change and quality specialist with more than 20 years' experience in 'blue chip' chemical, telecoms, financial services and global manufacturing organisations.
He has worked as Quality Director at Vodafone Group, as Strategic Change & Quality Director at Lloyds TSB Group, has also been a Senior Research Fellow at the University of Warwick and is now Associate at Bourton Group, consulting in Strategic Change & Lean Six-Sigma.
He is a Chartered Quality Professional and a Fellow of the Chartered Quality Institute, a Master Black Belt Coach - Lean Six Sigma and a Fellow of the Royal Statistical Society.
In his spare time, he enjoys long distance cycling, the opera, classic cars and wood carving.
Shirley Parsons
Shirley is the CEO and co-founder of Shirley Parsons, the largest specialist QHSE recruitment and staffing company in the world with operations across the UK, US, and in Europe. Previously to entering the recruitment sector, Shirley grew Sypol, a specialist HSE consultancy to over 50 people before a successful sale and exit.

Shirley has over 30 years of consulting experience within the areas of Quality, Health & Safety, and Environment, with a vast global personal network built over her career. She is a Chartered Member of IOSH and Shirley Parsons is a strategic partner of the CQI, working in collaboration on the annual workplace insights survey and providing consultants to help the ConSig.
Shirley is passionate about talent in the QHSE space. She continues to provide hands-on involvement in executive search campaigns to ensure organisations can obtain the best talent in the QHSE professions at the top of their organisations. Her network continues to grow through her organisation, which is now 60 strong, acting as career agents and talent partners to organisations and professionals across the globe.
Susannah Clarke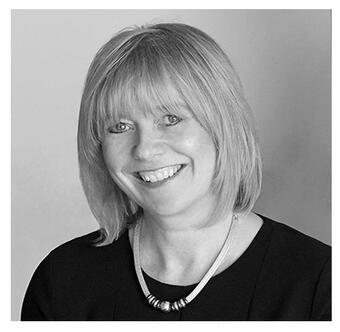 Susannah is Managing Partner at PMI, the leading operational excellence consultancy, trusted by a diverse mix of global clients to help them achieve profitable growth through effective operational improvement.
Prior to joining PMI, Susannah was EMEA Partner Director for Oracle Corporation, where she was responsible for sales and delivery of Oracle University's £40 million technical training portfolio business. She was also an active member of Oracle's Women's Leadership Team and is a passionate advocate of the business benefits of diversity.
Susannah is an accredited executive and performance coach. She enjoys working with PMI's clients to enable them to take control of their future and achieve tangible results for themselves and their organisations.
Tobias Bunne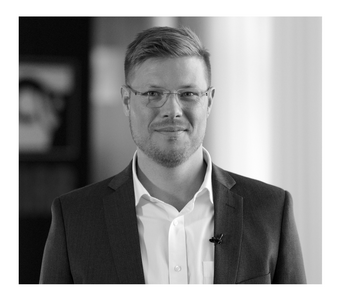 Tobias is global head of Hiab Cranes global customer product support and strategic quality development. Hiab AB is the world's leading provider of on-road load-handling equipment and is part of Cargotec Corporation.
He is a senior quality professional and Service aftersales executive with almost 20 years' leadership experience. Leading complex change programs in the global manufacturing industry, Tobias brought Hiab to the CQI Quality Organisation of the Year Award in 2018. Tobias holds a Master of Science in business administration (MScBA) and practices business intelligence, value-based leadership and pragmatic digitalization.
Vince Desmond
Vincent is the CEO of the CQI. Vincent's early career was in education and educational management, working as Director of Studies at International House in the UK, Egypt and the Czech Republic. He has held executive director roles at the International Register of Certificated Auditors, IRCA Japan and subsequently with the Chartered Quality Institute.
Vincent knows the value the quality profession gives to organisations in terms of enhancing reputation and performance, believing the awards provide a fantastic opportunity for individuals, teams and the whole profession to celebrate this.