​Managing Management Systems
Course code
Duration
Category
Type
Level
This course provides the practical skills that enable delegates to work with an organisation and other quality professionals to support the development of management systems and associated management processes using a process based approach, risk based thinking and PDCA in a systems context.
Course code: PT203
Who is it for?
This course is designed for those who are practising in quality and aspire towards middle management.
Indicative course content
Management system structure and framework:

Systems thinking
PDCA thinking model and representation in Annex SL
Seven quality management principles (from ISO 9001)
Process-based approach
Process management and standardisation
Risk-based thinking
Definitions of customer focus, process approach, risk-based thinking, opportunity, context, policy, quality objectives, support, operation, external providers, documented information, audit programme, management review, non-conformity, corrective action and types of improvement
Overview of other related standards (ISO 14001, OHSAS 18001, ISO/IEC 27001)

Organisational scope and context:

Mapping an organisation as a system. Representation and management of an organisation as a system. Mapping the organisation as a system of processes (core, enabling, strategic, external data generation)
Listening processes to gather data on the organisational environment
Policy deployment overview. Relationship between customer focus, risk, opportunity and context in setting quality policy and objectives, and overview of a Hoshin Kanri. Attributes of effective quality objectives and plans
Management review for learning. Attributes of effective management review conducted for learning

Roles in the management system:

System leaders (top management). The role of 'top management' in leading the organisation as a system of interrelated process
Process owners
Process managers
Improvement roles

Overview of the role of the following in a management system:

Quality objectives: risk, opportunity, strategy development and deployment
Risk management and overview of key tools
Process management and standardisation
Types of improvement: correction, corrective action, continual improvement, breakthrough change, innovation and reorganisation
Quality planning
Performance measurement, selecting measures and attributes of effective performance evaluation, monitoring and measurement. This will include customer satisfaction, process performance and understanding variation (interpretation of control charts)
Auditing for learning and process confirmation. Definitions and uses of assurance, process confirmation, audit, auditing for learning and the role of the auditor
Supply chain management.

Designing a management system framework:

Typical implementation framework
Organisational needs for implementation
Documented information
Key engagement and resource requirements
Certification process
Assessment and gap analysis

Planning your implementation
This course includes a one-hour multiple choice examination.
Find this course
Search our database of global Approved Training Partners to find this course in a location near you.
Click on the link below to view the related course at foundation level.
Are you a training provider interested in running this course? Contact us for a course specification.
Register your interest in CQI and IRCA Certified Training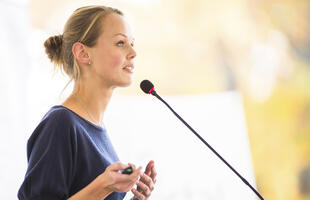 Register your interest and when new auditing and quality courses become available via our Approved Training Partners, we'll let you know.
Find this course
Search our database of global Approved Training Partners for this course in a location near you.