We're committed to supporting our members in developing their careers, and we've tailored benefits to suit all levels of professionals.
    
 

Accelerate your career with Quality Careers Hub

Tailored to you, the Quality Careers Hub features a host of tips and tools, information and advice, learning guides and quality jobs. No matter where you are in your career, our platform has something for everyone. Read more about the Quality Careers Hub from a member's perspective, as they discuss how it has helped them in their new role.

 

Develop your skills with our Mentoring Platform

Our mentoring programme is designed to match less experienced with more experienced members. Whether you want to become a mentor, mentee, or both, it's a great two-way learning process.

 

Plan and track your CPD

Our structured continuing professional development (CPD) scheme encourages you to set personal objectives and develop your career skills.

 

Webinars and branch events

Our branches and Special Interest Groups (SIGs) hold regular events with expert speakers. You can also access our on-demand catalogue of recorded webinars.

 

Utilize our Competency Framework

The Competency Framework is a rigorous and established way to plan your career and set out how you add value to your business.
Become a member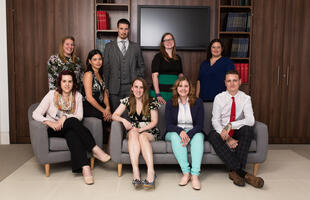 Take your quality career to the next level by becoming a member of the CQI or an IRCA Certificated Auditor.