Eliminating occupational health and safety risks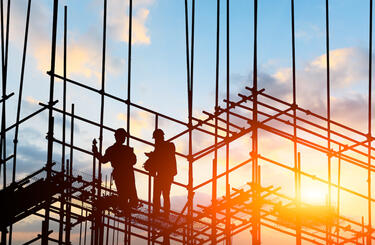 Published: 1 Mar 2023
Occupational health and safety (OH&S) is a must. IRCA Principal Auditor Ravindiran Gurusamy outlines best practice for investigating OH&S incidents.
For sustainable growth, an organisation has to manage all its resources in a well-balanced way. Of these, only the human resource has the capability of thinking and understanding, as well as possessing sensitivity, analytical knowledge, and other behaviours. Hence, the human resource can be considered the most valuable.
It is a challenge for every organisation to retain its workforce and give it the highest level of motivation. Monitoring the work environment and maintaining an incident-free workplace, are just two indirect ways of ensuring motivation, but both give tangible returns to the organisation.
"It is critically important for any type of organisation to eliminate hazards and minimise occupational health and safety (OH&S) risks by taking effective preventive and protective measures."
According to statistics cited by ISO at the time of publication of ISO 45001:2018 Occupational health and safety management systems – Requirements with guidance for use, nearly 2.78 million work-related deaths occur worldwide every year, at a rate of more than 7,700 per day. Every 15 seconds a worker dies from a work-related incident and 153 people experience a work-related injury.
The burden of occupational injuries and diseases is significant, both for employers and the wider economy. Therefore, it is critical for every organisation to adopt an intensive incident investigation system, which identifies the root cause(s) and potential causes and take appropriate action to prevent recurrences and occurrences. The action taken should be directly proportional to the severity of the incident.
Eliminating risks
Any incident will have two types of outcomes – a near-miss or an accident. Every organisation is responsible for the occupational health and safety of workers and others who may be affected by its activities. This responsibility does not end with physical health, but also applies to the psychological health of the workforce. It is critically important to eliminate hazards and minimise occupational health and safety (OH&S) risks by taking effective preventative and protective measures.
Commitment from senior management is a must to achieve this, as well as the adoption of a OH&S management system to investigate incidents. Both will prevent recurrences of incidents and continually improve OH&S performance.
As workers are the 'frontline warriors' of an organisation, it is important that top management removes any barriers to enable workers to report an incident, irrespective of its severity.
Out of the 17 UN Sustainable Development Goals, Goal 8, 'Decent work and economic growth', and Goal 9, 'Industry Innovation and infrastructure' are the most focused on the workplace.
An OH&S management system enables the prevention of nonconformities related to injury and ill health by adopting, the plan, do, check, act (PDCA) cycle and by using risk-based thinking. This risk-based approach can focus not only on the safety risk in the process, but also on opportunities to improve workplace safety. It is fundamentally preventative, but its effectiveness depends on correctness, completeness and consistency in identifying hazards and actions to address the risk.
Non-conformances related to workplace safety  can be  identified  through, but not limited to:
walk-through safety audit by the safety committee members;

relevant  monitoring  and  measurements;
feedback  and  complaints  given  by  the workers;

incidents that includes near-misses and accidents;

unsafe conditions;

unsafe acts.
Incident investigations
There are several key factors in investigating OH&S incidents in the workplace, as outlined below.
Team: the organisation should have a well-structured incident investigation team. The head of the team should be independent of the organisation's processes and be impartial, competent about incident investigation, and knowledgeable of the organisation's environment, health and safety (EHS) needs and applicable statutory and regulatory requirements.
Members: the organisation may nominate members from various departments, including frontline workers who can contribute to the investigation. Participation by all the team is important at each stage of investigation.
Reporting: Reporting of an incident must be done as early as possible. The incident statement should be simple, easy to understand, and supported by proper, objective evidence. Evidence covers information drawn from personal testimony, documents, or material objects supporting the existence of something. It must be relevant to the incident – f it is not, it may detrimentally affect the outcome of the investigation.

Investigation: Once an incident is reported, the investigation team should start their work. Major incidents, such as fire, explosion, leakage of hazardous chemicals, or bursts in pressure vessels, compressed air lines, boilers and gas pipes can be known both within and outside of the organisation. But in other cases, such as falls from a height, electrocution, accident while operating machines, or similar incidents, others in the organisation may not be aware.
The hierarchy of investigation should follow this sequence:
Correction is the immediate action to eliminate the detected incident.

Containment action limits the extent of the problem and allows normal operations to continue until the root cause is defined and permanent corrective actions are implemented.

Root cause is the factor that caused the incident; this should not be a replica of the incident report.
Potential causes are factors that, if not addressed, may cause the recurrence of the incident.

Corrective actions are those taken on the identified potential causes to avoid recurrence and to prevent occurrences of a similar incident elsewhere in the organisation.
Problem-solving tools
Once an incident is reported, root causes and potential causes have to be identified, using brainstorming, fish bone diagrams or any other appropriate problem-solving tools with proper verification and validation.
After the root cause is discovered, action should be taken to eliminate recurrences. This could be by following the hierarchy controls, elimination, substitution, engineering control or administrative control. Once this is done, the incident investigation will come to an end.
However, there is no guarantee this will prevent recurrence, so suitable and sustainable corrective actions should be implemented. Three ways of achieving this are:
Effectiveness monitoring: after completing all the identified actions for root causes and potential causes, effectiveness should be monitored as per organisational procedures and timeline. The monitoring period can be based on the severity of the incident.
Corrective action can be declared as effective if there are no recurrences. If the incident recurs during the monitoring period, review the corrective action process and restart the monitoring, following the PDCA cycle.
Corrective action impact: this is another important factor in the incident investigation process. Corrective actions taken on the reported incident should be horizontally deployed appropriately within the organisation.
OHSMS document review: once the investigation has been completed and the identified actions implemented successfully, the team should review and update appropriately the risk register, the hazard identification and risk assessment (HIRA), operation controls, emergency preparedness, monitoring and measurement and other relevant documents. The outcome should be discussed in the safety committee meeting and management review meeting.
Conclusion
Any organisation should react swiftly to incidents, for its own benefit and to establish confidence among the workers. The successful implementation of OHSMS will depend on the commitment of senior management and the participation of those at the operations level of the business. Deploying the PDCA cycle and a risk-based approach help with this. Furthermore, the organisation should periodically revise its OHSMS, based on the internal and external issues, needs and expectations of its relevant interested parties.
Become a member
Take your quality career to the next level by becoming a member of the CQI or an IRCA Certificated Auditor.
Find an auditing course
Search our database of global training partners for a certified auditing training course in a location near you.
Get the latest ISO reports and resources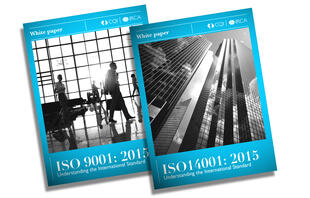 Our many reports and resources will help you achieve a smooth transition to ISO 9001:2015 and ISO 14001:2015.