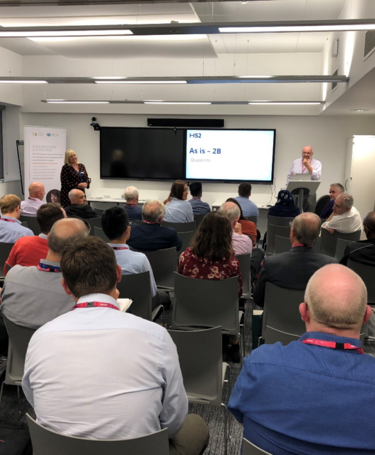 Quality management tools and techniques for High Speed 2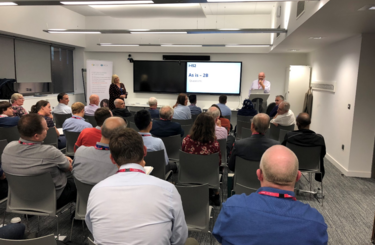 High Speed 2 (HS2) is on everyone's lips and all over the press. But what do you really know about this project?
High Speed 2 (HS2) is on everyone's lips and all over the press. But what do you really know about this project?
With this in mind, the CQI Leicester and Coventry Branch held an event entitled Quality Management Tools and Techniques – an Introduction to HS2 Ltd, on the 7 September, at the National College for High Speed Rail Ltd, in Birmingham.
Steve Nicholas, Phase 2B Quality Manager at HS2 Ltd, the main speaker at the event, described the planned British high-speed railway's strategic goals, its vision, anticipated economic opportunities, the project timelines and gave an overview of the route with build phases.
He described the Quality Management System he built-up for the project. The system is ISO 9001:2015 certified and risk based, containing systems and processes designed to deliver 'right-first-time' with a collaborative approach. He also explained the system's eight sections: Scope, Context, Policy and Objectives, Process, Evidence, Measurement, Analysis, and Improvement.
Commenting on the presentation, Adrian Stokes, MSc, CQP MCQI, Governance Manager at EMEIA Quality Assurance and Services, said: "Throughout his presentation, Steve emphasised a 'down to earth', straight-forward approach to quality management, with well-defined 'swim-lane' processes with ownership very obvious. Allied with visual metrics and classical quality tools, it left me with a warm glow, thinking: Simple is best after all.
"Of particular personal interest, was how Steve described the 'Improvement' section of his management system and, whilst not using the label 'Six-Sigma', the Problem Solving Process utilised a D.M.A.I.C. [Define, Measure, Analyse, Improve and Control approach and led to a very refreshing discussion," Stokes added.
The event, organised by CQI Leicester and Coventry Branch Social Media Secretary, Sarah Maddox, was attended by 38 quality professionals from different backgrounds.
Quality World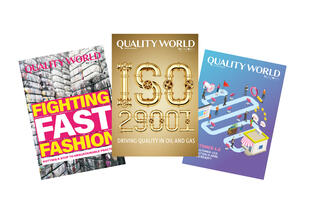 Get the latest news, interviews and features on quality in our industry leading magazine.