Being a member of the only chartered body dedicated to quality management demonstrates to colleagues, employers and peers that you're serious about your profession and committed to continually developing your expertise.
     

 

Use postnominal letters and logos
These exclusive letters demonstrate your membership grade and are available to practitioners (PCQI), chartered members (CQP MCQI), chartered fellows (CQP FCQI) and retired members. Use these, as well as our exclusive logos, on correspondence, business cards, and LinkedIn. Download your logo from the Members' Area, or learn more about how CQI membership can support your professional recognition.

Gain chartered status
Being a chartered quality professional  and member of the CQI is the gold standard for professionalism in quality, putting you on an equal footing with other chartered professionals. We'll support you in your application, highlighting your competence to employers.

 

Access a Construction Skills Certification Scheme (CSCS) card
If you're a quality professional working in construction, your CQI membership could be a passport to a Professionally Qualified Person or Academically Qualified Person CSCS card. Discover more.
Become a member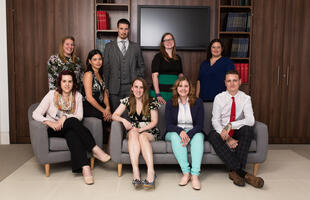 Take your quality career to the next level by becoming a member of the CQI or an IRCA Certificated Auditor.