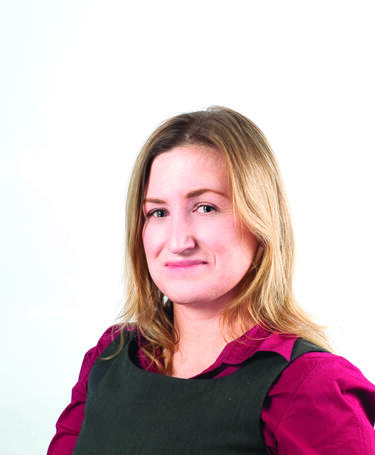 Chartered Quality Professional – Member (CQP MCQI)
Becoming a Member of the CQI and a Chartered Quality Professional is the gold standard for professionalism in quality, putting you on an equal footing with other chartered professionals. 
The quality profession is changing. More and more employers are demanding Chartered Quality Professionals on their projects – Crossrail for one. Only Chartered Quality Professionals can act as true business partners, positively impacting the financial bottom line, eliminating unnecessary costs and waste.
This grade is for experienced people whose main focus is on quality, including consultants. Members at this grade can use the postnominals 'CQP MCQI'. At this level, our members make a profound and positive contribution to organisations. 
Criteria
Work Experience
There is not a prescribed length of work experience for this grade, however you must provide details of your relevant career history, including details of all posts cited in your competence case studies.
Training and Qualifications
There are no specific training or qualifications requirements for this grade. Please list all training and qualifications that are relevant to your competence self-assessments.
CPD
The CQI requires Chartered Members to have a minimum of three active quality-related Continuing Professional Development objectives at all times.

Our CPD format is structured around the Plan, Do, Check Act cycle. At the application stage you are required to complete the 'Plan' section for your three objectives. You may use existing CPD objectives if they are related to your role in quality.
Competence
We assess all Chartered Quality Professional applications using the CQI Competency Framework.
You are required to provide a self-assessment score for each of the five competence areas, supported by two evidenced case studies for each competence.
View the full competence guidance.
Skills and experience
You are able to execute activities in each of the five competency areas. You must be able to work unsupervised in at least one of the areas of governance, assurance or improvement. You must also have proactively demonstrated leadership behaviours and shown that you can adapt your activities to the context of your business.
Knowledge
You have an understanding of what knowledge is required in each of the five competency areas. You can analyse and evaluate, and can adapt and apply your knowledge in most situations. View our application guidance for more information.
How to apply
We suggest that you review the application guidance before you start your application

Complete the online application form and upload your supporting evidence

Pay your application fee and submit your application

We will assess your application to ensure that you meet our criteria and if you are successful, you will be invited to pay your annual subscription fee to become a Chartered Quality Professional
Subscription fees
All CQI memberships run from 1st of January to 31st December each year. If you join during the year you will pay a reduced subscription fee reflecting how much of the membership year remains.
In the final quarter of the year new members pay for the remainder of the year and the full subscription fee for the following year.
How to apply to become a Chartered Member