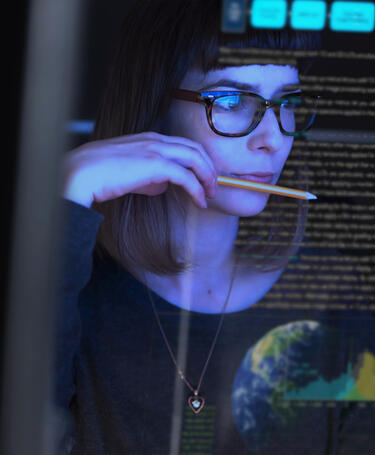 To ensure that our research meets high standards, the CQI has asked recognised academics, consultants and experts in the profession to form an advisory panel. The purpose of the panel is to provide guidance on, and peer review of, our research programme.
The CQI has developed a 10-year strategy that aims to grow our global influence and help us develop:
The quality management discipline
Professional competence
The public's understanding and appreciation of quality and its impact on society
A key aspect of our role involves sponsored research, focused on topics that influence the work of our members and quality management professionals.
To ensure that our research meets high standards, the CQI has decided to form a research advisory panel. The purpose of the panel is to provide guidance on, and peer review of, our research programme. For each research project, this includes:
The suitability of the approach, methods of enquiry and chosen ethical practices
The views iof interested parties
The final outputs
Members of the panel will also help the CQI to access:
Key information, where they can provide access
Sources of primary or secondary data, where available
Sources of funding, where possible and appropriate
The CQI and the Panel members will remain constantly aware of, and will appropriately manage any possible conflicts of interest or loyalty.
The CQI is delighted to have the following experts on the Research Advisory Panel:
Dr Nigel Croft
During his 50-year career, Nigel Croft has held senior executive and non-executive management positions at a number of global organisations in the quality, conformity assessment and sustainability arena.
From 2010 to 2018 he was Chair of the ISO Technical Subcommittee TC176/SC2 for Quality Systems, with overall responsibility for the ISO 9001 standard, among others.
Nigel currently chairs ISO's Joint Technical Coordination Group for Management System Standards including its standards on quality, environment, health & safety, business continuity, and others. He graduated with a first class honours degree from Cambridge University in 1977, and received his PhD in Materials Science from Sheffield University in 1981.
Nigel is a Fellow of the Chartered Quality Institute, an IRCA-registered Principal Auditor of Quality Management Systems, a Senior Member of the American Society for Quality and a Member of the Brazilian Academy for Quality.
In 2018 he received the CQI's Honorary Award "for his substantial contribution to the evolution of the ISO 9000 family – the world's most popular set of quality management standards – and for his leadership on the development of ISO 9001, among other major standards, which has given companies worldwide the tools to drive improvement and embed quality across all aspects of the business".
Professor Dr Michele Cano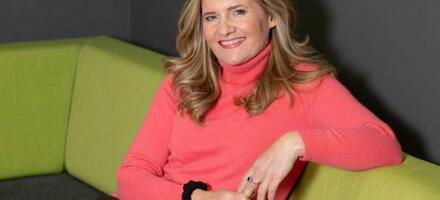 Dr Michele Cano is Head of the University of the West of Scotland's Division of Engineering and an experienced academic specialising in quality and project management. She has over 25 years' teaching and research experience within multidisciplinary environments and is a Senior Fellow of AdvanceHE. Her research interests include continuous improvement approaches such as lean manufacturing and total quality management.
Michele provides consultancy and CPD training courses for the manufacturing, food and drink and public sectors in quality and lean manufacturing, and is a certified Lean Six Sigma Black Belt.
In her previous role, Michele was programme leader and founder for the University's Masters programmes in quality management and project management. Her specialist areas of teaching include quality management, quality, lean manufacturing, continuous improvement and project management. Michele has been Visiting Professor at the University of Angers and the University of Lille in France. She is currently a reviewer for a number of journals including The TQM Journal and sits on the scientific committees for various international conferences in the field of quality.
Professor John Oakland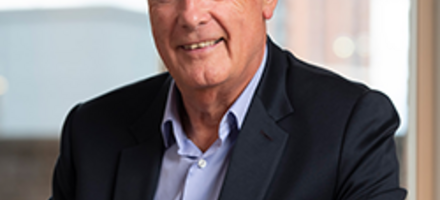 Professor John Oakland is Chairman of The Oakland Group and Head of its Research and Education Division, The Oakland Institute. He is also Emeritus Professor of Business Excellence and Quality Management at Leeds University Business School.
For over 40 years he has taught and consulted in all aspects of quality management to thousands of organisations. His research work on the quality management requirements of industry and commerce has been widely acknowledged and published. He has directed several large research projects in Europe, funded by the British Government and EU programmes, which have brought him into contact with a diverse range of organisations.
John is author of several bestselling books including: Total Quality Management & Operational Excellence; Total Organisational Excellence, and Statistical Process Control. He has written hundreds of research papers, articles and reports on various topics in these fields.
John is a Fellow of the Chartered Quality Institute and was the first winner of the Honorary Award at the CQI's International Quality Awards in 2017. As well as being a Chartered Quality Professional, he is also a Fellow of the Royal Statistical Society, Member of the American Society for Quality and Hon Life Member of the Research Quality Association.
Dr Martin Brenig-Jones
Author of Lean Six Sigma for Dummies, Martin works with a wide range of organisations in both the private and public sector and is passionate about 'making organisations work better'. Martin was Head of Quality at BT before joining Catalyst in 2000.
Dr Martin Brenig Jones has worked in quality and change management for 30 years. Before joining Catalyst, he was Head of Quality at British Telecom with responsibility for quality and business excellence across the group, where he successfully led several BT divisions to achieve quality award-winning success. In his earlier career, Martin held senior management roles in communications systems, software and systems development. He studied Electronic Engineering at the University of Liverpool and also has a Postgraduate Diploma in Management. Martin is a member of the Institute of Engineering and Technology and since becoming involved in quality, he has served on LRQA's General Technical Committee; as a Trustee of Lloyd's Register; and on the British Quality Foundation's Executive Committee.
As Catalyst's CEO, Martin works with a range of clients in the field of operational excellence. He is still a keen practitioner and coach and has trained over 1000 people in Lean Six Sigma techniques across the world. Martin's approach is a mixture of strategic development and practical on the ground application. He is very focused on 'making it happen' and attributes this to his engineering professional training and grounding. He likes to connect ideas, people, and systems together to bring about change.
Dave Smith, CQI Fellow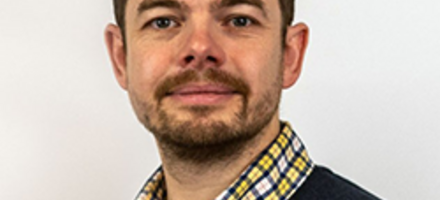 Dave Smith has over 20 years' of experience as an accomplished quality executive and has previously held senior quality roles in the aerospace and defence, nuclear, medical device, ID security and FMCG sectors.
As Chair of the CQI's Membership Council, Dave is responsible for leading the good governance and operation of this member-led global quality network. He mentors quality professionals around the globe and works in the international charity sector where he shares his passion for and experience in advancing quality in the developing world.
Dave holds undergraduate qualifications in production engineering (Bournemouth) and quality management (Birmingham City). During his career he has attained a six-sigma green belt and led initiatives totalling bottom-line growth in excess of £10M p.a. As well as being a CQI Fellow and 'Chartered Quality Professional' (CQP), Dave is also a qualified auditor.
Dave's key skills are grounded in strategic leadership, stakeholder engagement, risk profiling, change management, data analysis, process improvement and brand protection.
The panel will also be joined by:
Vince Desmond, CEO, CQI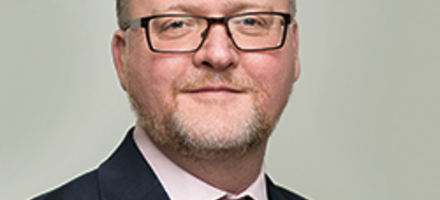 Vince is the CEO of the CQI. He has also held executive director roles at the International Register of Certificated Auditors, IRCA Japan and subsequently at the CQI.
During Vince's early career in education and educational management, he worked as Director of Studies at International House which gave him the opportunity to live and work in the Czech Republic and Egypt.
Vince's passion for the quality profession has seen him actively participate in a host of UK and international industry groups, from the UK Institute of Directors' Good Governance Committee to the International Auditor and Training Certification Association
Vince also drives the CQI to continually empower and improve its support for quality professionals, who in turn provide huge value by enhancing the reputation and performance of their organisations.
Mike Turner, Head of Profession, CQI
During this period, Mike led the implementation of organisational change, lean six sigma continuous improvement, and business process improvement programmes.
Latterly, he served as Managing Director of Oakland Group, a leading quality and operations consulting service provider, where he oversaw the transformation of the organisation and saw the introduction of data and analytics capabilities to augment the consulting offers.
As an expert in quality and operations management, Mike has run long-term assignments in a range of large, global manufacturing, service and public sector organisations. He is a regular speaker on management issues, and an author of e-books, print books, papers and articles. He has a first degree in Engineering and a post-graduate MBA. Mike is also proud to be a Chartered Quality Professional and has served on the Board of Trustees of the UK CQI. He was a founder member of the Oakland Institute for Business Research and Education and has won an award for his research work.
The Quality Workforce Insights Report
The report provides excellent insight into the workplace within the global quality sector.