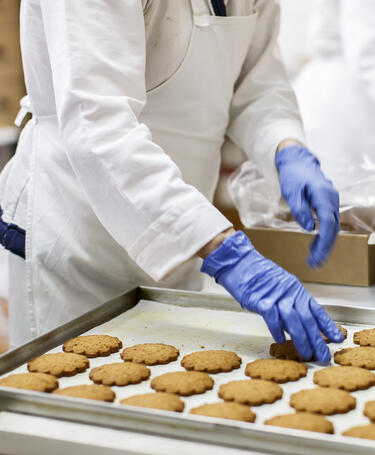 ​IRCA Food Safety Management Systems Certification Scheme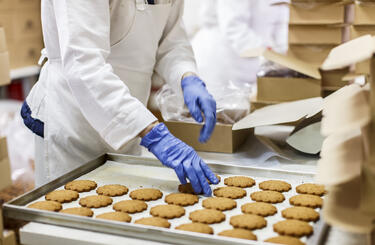 The IRCA Food Safety Management Systems Certification Scheme is for auditors using ISO 22000.
Make an enquiry
Complete the form so that we can best advise you on your next steps to membership and future success.
To be certificated to this scheme you'll need to demonstrate that you have the skills to audit the proper implementation of ISO 22000 or an acceptable alternative standards.
The scheme has been developed in response to the food industry's transition from inspection-focused practice to the management system approach to risk management, supported by a staged audit process based on ISO 19011. Our programme was developed in partnership with the Food Safety Authority of Ireland.
The Food Safety Management Systems professional programme supports the third-party certification of food industry quality management systems. We certify the different categories of auditors – those employed by certification body/registrars, consultants and internal auditors as well as developing and promoting good auditor training and auditing best practice.
Important notes
For Part 1 of this scheme, all of the IRCA auditor grades are available (see table 1)
For Part 1 of this scheme, the generic auditor criteria apply 
For Part 2 of this scheme, only one grade is available – ISO 22003: Auditor
For Part 2 of this scheme, all the generic criteria for auditor grade apply 
Scheme specific (additional) requirements
Auditors are required to demonstrate the following knowledge and competencies:
For Part 1 of FSMS Scheme:
Experience of working within the food chain, preferably with an understanding of implementing and/or operating a management system (e.g.: general microbiology and general chemistry)
Understanding the food sciences associated with food safety programmes
Knowledge of relevant key food safety legislation
Understanding prerequisite programmes
Knowledge of relevant good practice guides, such as GMP, GHP, GAP, GVP, etc.
Understanding the principles of HACCP, as defined by the Codex Alimentarius
Knowledge of GFSI benchmark scheme (e.g.: FSSC22000) if necessary
Ability to identify and evaluate potential biological, chemical and physical hazards to safely produce, handle, cook, store and transport food
Ability to assess validity of methods for managing identified hazards
Knowledge related to selection, usage, maintenance of equipment
Understanding of methods and techniques of food safety management that enable the auditor to examine a food safety management system, and to generate appropriate audit findings and conclusions.
For Part II of FSMS Scheme
As with Part 1, plus the following:
Acceptable    qualifications    corresponding    to    post-secondary    education, within general microbiology and general chemistry, in the category in which the auditor is seeking certification (see categories below). This may be part of a science-based degree or near degree qualification, or a separate award by a recognised institution. Each additional category requires this qualification.
For those meeting the training requirements through an FSMS Auditor Conversion course, a minimum of a one-day course in HACCP principles, hazard assessment and hazard analysis, and food safety management principles including relevant prerequisite programmes (PRPs) of the Codex Alimentarius.
For Part II of FSMS Scheme
Part II: Auditing experience
For initial certification to their first category, the auditor must have performed a minimum of 12 FSMS audit days and all under the direction and guidance of a Lead Auditor (or similarly qualified) competent to attest to their competence. The audits must have been conducted within four different organisations in the category they are applying for.
Each additional category requires four FSMS audits under the direction and guidance of a qualified auditor in the new category.
Part II: Renewal of certification
Auditors need to have completed a minimum of five external audits per year, including a minimum two FSMS audits, or
A minimum of four FSMS on-site external audits per year,  or
Ten FSMS audit days per year.
The FSMS Scheme is based on the auditing key standards:
Part I: ISO 22000: Food safety management systems – Requirements for any organisation in the food chain (latest issue).
Part II: As with Part I, but including additional requirements based on ISO/TS 22003, for auditors who only carry out third-party certification audits.
Guidance on who these schemes are intended for
Part I:
Environmental health officers
Quality, environmental or health and safety management systems auditors who possess a considerable understanding and knowledge of food safety issues, and who are able to demonstrate competence to participate in food safety or integrated management system audits
Food safety auditors who wish to have their auditing competence recognised.
Part II:
Auditors conducting third-party audits on behalf of an accreditation or certification body, and performing audits to ISO 22000 (latest issue) and ISO/TS 22003 (latest issue) or an acceptable alternative.
FSMS Scheme Part II – Food chain categories (as per ISO/TS 22003)
| Category code | Categories | Examples of sectors |
| --- | --- | --- |
| A | Farming 1 (animals) | Animals, fish, egg production, milk production, beekeeping, fishing, (Animals) hunting and trapping |
| B | Farming 2 (plants) | Fruits, vegetables, grain, spices and horticultural products |
| C | Processing 1 | Meat, poultry, eggs, dairy and fish products (Perishable animal products, including all activities after farming, e.g. slaughtering) |
| D | Processing 2 | Fresh fruits and fresh juices, preserved fruits, (Perishable vegetable fresh vegetables and preserved vegetables products) |
| E | Processing 3 | Canned products, biscuits, snacks, oil, drinking (Products with long shelf life at an ambient temperature), water, beverages, pasta, flour, sugar and salt |
| F | Feed production | Animal feed and fish feed |
| G | Catering | Hotels and restaurants |
| H | Distribution | Retail outlets, shops and wholesalers |
| I | Services | Water supply, cleaning, sewage, waste disposal, development of product, process and equipment, and veterinary services |
| J | Transport and storage | Transport and storage |
| K | Equipment manufacturing | Process equipment and vending machines |
| L | (Bio)chemical | Additives, vitamins, pesticides, drugs, fertilizers, manufacturing cleaning agents and biocultures |
| M | Packaging material | Manufacturing packaging material |
| | | |
| | | |
Acceptable alternative standards
We may accept audits to alternative standards not listed on the IRCA certification scheme. To find out more please visit the Acceptable Alternative Standards page.
Make an enquiry
Complete the form so that we can best advise you on your next steps to membership and future success.
Recommend membership to a colleague and get £25*
1. Fill in a simple form
2. We'll send them an invite
3. They join CQI or IRCA
4. You get rewarded