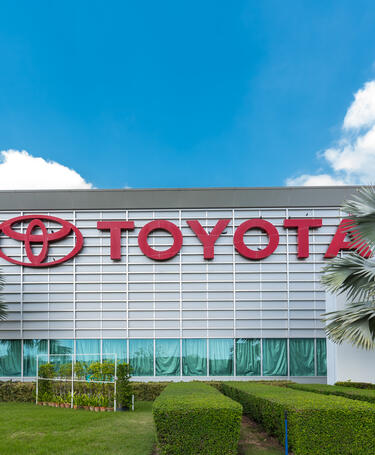 Air bag risk sparks Toyota recall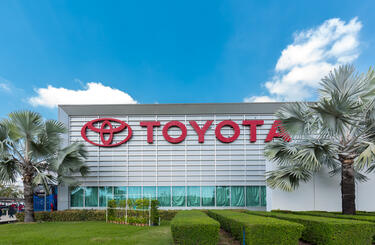 Published: 8 Oct 2019
Toyota is recalling 191,000 cars in North America and Japan due to air bags that may not inflate properly during a crash. We speak to three quality professionals for their perspective on the story.
A recall by Toyoto in North America and Japan covers certain 2003 through 2008 Corolla compact sedans, and 2005 through 2008 Matrix hatchbacks.
CBS News reported that front passenger air bags were installed in previous recalls to replace defective Takata air bags. According to CNET, this involves about 135,000 vehicles in the US that already had their faulty Takata air bags replaced.
The automotive manufacturer said that the replacement air bags may not work as intended in high temperatures.
Toyota would not say if there have been any injuries linked to the issue. The company will replace the air bags for free and contact affected owners starting in October 2019.
What do a group of quality professionals say about the issue?
David Straker, CQP MCQI, director at changingminds.org, comments on what's important when handling such a situation: "Sometimes things go wrong. Sometimes they are your fault, sometimes there is nothing you could have reasonably done about it, and sometimes people don't care about the difference. The question is, 'how do you handle the situation?'. You can whinge that it's not your fault, but that won't get you far, even if you're right. The best approach is often to just focus on putting things right. Say 'here's where we are, and this is what we're doing about it'. Communicate promptly and clearly. Set out the situation and what you're doing about it. Show you care. Listen closely to what customers say, accepting their concerns and moving to a fair resolution."
Straker argues that quality is often about addressing gaps. "With bad news, it is the gap between what customers think and what you want them to think. It is an opportunity to address concerns and to build trust. It is about addressing brand damage by doing the right thing. If you were to reduce it to one word, it would be Integrity."
"As long as recalls keep occurring, its best strategy is to be as transparent and proactive as possible about any problems"
Straker describes Toyota's statement about the recall as potentially damaging. "By not saying whether or not the faulty airbags had caused any injuries, the company is losing consumers' trust. They should also show more concern for customers in their statements."
Paul Naysmith, CQP FCQI, comments on the complexity of manufacturing and testing an air bag. "An airbag is a very complex device, with many technologies and chemicals wrapped into a teeny tiny little package, which in a couple of seconds or less, will go through a violent change into a life saver. Unlike many other parts in my car, a manufacturer will never perform a real-world firing of the airbag during assembly or go through a test during an MoT. Simply, when it's tested or deployed, it cannot be put back together. Like many things in this world, risk avoidance, sampling and process verification only allows for an inference, not a guarantee of quality. Sadly, in some cases, accident data would lead investigators to the conclusion to remove equipment from service due to poor quality."
Josefina Gil Moya, Clinical Audit And Effectiveness Lead at Cambridge University Hospital NHS Foundation Trust, is concerned about the damage that the recall may cause Toyota's brand. "The new wave of recalls will be a big concern for Toyota. Traditionally, this long-standing car manufacturer has been known for producing some of the most reliable vehicles in the world through pioneering lean production methodologies. However, in recent years it has been plagued by quality issues with a number of high-profile recalls including brake defects and accelerator pedal entrapments.
"Toyota's reputation among consumers is going to be tarnished as a result. As long as recalls keep occurring, its best strategy is to be as transparent and proactive as possible about any problems. Customers will value a company that is open and accommodating in trying to resolve issues upfront."
Looking forward, Moya suggests it is important for Toyota and other car manufacturers to have robust quality controls in place to prevent new recalls. Furthermore, she argues that effective tracking systems are essential to identifying trends in a timely manner. "This will enable effective testing on all functionalities of a vehicle to ensure faults are identified and corrected before their products hit the market," she concludes.
Quality World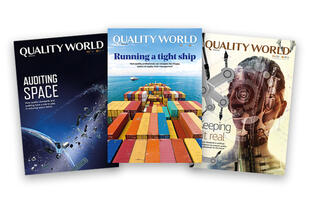 Get the latest news, interviews and features on quality in our industry leading magazine.