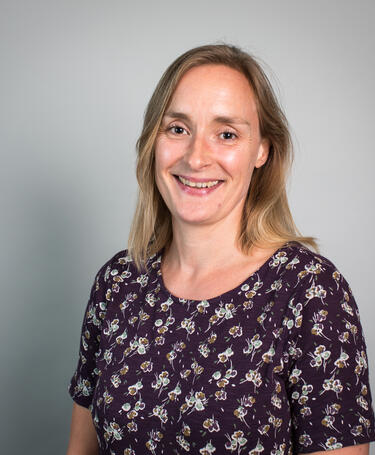 How Qualsys embraces the evolution of quality management systems
Published: 6 Dec 2017
In this sponsored feature, Kate Armitage, product quality assurance manager at Qualsys, shares how the company helps businesses adapt to new challenges in the quality profession. Qualsys is a proud sponsor of the CQI's International Quality Awards.
As the role of quality continues to evolve, quality professionals (QPs) need the right tools and services to get the results they need. One essential tool all QPs require is an electronic quality management system. What are vendors doing to meet the evolving needs of QPs?
In this interview, Kate Armitage, product quality assurance manager at Qualsys, a quality management software vendor who has customers such as BT, Diageo and Sodexo, shares how Qualsys's products and services are evolving to meet new quality challenges.
Qualsys says its mission is to transform the role of quality. What does that mean and how does that influence what you do?
Excellence in quality management cannot be achieved by a sole person or department. It requires awareness, understanding and commitment from every single person who contributes to your value chain. It's a living and breathing part of the business culture.
Many businesses see quality as an overhead, called upon only when something goes wrong. They let it become isolated from the rest of the company, creating an 'us' versus 'them' attitude. And that's frustrating for everyone.
This is where Qualsys comes in. We don't simply provide a tool and say "well, off you go!" We think deeply about how we are going to make it work and work in partnership with our customers. We provide services to help raise awareness about quality, and we design our software to make it easy to get everyone engaged and to challenge the status quo.
The technology industry is changing rapidly. How do you choose where to innovate?
We spend a lot of time listening to our customers. Their feedback helps us not only add new functionality, but add new services and products that cater to their needs. We take a lot of time trying to get under the skin of our customers, to understand how they are struggling and to tailor our solutions accordingly.
We also have a very generous CPD and training budget for all our employees. This enables us to adapt to changes in the macro-environment and create solutions which move with the times.
What inspired Qualsys to offer free end-users?
Sixty-seven per cent of QPs we surveyed in March said their leadership team were not engaged with quality. Around 40 per cent said they didn't have an electronic quality management system. Many QPs are struggling to get buy-in for new technologies. I don't think that is surprising. There are so many businesses out there who have enterprise software solutions that their employees can't access – they don't have a licence, they are unreliable, they are difficult to use or not maintained. They simply don't work.
We want happy customers, so we obsess over how we can get our system adopted by not only employees, but throughout their supply chain, by their auditors and sometimes even customers. We're offering systems which work, without the price tag of a major technology conglomerate. Free end users is only the start of what we do to make the system accessible.
"Many businesses see quality as an overhead, called upon only when something goes wrong."
What other ways are you improving adoption of your software and driving engagement with quality management?
Our customers want a single source of truth. But that doesn't mean you need everyone to do everything in one system. Instead, we offer a flexible Application Programming Interface (API), which means our quality can seamlessly bring all of their data together. Data can be exchanged both from and into our solution. For example, if your sales team is using Salesforce (a customer relationship management software), our software enables the customer information to be available in our secure quality management system portal. This makes quality reporting a natural and invisible process. We are eliminating the tasks that highly-skilled quality managers hate doing, and working with existing systems that their wider business loves to use.
By collecting information from across the business, our customers have better visibility, decision-making and collaboration. Our customers don't need to spend hours chasing different departments for the data they need. Instead, they are spending their time focusing on risks, opportunities and driving the business forward. It also eliminates any manual data errors and has an audit trail, which will help demonstrate compliance with GDPR (General Data Protection Regulation) when that comes into force next year.
How do your customers use your software?
We've helped our customers create management systems that have enabled them to successfully enter new markets, pass audits, get onto tender lists, create consistency across sites, manage processes through mergers and acquisitions, and much more. This is all driving the business forward and improving the bottom line. It's about rebranding quality as a profit-centre rather than a cost-centre.
You have large enterprise customers such as BT, Diageo and Sodexo, as well as hundreds of small- and medium-sized businesses. How do the challenges differ based on the size of the business?
The challenges are not always different based on the size of the business. It's all about the culture of the business. The culture of a business embodies their values, principles, behaviours and attitudes. Culture drives working practices and processes. And the culture matures over many years. Norms are passed from one generation of staff to the next.
Modifying any culture requires significant effort. Within every business there are pockets of sub-cultures. It takes great people to spot and challenge the culture.
We see amazing talent across businesses of all sizes and that helps us develop and improve. For example, one of our customers, Lee Clack at W.E. Rawson, a textile business based in Wakefield, was trying to implement a system for continuous quality improvement. During a meeting, he got all the key decision-makers to agree that they all had the same problem – lack of visibility – and that they all wanted to make it better.
There is, on average, 14 stakeholders who need to buy into an electronic quality management systems (EQMS) project. You need to be skilled at engaging your board, your finance team and your end-users. Lee managed to get all of the company's decision makers to agree within the hour.
Qualsys has doubled its team in the past three years. How does this affect the company's plans for 2018?
We've got a new brand, new mobile applications and a new interface. The new interface was designed like a social media platform to make it easier to get engagement across the business. We are also launching an inspection mobile application. It's designed for more lengthy, qualitative audits.
We're also offering more training courses and have an online marketplace where QPs can access a load of templates which have been designed by ourselves, our partners and our customers.
What advice would you give quality managers looking for a software vendor?
My main advice would be:
Do your research, internally and externally. Send out a survey. Host a meeting. Explore what's out there.
Scope the requirements. We have lots of free tools and guides on our website to help you do exactly that. Ask vendors about their software stack. This will help you identify strengths and weaknesses and find the best package for your business.
International Quality Awards
Visit our website to find out about the winners and our category partners.
Quality World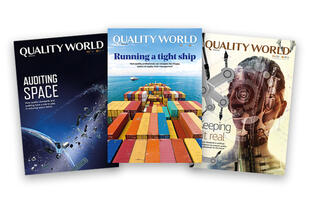 Get the latest news, interviews and features on quality in our industry leading magazine.
CQI International Quality Awards
Six awards, recognising quality professionals who contribute most to their organisations.