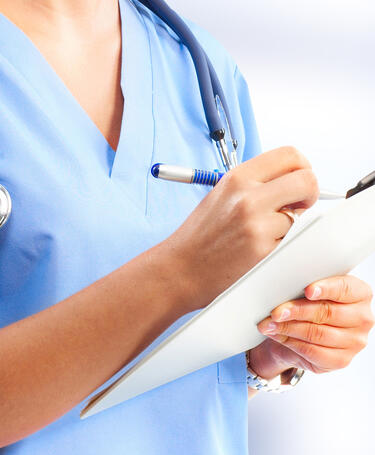 Invalid data – a researcher's nightmare
Published: 24 Nov 2017
Rashad Issa, PMP, CQP MCQI, project management director for Workplace Options, reports on the CQI's event Quality in Clinical Trial.
On 2 November 2017, quality professionals came together in London to discuss how they can contribute to improve clinical research at Quality in Clinical Trial, an event organised by CQI's London Branch volunteers.
Guest speaker Dr. Will Stott, a contractor and consultant for companies such as IBM, Cap-Gemini, Logica CMG and Accenture, told delegates: "Quality professionals should get more involved in the health sector".
Dr. Stott shared the results of the University College London (UCL) research for the United Kingdom Collaborative Trial of Ovarian Cancer Screening (UKCTOCS). The UKCTOCS invested £30m in the research to help analyse whether a nationwide NHS screening programme for ovarian cancer is justified. The research took more than 10 years and included around 200,000 women in the UK over the age of 50.
However, the data collected was not all valid. Dr. Stott explained that the process for the examination involved experts looking at images of the ovary to determine whether it is healthy or not. However, shockingly, around 50 per cent of images were actually of the bowel!
So, what could be done to stop such disaster from happening again? Dr. Stott spoke about combining project management and quality management to come up with something useful. With his background in software development, he went on to develop a platform that could help experts double check that the image they looked at was indeed ovaries and not bowels. He used agile and scrum approaches to ensure the development of the platform is achieved. At this point, the discussion opened to the quality professionals in the room with the following questions:
Could ISO 9001 have supported UKCTOCS in this research?
What metrics should have been considered?
Would technology really take over experts?
How could the quality profession add value to an industry like healthcare, one of the oldest industries in the world?
Do we need to train quality professionals in healthcare? Or do we need more healthcare professionals trained under the quality profession?
All of those questions were thoroughly discussed. While the entire room was astonished to hear how an entire research was done for years without ensuring the availability of clean valid data, there was also a sense of realisation that we – quality professionals – have a lot to offer to several sectors. What we consider as standard approach is easy for us because we understand it.
Having valid data from the very start of any analysis is key for a factual based decision. And yes, I agree that approving research does not always happen based on the analysis of factual data, but I can only be optimistic to see how much value the quality profession can add to an industry so well established like the health sector.
Rashad Issa, PMP, CQP MCQI, is project management director for Workplace Options
Quality World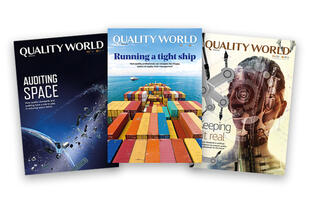 Get the latest news, interviews and features on quality in our industry leading magazine.