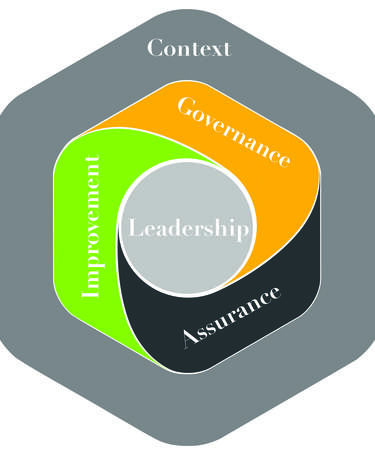 Leadership for culture change: 12 precepts of proactive leadership
Published: 9 Feb 2018
Mitter Vedu explores strategies to improve employee involvement through top management behaviour and what tools to use to effectively enhance this commitment.
"A change of heart is the essence of all other changes, and is brought about by the re-education of mind," Emmeline Pethik Lawrence, British activist for women's rights.
"Culture eats strategy for breakfast," said Management Guru, Peter Drucker. Strategy is only as good as its implementation. Successful execution is conditional upon employees' engagement. Employees' whole-hearted involvement happens through organisational culture.
Culture is the result of values which govern behaviour. Behaviour is also conditioned by systems. Way back in 1971, Psychology Professor Emeritus Philip Zimbardo, at Stanford University, conducted an experiment involving subjects acting as prisoners and prison guards, which proved beyond doubt that system conditioned and governed human behaviour. This understanding, coupled with the need for international trade, eventually resulted in management system standards, commencing from the ISO-9000 series. However, they are generic in nature and leave considerable room for organisations to evolve their own variants uniquely fitting their businesses.
It is widely accepted that contextual  communication leads to a commitment culture and helps planning, process and people combine to produce performance. Dr Deming in one of his famous 14 points said: "Drive out fear." Fear of inconvenience of change is an underlying demotivator for any individual. In another, he said: "Instil pride of workmanship." Unless the psychology in quality (PinQ) is tackled, as David Straker, Consultant in the management and psychology of change says, bringing about change is bound to be an uphill task, an implementation and execution fail. Psychology is closely intertwined with culture.
My experience with strategic quality for over 50 years, including over 25 years as CEO, has taught me in unmistakable terms the truth of the Zimbardo experiment many times over. Being a Six Sigma Master Black Belt, it was even more evident how a systematic DMAIC (define, measure, analyse, improve and control) method yielded exceptional results in problem-solving or improvement. Statistics apart, there are a few practices that, if adopted, lead to a change of thought patterns. This happens through unambiguous communication of management intent and therefore culture elements, of which the most important paradigm shifts are from department (silo) to process (DtP) and boss-orientation to customer (BtC).
Top management commitment is demonstrated, not merely by verbal declarations, but also by force of example. If people have to emulate the use of such tools that facilitate the change of thought patterns, they must not only see their use by colleagues but also by top management. Top management communication must be such as to promote  comprehensive involvement which fosters commitment. These three Cs lead to empowerment (Communication, Comprehensive Involvement, Commitment). Empowerment is what ultimately propels employee engagement. Strategy succeeds when executed through employee engagement.
Typically, therefore, the following are some of the crucial, if not all, actions on the part of leaders which will support strategy execution through appropriate change.
Keys to visible leadership commitment to continuous improvement  
A code of leadership behaviour 
| | |
| --- | --- |
| Precept | Practice |
| 1. Be proactive. | Encourage contextual risk-based thinking and policy deployment *(PDCA for QCDS). |
| 2. Demonstrate will and belief that customer-centred process improvement is the key to performance excellence. | Quality policy is paramount, enable its attainment. Provide resources to process owners. |
| 3. Learn to use improvement tools and train others also. | Track training participation and training effectiveness. Integrate improvement with daily work. |
| 4. Talk quality and quantity in that order simultaneously. | Never decry quality. Both are possible through process management and elimination of waste. |
| 5. Review progress and performance with team leaders/members and not with individuals or department heads. | Change to empowering style of emphasising process effectiveness and efficiency. |
| 6. Demand facts. Don't discuss blame. | Drive out fear of punishment. Instil pride in workmanship. 'Do not shoot the messenger.' |
| 7. Be context-driven through stakeholder. feedback for business continuity. | Business continuity management. |
| 8. Encourage customer focus. | Process purpose analysis. **VOC, NOAC, SIPOC |
| 9. Communicate both vertically and horizontally for goal congruence. | Quality function deployment. Decision matrices. ***VOB, RACI, KPIs |
| 10. Demand visual displays and performance graphics at workspaces. | Information dissemination. MBWA**** |
| 11. Recognise desirable behaviour, in many, small and timely ways. | Awards, commendations, celebrations. |
| 12. Reward based on excellence. | Weighted incentives based on KPIs. 50 per cent personal excellence, 25 per cent team excellence, 25 per cent company excellence. |
*PDCA: Plan, Do, Check, Act; QCDS: Quality, Cost, Delivery, Service
**VOC: Voice of Customer: NOAC: Next Operation as Customer; SIPOC: Supplier, Inputs, Process, Output, Customer;
***VOB: Voice of Business: RACI: Responsible, Accountable, Consulted, Informed; KPIs: Key Performance Indicators.
**** MBWA: Management by Walking Around 
Memory Jogger: Proactive will learn and train, talk team facts, be context-driven, encourage customer focus, communicate visual displays, recognise and reward.
Professor Mitter Vedu, FCQI, has been associated with Strategic Quality for more than 50 years in Switzerland and India, and is a Six Sigma Master Black Belt.
Quality World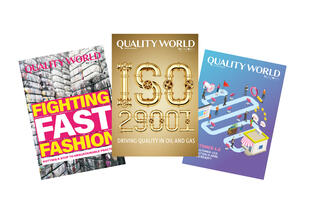 Get the latest news, interviews and features on quality in our industry leading magazine.