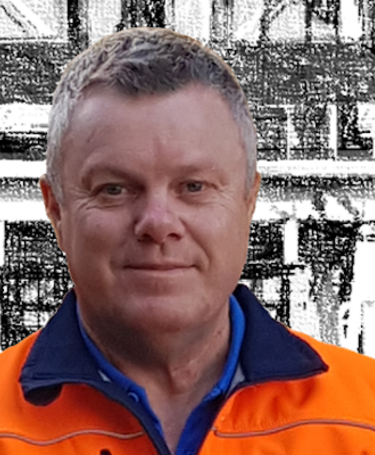 Meet the Fellow: Paul Sexton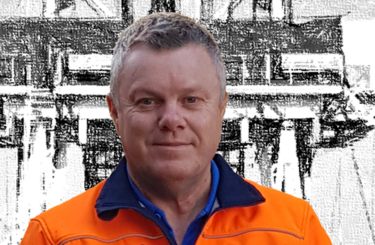 Published: 8 Feb 2021
Paul Sexton, Director of QHSE (Quality, Health, Safety and Environment) Help Pty Ltd in Perth, Australia, explains the importance of achieving the Fellowship grade after a long and lucrative career in quality. 
Why did you decide to apply for the Fellowship grade?
Paul Sexton: I thought it would be the icing on the cake to what has been a tremendous 40 years in quality. I also wanted to regrade because 'Fellow' is the top-ranking grade at the CQI, and, as a company director, I wanted to demonstrate my abilities to the institute and wider quality community.
Could you tell us more about your career and how it's helped you to secure Fellowship status?
PS: I started out in my career with a mechanical inspection apprenticeship at Martonair (Portsmouth), before going on to secure a number of engineering quality management roles. In 1997, I migrated to Australia where I started a regional post with Baker Hughes Australia as its TQM (Total Quality Management)/HSE Manager (Australasia). Following this, I spent 17 years at Imdex Limited, working as part of the Senior Management Team as a Global QHSE Manager, where I was responsible for a global management system and 53 ISO certifications with SGS – a global inspection, verification, testing and certification company.
Those previous positions provided me with the knowledge and experience to open up my own QHSE consultancy company – QHSE Help Pty Ltd (Perth, Australia), which is a Bureau Veritas ISO 9001 certified consultancy firm – delivering quality assurance, health, safety and environmental services, auditing services and ISO and API-Q1/2 implementations. Having set up my own business and worked across a number of quality functions was one of the main reasons why I believe I was successful with my application.
Additionally, my career has helped me to achieve this goal by participating in working groups, industry presentations and global QHSE interactions.
Who has been a big role model in your quality career?
PS: I remember my great uncle Ron Crump, who was a quality manager at Portsmouth Aviation and a member of the Institute of Quality Assurance (as the CQI was known then). He was (and still is) one of my biggest inspirations. As great uncle Ron was in charge of quality for a historic aviation company, I loved visiting him and talking about his work, which was a massive influencer that has driven me in my quality career.
I know that he would've been very proud of what I've achieved, especially with my recent success to Fellowship status.
What preparation and projects did you undertake to support your Fellowship application?
PS: This process is quite different to a membership application because it's more about evaluating what you have given back and what you can continue to give to the profession, whereas the membership application is focused on how your experience meets the criteria. Nonetheless, I used my valuable experience to document and provide the required evidence for my application.
I thought long and hard about my voluntary achievements, some of which happened many years ago. For example, participating in the engineering working group 13C for the development of BS 7750 – which later became ISO 14001. As this happened back in 1993, the evidence to support this was limited. Nevertheless, I described the events in reasonable detail to provide an adequate depth of knowledge for the CQI.
During my global QHSE management role at Imdex Limited, I trained and increased the skill levels of QHSE representatives in various developing countries, including Kazakhstan, South Africa, Chili, and Brazil. As English was a second language to those representatives and site management teams, training in company systems, procedures and ISO standards was a real challenge. In light of this, I was able to overcome this issue through a friendly approach and socialising. As a result, the representatives were able to gain confidence and trust in me, which, in turn, led to significant improvements in product quality and the safety of their organisation's working processes.
How did you find the application process?
PS: The application process took me quite a long time because I got a bit stuck on the criterion: "Voluntary Contributions to Quality". Again, it was a case of thinking long and hard and capturing how you went that extra mile in your quality role(s). My interview was also really enjoyable with the judging panel which included Gareth Kingston, Head of Membership at the CQI, Dr Roger Cliffe, CQP FCQI, and Amanda McKay, CQP FCQI, Quality Assurance Director at Balfour Beatty Vinci, UK. They made me feel very comfortable during the interview which lasted an hour.
What advice would you give to other quality professionals who are looking to apply for this grade?
PS: Based on your experience, achievements and contributions, you will know when the time is right to apply for this grade. I'm extremely proud to have secured this accolade and I can guarantee you will feel the same way too!
For more details on regrading, click here.