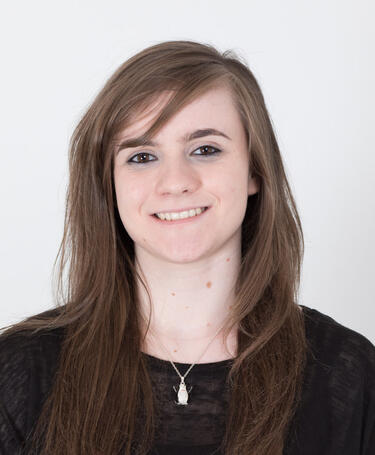 Meet the volunteer: Victoria Derbyshire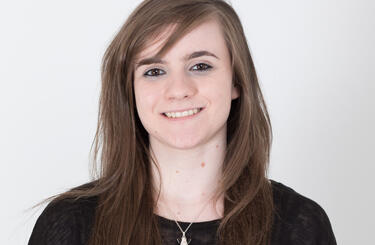 Published: 6 Jun 2019
Victoria Derbyshire, Apprentice Quality Professional at Nuvia, talks to the CQI about her volunteer work as Publications Lead and Secretary for the Nuclear Next Generation group
What is your professional background?
Unlike many in the profession, I started my career in quality straight from college. Quality isn't taught in schools and I took a risk taking on an apprenticeship in a subject that was completely new to me. My previous role as a waitress in a café taught me the basic principles of product and service quality and the importance of customer service. My first few years in the profession have been exciting and extremely successful, and I am looking forward to pursuing a career in quality management.
Which branch/SIG/committee are you a member of and where are you based?
Taking on the role of Publications Lead and Secretary, I am a steering committee member for the Nuclear Next Generation (NNG) group. The NNG's main goal is to attract and support young quality professionals going into, or already in, the nuclear industry. We target schools, colleges and universities to try and generate interest in pursuing a career in quality. I am part of NucSIG and the Greater Manchester branch. I have also supported the Derby Nottingham branch in developing school workshops and I regularly network with members of ConSIG in order to ensure that learning is shared.
How long have you been a CQI volunteer?
I have been volunteering with the CQI for approximately six months and I intend to get more and more involved in the future.
What inspired you to volunteer with the CQI?
Volunteering with the CQI gives me the opportunity to support the profession in more than just my workplace; I get to promote the profession and share knowledge and experience with other quality professionals. Taking part in events, meetings and projects through volunteering enhances my experience in the profession and allows me to build my networks. In relation to the NNG, it's important to me that we address the demographic of the profession and I am passionate about inspiring and bringing new people into quality.
How did you become a volunteer?
I signed up for the Greater Manchester branch and NucSIG when I joined the CQI. I was approached by other members of the profession regarding the set-up of, and then joining, the steering group of the NNG. I am always looking to get involved where I can and always take the opportunity when it arises.
I am always looking to get involved where I can and always take the opportunity when it arises
What is the most rewarding part of volunteering with the CQI?
I love to see the impressions that the work of myself or a team has made. In the context of the NNG and STEM, seeing young people show an interest in quality and starting to think about it as a career option after I have spoken to them is really rewarding. It shows me that I can make a difference and that, if we all work together, we can really make a change in the profession.
What has been the highlight of your volunteer experience so far?
Presenting and leading workshops at a recent NucSIG event. It was clear that my peers viewed me as more than an apprentice, and that I had some value to bring and something that they could learn from – as well as I from them.
What are the challenges of being a volunteer?
Sometimes finding the right time to dedicate to volunteering can be a challenge. We all have our everyday jobs to do, so it is important to achieve the right balance between work and volunteering. Also, it can be difficult to manage workload, and ending up taking too much on. However, with the right support from other volunteers, this is easily resolved.
Would you recommend others to become a volunteer? If so, why?
Yes, no matter what stage you are at in your career, there is something to be given and gained from volunteering. I have learned a lot from volunteering and gained experience in areas that I wouldn't normally look at in my day job. If you are looking to further your career, volunteering can create a lot of opportunities, while allowing you to expand your knowledge of quality.
Quality World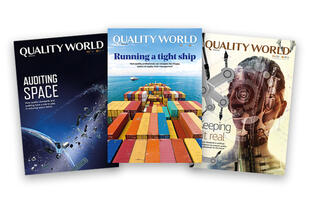 Get the latest news, interviews and features on quality in our industry leading magazine.
Profiles in quality 2018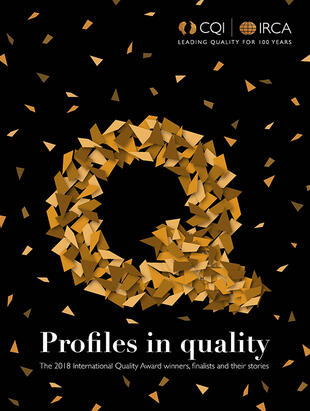 Meet the 2018 winners and finalists. Read their stories in Profiles in quality.
Your local community
The CQI has a network of branches across the UK, plus several international branches.