​Managing Customer Excellence
Course code
Duration
Category
Type
Level
This course provides the practical skills required to identify different types of customers and stakeholders, gain insight into their requirements and translate requirements into their organisation's governance, assurance and improvement processes, hence driving customer excellence.
Who is it for?
This course is designed for those who are practising in quality and aspire towards middle management.
Indicative course content
Requirements for a customer-focused organisation:

The organisation as a system
Organisational processes for listening to the external environment, including SWOT and PESTEL
Relationship to strategy development and stakeholder analysis
Relationship to strategy deployment (Hoshin-Kanri) and quality objectives
Customer requirements for process-based approach, product and service quality planning and improvement
Requirements of ISO 9001 for customer focus
Concepts of supply chain excellence

Establishing customer requirements:

Identifying the customers
Understanding the different types of requirements
Construction and use of the Kano Model
Establishing critical to quality deliverables
Construction and use of CTQ Trees and requirements matrices

Capturing the voice of the customer:

Different methods for capturing the voice of the customer
Techniques for interviewing the customer, focus groups and questionnaires
Customer survey design
Customer knowledge banks
Customer observation techniques

Translating customer requirements:

Operational definitions
The Customer Interaction Cycle
Managing risk of customer dissatisfaction

Analysis of data:

Types of data: qualitative, categorical, ordinal, discrete (or attributes), continuous (or variables) and the benefits/drawbacks of each
Data collection
Sampling methods (random, systematic, stratified)
Affinity diagram, interrelationship diagraph

Assessing customer satisfaction:

Cost of poor quality
Different data types and their benefits/drawbacks
Analysis of customer survey results
Customer journey mapping
The role of social media in broadcasting success or failure

Handling customer feedback:

Complaint handling
Root cause problem solving
Handling positive feedback

Innovation and new products/services:

Customer behaviour and product/service interaction
Techniques to evaluate the external environment
Scenario planning techniques
This course includes a one-hour multiple choice examination.
Find this course
Search our database of global Approved Training Partners to find this course in a location near you.
Click on the link below to view the related course at foundation level.
Are you a training provider interested in running this course? Contact us for a course specification.
Find this course
Search our database of global Approved Training Partners for this course in a location near you.
Register your interest in CQI and IRCA Certified Training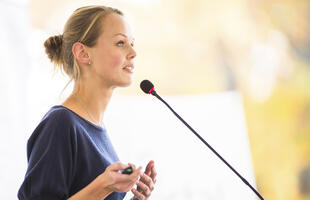 Register your interest and when new auditing and quality courses become available via our Approved Training Partners, we'll let you know.