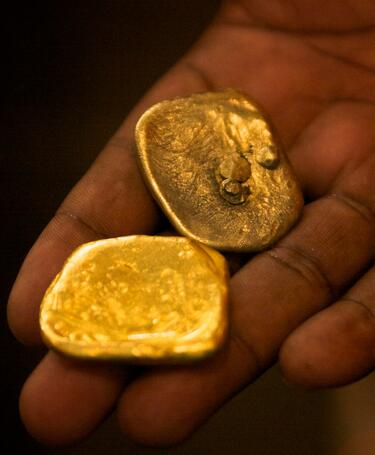 ​CF2000: building a supply chain free of conflict minerals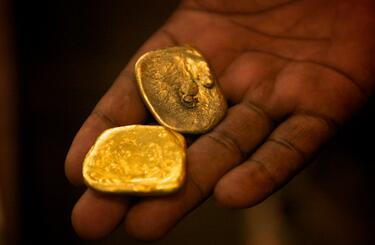 Published: 9 Jul 2016
Dr Keith Jones, CQP MCQI, and Peter Ellis explain how the new CF2000 standard will help you build a supply chain free from conflict minerals and modern slavery.
[copyright symbol Project Enough]
In 2010 President Barack Obama signed the Dodd-Frank Act into US Federal Law. The new legislation ensures companies annually disclose the origin of raw materials such as gold, tin, tungsten, and tantalum in their products (section 1502).
The law was brought in to crack down on conflict minerals in the supply chain, preventing international trade from financing warlords and human rights abusers in regions such as the Democratic Republic of Congo.
It ensures reporting obligations in global supply chains can trace the origin of materials, helping to eradicate conflict minerals, which come from forced labour in conflict zones. Often these materials end up in computers, mobile phones, cars and jewellery.
Only companies, which are publicly traded in the USA under the supervision of the Securities and Exchange Commission (SEC), must comply with the Dodd Frank legislation. However, the EU is preparing comparable legislation, which should be law by the end of 2016 and this will have a direct impact on the supply chain.
A standard for human rights
In response to an urgent request from leading metals businesses for greater control of conflict minerals, a conflict free certification strategic development team came together to develop a third party audit standard, giving definitive assurance of Dodd Frank regulatory compliance.
They created, trade marked, copyright controlled and globally implemented through third party audits, a unique specification and international standard – CF2000 Conflict Free Minerals Chain of Custody Product Control Standard.
The team is made up of highly qualified and experienced engineers, metallurgists and chain of custody and supply chain control specialists, all with vast global supply chain experience and technical competence spanning more than 30 years as third party auditors.
In the past, key members of the team have developed leading global standards such as SA800, the world's leading standard for ethical compliance; the FSC Forestry Stewardship Council Chain of Custody standard and the British Union for the Abolition of Vivisection Humane Cosmetics Standard.
The scope of the CF2000 standard excludes gold as a standard already exists for this mineral. However, it includes all other minerals that are of concern to the global community because of their origin and extraction conditions.
The standard also meets the requirements of SA8000:2014 and the OECD's Due Diligence Guidance for Responsible Supply Chains of Minerals from Conflict-Affected and High-Risk Areas, which provides the basis for the new EU framework for preventing the financing of armed groups through conflict minerals. The guidance gives recommendations for companies to ensure they respect human rights while making better purchasing decisions to avoid conflict minerals.
CF2000 on the ground
CF2000 conflict free certification is awarded to suppliers who pass third party supply chain audit requirements according to the per cent of supply chains audited. There are four categories of certification:
Bronze – up to 45 per cent of the supply chains are CFC audited
Silver – between 45 and 90 per cent of the supply chains are CFC audited
Gold – between 90 and 99 per cent of the supply chains are CFC audited
Platinum – 100 per cent of the supply chains are CFC audited.
Certification is made up of a comprehensive and verified information trail, following the path taken by products from the mine to the point of use or, in the case of recycled materials, from the extraction site to the consumer. This includes each stage of processing, transformation, manufacturing, and distribution where progress to the next stage of the supply chain involves a change of ownership.
The review method is far-reaching, evidential, and highly robust, and confirms Dodd Frank regulatory compliance. All regulation visits are carried out on the producing site and supply chain nodes as well as in 'red flag' areas, where specific on-site audit activities are carried out by joint arrangements with specialist consultants.
The standard aims to provide a pathway for organisations entering the conflict free minerals system and to increase the proportion of CF2000 certified input material for auditing 100 per cent of the suppy chain.
CF2000 specifies the management and production requirements for control, including sourcing, labelling (where applicable) and the sale of products certified conflict free. This gives a number of options for making conflict free claims.
It is applicable to all chain of custody operations. Such as trading, processing or manufacturing specified and designated metal products from virgin or reclaimed materials in the primary industry manufacturing sector or, in the case of recycled materials, reclamation sites, the secondary sector, primary and secondary manufacturing and the tertiary sector, trading, wholesale, retail, other services.
Ending modern slavery
The very definition of CF2000: certification of Conflict Free Metals confirms the total absence of coercion and enforcement – the basis of modern slavery. It has a comprehensive and detailed corporate social responsibility and anti-slavery requirement.
This is a standard based on international human rights norms and national labour laws. Any organisation seeking certification to CF2000 must demonstrate through auditable evidence that it complies with national and all other applicable laws, prevailing industry standards, and recognised international instruments.
Implementing the standard in the global supply chain confirms powerful regulatory controls, eliminating all forced labour and modern slavery.
Learn how to manage the supply chain
Interested in learning more about how to manage the supply chain? The CQI has launched a brand new portfolio of CQI and IRCA Certified Training to help you improve your competence. 
Member only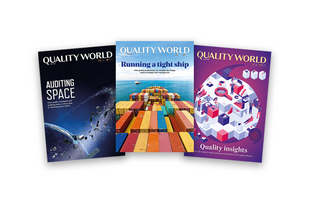 This article is free to access for a limited time only. Only CQI and IRCA members receive access to all content.
CQI and IRCA Certified Training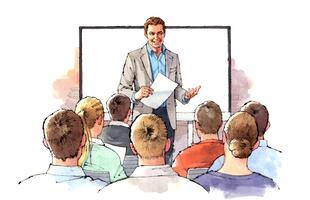 Certified training courses on quality and auditing topics delivered by our global network of Approved Training Partners.
Get the full story

Enjoyed the article? You can find more stories like this in Quality World.