Course code
Duration
Category
Type
Level
This course provides the practical skills required to manage a broad range of supplier activities, the capability to assess the approaches taken by suppliers, measure performance, manage supply chain risks and encourage suppliers to take a process based approach to drive improvement.
Who is it for?
This course is designed for those who are practising in quality and aspire towards middle management.
Indicative course content
Elements of the supply chain:

Supply chain structures and processes
Information flow through the supply chain
Introduction to supply chain logistics
Contracts, sourcing agreements and negotiation techniques
Requirements of ISO 9001 for 'external providers'

Supply chain alliances:

Benefits of a partnership approach
Supplier development
Supplier communication strategies (listening skills and communication styles)
The role of the supplier in improvement activities
Risk management in the supply chain

Process management and the supply chain:

Overview of process approach
Difference between product/service assessment and process assessment

The role of the supplier/external provider in product/service development:

Overview of the stages on product/service quality planning
Overview of key tools used in quality planning (project plans, checklists, process maps, FMEA, control plans, control charts, capability analysis and capacity planning)

Measuring supplier/external provider performance:

Supplier selection and assessment methods
Supplier surveys
Establishing specifications and service level agreements
Methods for product/service approval (process and documentation reviews, certificates of conformity, inspection records, test certificates, audit)
Performance measures, monitoring and improvement (periodic reviews, audit programmes, feedback communication processes, problem and non-conformance investigation processes and protocols)
This course includes a one-hour multiple choice examination.
Find this course
Search our database of global Approved Training Partners to find this course in a location near you.
Click on the links below to view the related courses at foundation and professional level.
Are you a training provider interested in running this course? Contact us for a course specification.
Find this course
Search our database of global Approved Training Partners for this course in a location near you.
Register your interest in CQI and IRCA Certified Training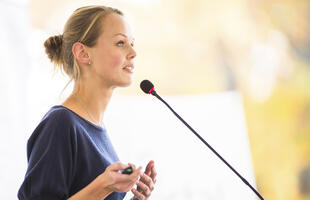 Register your interest and when new auditing and quality courses become available via our Approved Training Partners, we'll let you know.