Leading Supply Chain Assurance
Course code
Duration
Category
Type
Level
This course develops leadership skills to assure that stakeholder requirements are met in the whole supply chain, develop strategies for assessing supply chain capability, coach and facilitate top management teams in the deployment of strategic leadership of supply chain management.
Who is it for?
This course is designed for those who are currently practicing quality and are in, or aspire to leadership or senior management roles.
Indicative course content
Organisational drivers for outsourcing – benefits, opportunities and risks.
Organisational aspects of supply chain structures:

Deciding which processes to outsource and which to retain
Innovation and partnering
Organisational focus
Economic efficiency
Capabilities

Introduction to supply chain management:

Roles
Processes
Contract management
Sustainability
Optimisation

Procurement and supply policies:

Introduction to the implications for procurement of the World Economic Forum
Environmental and socially sustainable procurement
Supply policies (fraud, bribery, corruption, environmental law, fair trade, reputation and human rights)

Supply chain management techniques:

Tenders and supplier selection
Information flow, order cycles, inventory, logistics
Contracts and legal aspects
Lifetime economic effectiveness
Warehouse management, international trade/freight, materials planning
Technology – supply chain management systems

Supplier development assurance:

Roles in supply chain assurance.
Audit planning and management – accountability and auditability.
Developing and managing supplier audit programmes.
Managing risk in a supply chain.
Partnering and improvement in the supply chain network.
Supplier development strategies.
Supplier development assurance and management – accountability and auditability.
Leading advanced quality planning with suppliers
This course includes a two and a half hour multiple choice examination.
Find this course
Search our database of global Approved Training Partners to find this course in a location near you.
If you are interested in this course but are not sure this level is right for you, click on the links below to view the related courses at foundation and practitioner level.
Are you a training provider interested in running this course? Contact us for a course specification.
Register your interest in CQI and IRCA Certified Training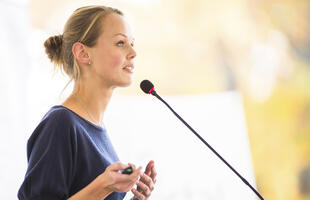 Register your interest and when new auditing and quality courses become available via our Approved Training Partners, we'll let you know.