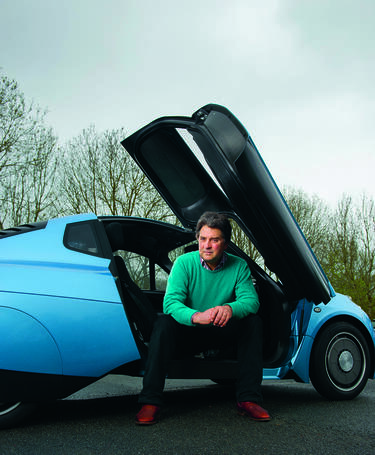 ​Driving business differently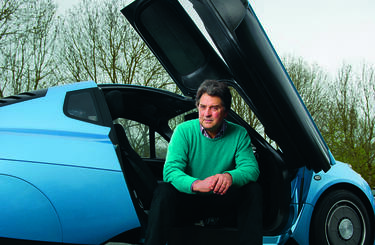 Published: 9 Aug 2016
In part one of our new series following British start-up Riversimple, environment custodian Peter Lang explains why a radical new car needs a radical business plan.
In our June issue of Quality World, we introduced you to car manufacturer Riversimple and its unique governance structure – with six custodians representing six stakeholders: the Environment, the Users, the Neighbours, the Staff, the Investors and the Commercial Partners.
Founder Hugo Spowers says they represent the 'interests of society in microcosm'.
Now environment custodian Peter Lang explains why a start up company with a radical new car, pitched against the established giants of the automotive industry, needs a radical business plan and a terrific degree of expertise to get there.
Lang, an experienced environmental consultant who has worked with charities, NGOs, governments and key influencers such as Jonathan Porritt and Caroline Lucas, says: 'In 2016 we launched Riversimple Rasa. Rasa is powered by a hydrogen fuel cell coupled with a bank of super-capacitors. The prototype is already one of the greenest cars on the road, designed and built to a very high spec, with extremely strong and light carbon fibre framework.
'The business structure underpinning Riversimple is described as disruptive, but what does this mean in practical terms? And what are the lessons to share as we progress?'
On purpose
'The company purpose has always been to eliminate environmental impact. Spowers felt that to produce a sustainable product we first needed to change the governance. That is how the six custodians came to be. My role as custodian for the environment is to make sure that the board and staff work continually towards the primary purpose.'
On motivation
'We need to be sure that board and staff are motivated to uphold the purpose of eliminating environmental impact. Lots of companies have an environmental policy, but how far does it reach? Does it reach to the shop floor, for example? How much does staff know about it? Is it taken seriously? At Riversimple the staff are all focussed on environment – that goes far and beyond a standard policy.'
On supply chain
'We would like all suppliers to share our environmental commitment. Some already do. A quality product may not be branded sustainable, but if it lasts longer and performs well then we are interested. If we have a good quality supplier with limited commitment to environment maybe we can leverage better commitment, which means we can have a long term supplier relationship.'
On hydrogen as a storage medium
'Petrol and diesel are primary fuels – you can dig them out of the ground - but if you think of hydrogen as a fuel you can make the wrong choices. Hydrogen is a storage medium. It can one day be used to store energy from solar, wind and tidal energy at times when supply outstrips demand. At the moment however, most hydrogen comes from natural gas. Our sale of service model means that we have more choice over where the hydrogen is purchased, and from what resource.'
Wish list for ramping up the business
'It's going to be vital for us to maintain a good connection with staff as the business grows and I'd like to develop a method for measuring environmental objectives with research teams and data to back up assumptions.'
Nugget of wisdom
'Environmental decisions are dynamic and multi faceted. We need to know how a decision will impact across Riversimple.'
Replicating the model
Lang says the model could be widely replicable and profitable but, he stresses, it must be a streamlined business structure for decision taking.
'Custodians contribute meaningfully to overall business strategy and execution,' Lang says. 'They take part in regular teleconferences, facilitated by the company steward, Estelle Clark. This includes an update on progress and an opportunity for each custodian to feed in questions and issues. Custodian input is collated and fed back to the board. It has a direct impact on all decision-making, paving the way for a business model that is answerable to the bigger picture and can hold its own in the marketplace.'
Riversimple: Part two
Click here for part two of our series with Riversimple, featuring Dr Stafford Lloyd - the staff custodian.
Member only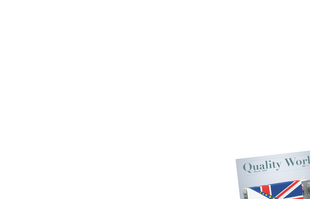 This article is free to access for a limited time only. Only CQI and IRCA members receive access to all content.
Get the full story

Enjoyed the article? You can find more stories like this in Quality World.