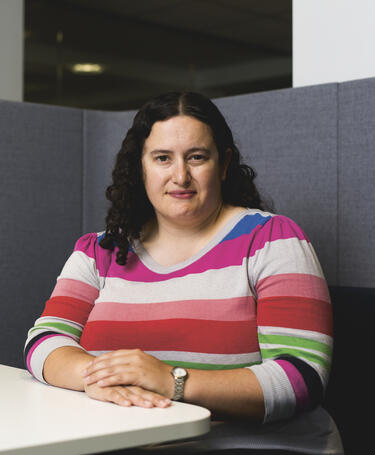 ​The quality professional in a modern business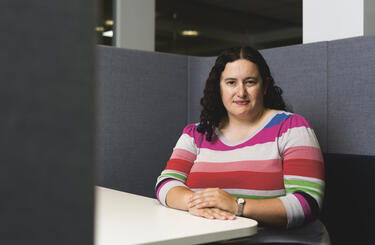 Published: 9 Jul 2016
Ruth Mortby reveals how Nuvia is rethinking quality and the changes she has made to improve the benefits for her internal stakeholders.
Ruth Mortby; photographer: Chris Renton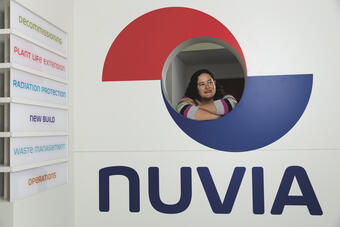 CQI Corporate Partner, Nuvia are successfully rethinking and repositioning quality within their business. Ruth Mortby, MCQI CQP, (pictured above) is regional quality lead at Nuvia, she is an active member of the CQI's Next Generation Network's steering committee and is one of the quality professionals leading this change. Recently the CQI's Andrew Holt met Ruth to gain an insight into some of the challenges and how they're being overcome.
What has been the greatest challenge to successfully rethinking and repositioning quality within Nuvia?
How quality is perceived as both a subject and a function. Changing these perceptions depends largely on the behaviours of our quality professionals. Unless, as a profession, we adopt the right attitude and approach then we will generate little interest in what modern quality looks like and what it means to a modern business. I believe this applies to the profession as a whole and is evident from the repositioning work the CQI has been doing. Our own behaviours will determine what future the quality professional has in a modern business.
So what behaviours did you adopt?
As a quality leadership team we've really focussed on adopting a service mentality. We saw this as key to us changing perceptions and demonstrating value.
It's all quite simple stuff. Personally I spend a lot of time talking (and listening!) to people at all levels in the business – understanding their frustrations, and what is and isn't working for them. This is a vital feedback loop as it reveals a lot about quality as a subject but also about quality as a team. It helps us to continually shape and refine our approach and our functional objectives. This is important as change isn't a linear process and requires constant reflection and review.
What impact has this had on your team?
I'm really proud of the way my team have embraced what we're trying to do. They have achieved a genuine level of integration with other members of our project teams. They have done this without compromising their independence or integrity. They're conscious of the need to act in a way which takes headaches away rather than creates them. To do this they take time to understand what the project is trying to achieve – both outputs and outcomes. Ultimately though they deliver and this in turn is helping to demonstrate the value that quality professionals bring to a business.
As a team, did this change require the development of new or different skills?
Not as much as you might think. The team is full of good people, they want the best for the business and they already possessed many of the softer skills we were after. They just hadn't been asked to use them before. The real change happened at a leadership level, we made it ok for them to use these softer skills – to use their professional experience and judgement. We asked them to advise colleagues on risk and opportunities not rules and regulations, to build relationships and trust rather than walls. Once the boundaries were reset the change was easier to make.
Andrew Holt is technical content executive at the CQI and IRCA.
Watch out for more on Ruth's quality Nuvia success story in the September issue of Quality World.
Get the full story
Watch out for more on Ruth's quality Nuvia success story in the September issue of Quality World.