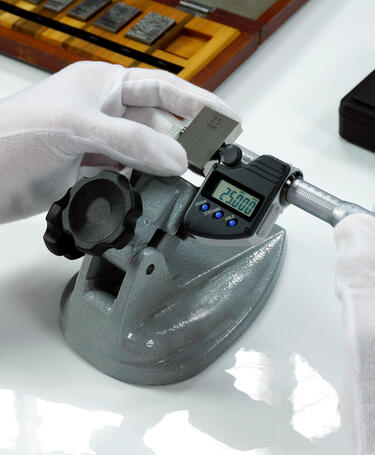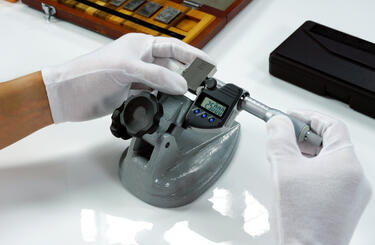 Published: 28 Mar 2019
Richard Asiedu Ofori, Msc, MBA, CQP, MCQI, Head of the Industrial Metrology Department at Ghana Standards Authority, explains the functions of measurement traceability for coordinating metrological confirmation and why this is important to assure quality in manufacturing and international trade
Metrology, the science of measurement, is more important than you may think. Metrology is fundamental to science and technology, vital to safety and health, and essential to trade. Metrology is crucial to guarantee quality, competitiveness and optimisation of resources worldwide, as it provides consumers with the assurance that correct measurements are carried out.
Measurement traceability enables us to trace and verify measuring instruments by means of documented calibration and recorded identification. Metrological traceability directly links measurement results made in the field with the results of measurement made in a calibration laboratory. Accuracy is of prime importance, and therefore metrological traceability ensures that different measurement methods and instruments used in different countries at different times produce reliable, repeatable, reproducible, compatible and comparable measurement results. When a measurement result is metrologically traceable, it can be confidently linked to the internationally accepted measurement references.
Establishing and understanding the functions of metrological traceability is essential to maintain the reliability of calibration, in which a reference standard device is calibrated by a higher reference standard device. Establishing that a reference standard accuracy is traceable to a higher standard gives credibility to the calibration performed. In other words, having measurement traceability is a method of ensuring that a measurement is taking into account all uncertainties and is an accurate representation of an object being measured.
In current measurement technology, metrological traceability is of great importance. It can be required by a purchaser in a contract or by standards such as ISO 9001:2015 Quality management systems – Requirements and the new standard ISO/IEC 17025:2017 – General requirements for the competence of testing and calibration laboratories. The demand for metrological traceability is of utmost importance, therefore traceability of a measurement requires that the measurement uncertainty be stated.
There is a need for the National Metrology Institute of each country to provide measurement and calibration services for all industries, given the importance of measurement traceability for coordinating metrological confirmation around the globe.
As a quality professional and a Chartered Member of the CQI, I think it is of great importance that every country has a National Metrology Institute that is responsible for the establishment of national measurement standards and provide measurement traceability. Such institutes are crucial in ensuring that the measurements used in manufacturing and international trade are accurate and in line with international standards. A National Metrology Institute is also the keeper of the country's primary physical standards of measurement. Lastly, the institute is responsible for keeping the country's metrological infrastructure in accordance to international standards.
Indeed, according to BIPM website, there are 36 National Metrology Institutes worldwide. The benefits of the National Metrology Institute for the country is to develop and maintain the country's primary measurement standards to deliver internationally recognised measurement services to its industry covering calibration, testing, chemical analysis, environmental testing and training in specific measurement techniques. Creating a National Metrology Institute is essential for traceability used in industry, commerce and services and its measuring standards should in turn be linked to international measuring standards. The National Metrology institute will assure the accuracy of measuring instruments, allowing more trust in human activities that use such devices in production processes, tests, trade, health and many sectors.
Lastly, the National Metrology Institute will be the supreme authority for accurate and precise measurement in the country. It will be responsible for the realisation and dissemination of the physical units. It is therefore worth mentioning that the theme for World Metrology Day 2019 is The International System of Units – Fundamentally better. The World Metrology Day projects the science of measurements and how measurements play an important role in improving the quality of life and global environment.
Quality World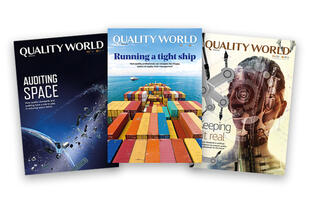 Get the latest news, interviews and features on quality in our industry leading magazine.
Get the latest ISO reports and resources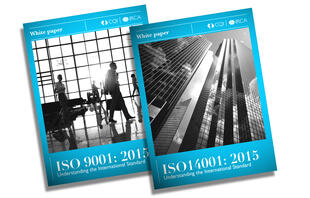 Our many reports and resources will help you achieve a smooth transition to ISO 9001:2015 and ISO 14001:2015.