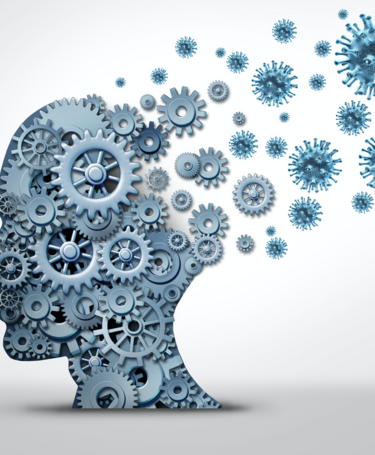 Creating a 'mental health at work' plan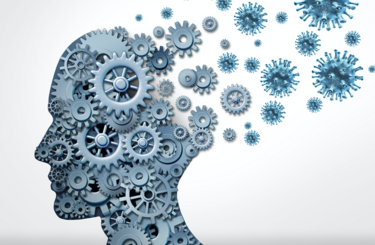 Published: 29 Jun 2020
Jennie Clark, CQP MCQI, Director of Elliem Consulting, UK, provides some advice and guidance to help employers improve the mental health and wellbeing of their staff. 
In recent years, more open discussions about mental health have started entering the workplace to help businesses provide the right support for employees who are going through difficult times. Recognising this, the UK Government launched an independent review into workplace mental health. The findings were published in Thriving at Work: The Stevenson/Farmer Review of Mental Health and Employers (October 2017), which analyses the impact of mental health on UK businesses and the economy. The document reveals that poor mental health costs employers between £33m and £42bn a year, with an annual cost ranging between £74bn and £99bn for the UK economy. It suggests that all organisations – regardless of their size or sector – should be adopting the following six core standards:
Producing, implementing and communicating a 'mental health at work' plan.
Developing mental health awareness among employees.
Encouraging open conversations about mental health and the support available when employees are struggling.
Providing employees with good working conditions and ensuring that they have a healthy work-life balance and opportunities for development.
Promoting effective people management through line managers and supervisors.
Routinely monitoring employee mental health and wellbeing.
Producing and implementing a 'mental health at work' plan can lead to effective communication, participation and consultation among staff and employers
By involving and communicating the plan to staff from the outset, employers will be able to develop an effective plan/strategy to raise awareness of mental health and ensure the processes and support are communicated throughout all areas of their organisations.
ISO 9001 asks the organisation to determine, provide and maintain the environment necessary for the operation of its processes and the note to this section indicates that a suitable environment should take into account the psychological impact of the work environment, considering issues such as providing an emotional protective environment. In clause 5.1 of ISO 45001, it requires top management to develop, lead and promote a culture in the organisation that supports occupational health and safety (OHS).
Effective people management comes from driving competence forward (clause 7.2). We need to consider what are we doing to ensure that our managers and supervisors are competent to deliver people management effectively. Where does mental health awareness fit into that competence? Being an effective manager isn't only about being able to direct staff to undertake work, it's about making sure the surroundings and culture supports that. Business owners should ask themselves if they have the right skill set included in their competency framework, and if not, why? Furthermore, what are they going to do about it?
ISO 45001 does not only cover accidents and incidents (clause 10.2), it also explains how to provide the right environment and culture for long-term occupational health and safety through the development of an appropriate culture, which sees OHS driven from the very top of the organisation.
It's about understanding the impact of safety issues such as exposure to chemicals, noise or vibration, trauma, and other mental health triggers, and seeking to continually improve the OHS performance for the organisation. The coronavirus pandemic will have resulted in many staff having heightened awareness of their safety as well as that of their family members and work colleagues – we need to bring this into the management system and ensure that it is not overlooked.
Returning to work
Employers need to recognise that some of their staff will be glad to return to their workplace and be away from screaming children, while others may have lost loved ones to the pandemic. For everyone, 'coming back' may involve returning to a different working environment, which could include a new office set up and different working patterns. Changes such as those can be hard to accept and we need to understand that those returning to work will be coming from different places, and everyone will need to settle back into work in their own way and in their own time. For employers, this is a crucial time for them to support their staffs' mental health and wellbeing, to consider the impact of social distancing measures and the impact of prolonged isolation on staff who may have had to self-isolate for a number of weeks, but let's not forget that those in senior roles can have been hit hard too.
People cope with change in different ways, which tends to go through four stages:
Shock and disorientation – expect this when people return to find desks rearranged, new systems and equipment, the closure of the canteen and other social areas in the business.
Anger and other emotional responses.
Coming to terms with the new approach.
Acceptance and moving forward.
Taking time to understand that these stages are likely to be evident and accepting that they will happen is key to good management. Employers must understand that getting staff motivated and productive again will take time and they shouldn't expect this to happen overnight. Instead, they must ensure that they give their staff the time and space to learn, understand and accept the new changes in their organisations.
None of us know what the 'new normal' will look like but by acting proactively to protect and care for our staff and their mental health, we can move forward more positively than we might otherwise do.
For more information on Covid-19, visit: quality.org/content/coronavirus