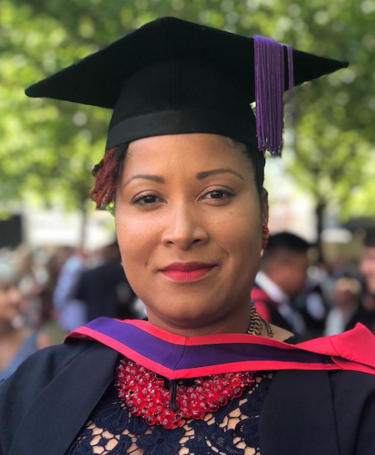 Meet the Fellow: Roxann Dawson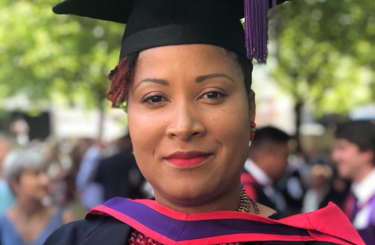 Published: 6 Aug 2020
Roxann Dawson, Head of Quality at Network Rail, UK, talks to Daniel Moore about her recent success of achieving Fellowship status.
Daniel Moore: Why was it important for you to become a CQI Fellow?
Roxann Dawson: This grade was a personal aspiration and one that formed part of my ongoing career development plan as it assessed and recognised my contribution to the profession and the CQI. I am immensely proud to have achieved it because it is the highest grade that the CQI offers to its members. It is also accepted as an industry-recognised accolade, which acknowledges the valuable contributions made by those working in the quality profession.
As a result of my hard work and commitment to quality, I can now use my new post nominals (CQP FCQI) with pride.
DM: How did you find the application process?
RD: I found it straightforward and simple to follow. The support of my peers was invaluable and the CQI's Membership Team were supportive by providing a timely turn around with feedback after I submitted my application.
The second stage of the application process was managed well, especially as my interview took place virtually, due to the coronavirus pandemic. I was honoured to have had Dr Roger Cliffe, CQP FCQI, Gareth Kingston, Head of Membership at CQI, and Amanda McKay, Chair of the CQI's Nuclear Special Interest Group (NucSIG), conduct my interview on 18 June, which run smoothly without any glitches.
DM: How will achieving the grade of Fellow help you in your quality career?
RD: I have high standards for my career and for the quality profession. This internationally recognised accolade has helped highlight my level of expertise and contribution to quality and the industry. One thing I have learned is that quality is not a static profession; it requires maintenance of your continuing professional development (CPD) to stay above the tides of change and improvement. Achieving Fellowship status is not the destination but an enabler to staying current, and most importantly, to continue with my voluntary contributions in giving back to the profession.
My extensive years in the profession as a student, leader and an advocate for quality, has seen my experience, knowledge, and leadership grow and get recognised by my senior leaders, peers, and most importantly, the CQI. My expertise spans across the profession in quality assurance, quality control, quality management system/s, ISO certification, auditing, quality improvement, strategic governance and assurance framework, senior management leadership, supply chain management, quality profession and competency development in the rail and construction industries. The Fellowship grade will help further enhance my expertise in these fields and future aspirations and CQI engagements, as noted in some of the key areas below:
Continue to support the CQI in the delivery of its 2020-30 Strategy as a Board member.
Take the newly elected post as Chair of the Governance Risk Committee (GRC) to ensure appropriate alignment with the Charity Commission.
Continue my support with the CQI Rail Special Interest Group (RailSIG).
Continue to support the CQI's Mentoring Platform.
I am an advocate for self-development, not just in myself, but also in others, and when the opportunity presents itself to offer my expertise to the field of the quality profession, construction and rail industries, I have always embraced it. I have a passion for doing things in the right way, so achieving the grade of Fellow is a testament to this ethos and helping me advance further in my quality career.
DM: What advice would you give other members that are thinking about regrading to Fellow?
RD: Just go for it! The CQI's Membership Team are very supportive and will be on hand to support you through every stage of your application.
There is no higher accolade you could achieve in the profession that speaks on your behalf.
DM: What are your professional plans for the near future?
RD: I'm looking forward to continuing to advance my knowledge and practice of quality management for quality bodies, as well as governmental and non-governmental organisations, both nationally and overseas.
My endeavor is to continue to advocate, challenge and be elevated in the profession to get to the 'top table' to be part of setting the strategic direction and decision-making for both the CQI and quality globally.
For more information on regrading, visit: quality.org/article/upgrade-my-cqi-membership