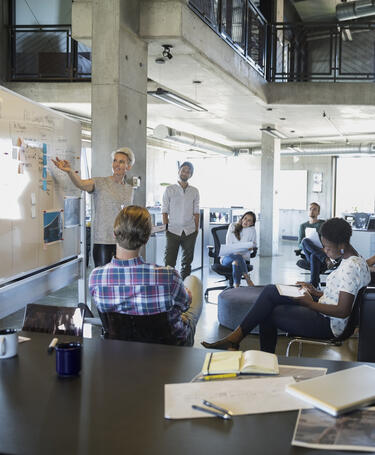 Unlocking the future with continuous improvement
Published: 29 Aug 2018
Roxann Dawson, MSc, DipQ, CQP MCQI, on how to deal with barriers to fostering sustainable change in the workplace.
Every successful business organisation in today's world understands the power of having a unique but dynamic culture and wields it to establish a competitive advantage in these uncertain times. A major element for this is the more recently celebrated concept of continuous improvement (CI), which is fast becoming a prerequisite for organisations to survive in these times of great economic turbulence.
The development of continuous improvement programmes must come accompanied by an organisational infrastructure and culture that fosters the framework to coordinate these activities. Many organisations implement their improvement programmes focussing on just the execution of projects in an ad-hoc approach, using tools and techniques that are known and consolidated in the area of quality improvement. However, these organisations ignore the more strategic content of continuous improvement programmes to realise maximum benefit.
Organisational learning can be considered the best way for a company to practice continuous improvement in a sustainable way
Continuous improvement can be defined as a process of incremental, focused and continuous innovation, involving the entire organisation. Its small steps, high frequency and small cycles of changes have small impacts when seen separately, but added together they can bring a significant contribution to the company's performance. The Japanese model that addresses the continuous improvement with the participation of all employees of different hierarchical levels is called kaizen. Despite emphasising small improvements, it brings significant results over time.
Effective ways of dealing with barriers
Common barriers are typically reflected in activities of strategic selection and review of projects aligned to the business operational model; lack of training and motivation of employees, preservation and dissemination of learned lessons. Studies have shown that continuous improvement programmes, when they are not supported by adequate coordination and leadership commitment, lose effectiveness, business deployment and expected gains.
Kaizen offers a particular way of thinking towards the process and an administrative system that supports and recognises the efforts for improvement. Through this concept, employees incorporate continuous improvement to their work routines. The autonomy granted to employees is a motivating factor for the practice and development of improvement activities.
Other barriers highlighted the importance of organisations to focus on the implementation of continuous improvement, developing internal culture and structure that fosters its practice, rather than just giving emphasis to tools and techniques for problem solving. Kaizen emphasises human effort, morale, communication, training, teamwork, commitment and discipline.
In order to increase the level of competitiveness in an increasingly globalised market, organisations need to consider strategies that promote the continuous improvement of their productive processes. To effectively manage the barriers of CI, an organisation needs to adopt a culture of continuous learning. A learning organisation is a company that facilitates the learning of its members and continuously transforms itself. The concept was coined through the work and research of Peter Senge known as 'learning organisation'.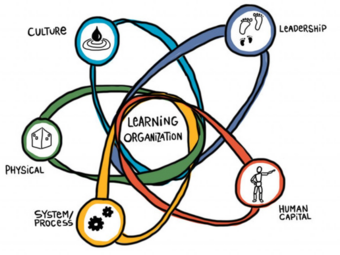 For easy implementation of CI, certain values, like culture; leadership; human capital; system/process; and physical capabilities need to be established. CI combined with a drive for customer satisfaction must be underpinned by an organisational values framework.
The implementation of CI, therefore, must take into account the development of a culture for continuous improvement, which aims to eliminate many barriers such as waste in all processes, lack of employee's involvement, and large deployment cost. Organisational learning can be considered the best way for a company to practise continuous improvement in a sustainable way. Through the continuous learning of individuals, the organisation can overcome the culture towards 'firefighting', and make improvements a routine 'way of life', moving away from a reactive and unsustainable approach, often assumed.
Overcoming resistance
In order for quality professionals to achieve senior management commitment to CI, it is important that they share the knowledge of CI as a strategic business tool to enhance performance. The art of CI takes into consideration the capabilities and organisational behaviours relevant to an organisation's operational framework; therefore, lending itself for the conduction and sustainability of CI rather than the technical aspects of the improvement initiative.
It is important to note that a higher level of employee engagement at all levels, in relation to CI programmes is critical along with ensuring a suitable framework. Continuous improvement as a business process with its intermittent incremental innovation does reap high levels of business rewards, often times with little use of resources, at a reduced cost.
A worthy note to be mindful of is that senior management generally acknowledge the increasing demand to demonstrate improvement that aligns with current market changes; client increasing requirements; the threat of agility in knowledge capability and technological advancement. Continuous improvement is the key to unlock the future.
About the authors: Roxann Dawson, MSc, DipQ, CQP MCQI, is a member of the CQI Board of Trustees. Dawson is Head of Quality & System.
Quality World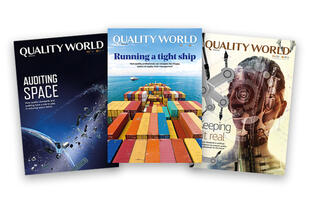 Get the latest news, interviews and features on quality in our industry leading magazine.