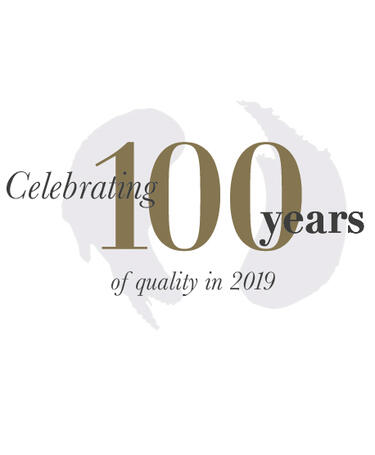 Published: 1 Jan 2019
The CQI is proud to celebrate its past, present and future.
The Chartered Quality Institute (CQI) has led in advancing the quality of products and services across industry since its inception in 1919. The CQI is proudly celebrating this heritage and the evolution of the quality management discipline in the last 100 years.
The institute's founders established the Technical Inspection Association in 1919 to stem the production of faulty munitions after the First World War. Within a century, its membership base expanded from weapons inspectors, to engineers, to quality control gurus, to quality professionals who work across various sectors. From manufacturing, to automotive, to healthcare, to construction. Today's quality professionals drive good governance, continuous improvement, leadership and assurance within organisations worldwide.
Vincent Desmond, CEO of the CQI said: "Our centenary is a great opportunity to celebrate the CQI, but also to promote the benefit that quality management and the quality profession have provided society during the past 100 years. As with any significant birthday, our centenary is an opportunity to consider not only the past, but also what the future might hold. Just consider how the world has changed since 1919 and how the quality management discipline has responded. I am sure that the founding members of what was originally constituted as the Technical Inspection Association would not recognise our world of global trade, technology and radically different social norms. And I suspect they would be amazed to see how the quality profession's scope and toolkit have expanded to cope with those changes."
The CQI has dedicated a unique theme for each month to celebrate its story throughout 2019. Visit our website for updates.
Notes for Editors:
About The CQI
The Chartered Quality Institute (CQI) is the chartered body for quality professionals. We are the only professional body dedicated to Governance, Assurance and Improvement – helping quality professionals enhance the reputation of organisations around the world. We work to advance the practice of quality management in all sectors, improving the performance of organisations by developing their capability in quality management.
In partnership with executives across the globe, we support organisation-wide objectives, including the development of good governance, agile assurance and a culture of continuous improvement. We have defined these standards through the CQI Competency Framework, which sets out the abilities and types of behaviour that quality professionals need to be successful.
Please see https://www.quality.org/about-us for further details. © 2019 the CQI. All rights reserved.
Keep up to date
Find out how quality professionals are celebrating the CQI centenary by using the hashtag #CQIat100 on social media. Our centenary webpage has everything you need to know about the institute's history.