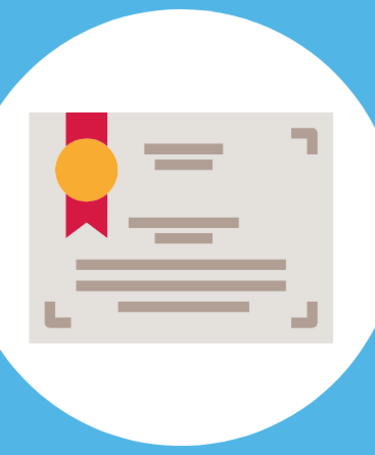 CQI awards the first Quality in Construction graduates
Published: 10 Dec 2020
The CQI are delighted to congratulate the first delegates to achieve the Practitioners' Certificate in Construction Quality Management, which includes the new Quality in Construction course.
Qadeer Ahmed, Omobunkola Baiyewunmi, Magdalena Mercik, Nicole Thompson and Tom Rowing all from Costain, were virtually presented with their certificates by CQI's CEO Vince Desmond.
"It was great to meet the pioneering first cadre of graduates from this programme which is key in developing future quality professional talent in a sector where the importance of delivering quality outcomes for stakeholders is vital. My thanks to the CQI Construction Special Interest Group which developed this new CQI programme", said Desmond.
Amongst the virtual audience was Nina Abbassi, Mike Debenham and Laura White from approved training partner and course provider Abbassi Ltd. Also in the audience was Victoria Yates, Head of Business Improvement, Michael Bashford, Director of Learning and Development at Costain, and Karen McDonald, the Chair of ConSIG's Training Working Group.
Nina Abbassi and Mike Debenham are delighted to have had the opportunity to provide the suite of courses for Costain and other organisations in the construction sector who are passionate about quality and proactive in developing the competencies of their quality professionals.
Karen McDonald added "It was a privilege to be invited to watch the first delegates graduate from this programme which was just an idea of ours 2 years ago".
"Reaching this milestone is a great achievement. Developing Construction Quality professionals to meet the future challenges of the industry will be critical in the post Grenfell world. This programme provides one of the building blocks for developing competent, professionally qualified individuals capable of meeting the challenge and future industry needs," affirmed Jon Adshead, ConSIG Chair.
Victoria Yates, Head of Business Improvement at Costain also added, "I'm delighted to see more quality professionals gain certified skills that I know will add value to any team. I'm sure our new Quality Practitioners, alongside our fantastic quality community of practice, see this as a springboard to their continuing development and I look forward to seeing them lead the way by putting their skills to good use within our teams in the pursuit of continuous improvement."
The CQI also heard from one of the graduates, Omobunkola Baiyewunmi, "My experience of this course has been exceptional and intense. This course has helped me develop, measure, and upskill my prior knowledge. A great methodological, logical well-structured and well-researched course where I received varied useful strategies, techniques, and fundamental tools which I will integrate into my projects.
I implore my fellow Quality colleagues to embark on this course in order to provide a strong foundation for implementing Quality on their projects and everyday life situations."
Next steps for graduates
Graduates of the course are now permitted to apply for 2 grades, which have slightly different requirements.
Practitioner – The CQI requires 2 years of quality based work experience and 30 hours of quality based training. Easy to apply for and members will receive the PCQI postnominals.
Chartered Member – This is the gold standard for professionalism in quality. Applicants will receive the MCQI postnominals when joining at this grade. For this, we require our applicants to produce 10 case studies with evidence against our 5 key areas of our competency framework. Applicants can also join us at Affiliate/Practitioner and regrade to Chartered member later down the line.
All information can be found on our online forms. To apply please go to our homepage and click 'Join now'. This will then prompt people to choose which grade they will like to join us at.