​Managing Quality Planning
Course code
Duration
Category
Type
Level
This course provides the practical skills to manage the early phases of the product/service lifecycle and work with teams to deploy an integrated project based approach to product/service quality planning and risk management, in order to meet customer and stakeholder requirements.
Who is it for?
This course is designed for those who are practising in quality and aspire towards middle management.
Indicative course content
Benefits of product and service planning:

Principles of PDCA
Relationship between PDCA and product/service planning
Standards for Quality Planning (ISO 31000, ISO 10005)

Translating customer/stakeholder and other requirements into functional product and service requirements:

Review of Creating Customer Excellence (voice of the customer)
Understanding how to establish legal, compliance, regulatory, societal and standards-related requirements
Quality function deployment overview
Building the House of Quality
Generating the 'waterfall' of matrices

Managing projects (overview):

Key principles and roles
Project charters
Milestone planning
Business case
Development of timing plans
Monitoring projects

Key requirements of ISO 9001:2015 (Sections 8.2 – 8.6) for product/service design and development.
Managing products and services through quality planning phases:

Overview of Design for Six Sigma project methodology of Define, Measure, Analyse, Design, and Verify
Stage-gate reviews
Checklists
Design verification
Product/service validation
Key tools: Design Failure Mode and Effects Analysis, control plan, capability
Managing external provider/supplier development

Managing project and product/service risks:

Risk assessment tools: risk register.
Risk evaluation tools: risk matrix.
Product/service risk analysis tools: Fault Tree Analysis, Design Failure Mode and Effects Analysis, Process Failure Mode and Effects Analysis.
Managing scope.
Budgets and financial planning.
Risk response techniques.
Integration into quality planning methodologies and project stages.
This course includes a one-hour multiple choice examination.
Find this course
Search our database of global Approved Training Partners to find this course in a location near you.
Click on the links below to view the related courses at foundation and professional level.
Are you a training provider interested in running this course? Contact us for a course specification.
Register your interest in CQI and IRCA Certified Training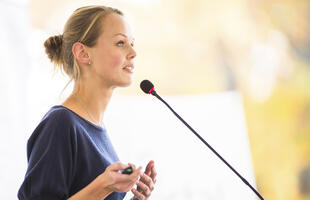 Register your interest and when new auditing and quality courses become available via our Approved Training Partners, we'll let you know.
Find this course
Search our database of global Approved Training Partners for this course in a location near you.