Leading Enterprise Risk Management
Course code
Duration
Category
Type
Level
This course provides leadership skills in the application of risk management within the context of an enterprise/organisation and provides delegates with the capability of coaching top management teams in the deployment of a system approach to the leadership of risk management.
Who is it for?
This course is designed for those who are currently practicing quality and are in, or aspire to leadership or senior management roles.
Indicative course content
Development and design of enterprise risk management policy, strategy and architecture:

Role of the board and other key stakeholders
Strategic and operational risk strategies and policies
Risk tolerance and appetite
Relationship to other standards, such as ISO 31000, ISO 14001, BS OHSAS 18001 (ISO 45001 when available), ISO 22301 and ISO 27001
Resources, roles and responsibilities
Ownership and human behaviour
Integration into existing governance structures
Holistic view of organisational capabilities
Obstacles to success
PDCA

Understanding of specific risk groupings and their impact on strategic goals:

Country, sector and industry risks
Strategic
Operational
Hazard
Financial
Supply chain
Cyber
Project/organisational change
Stakeholder
Reputation
Emerging risks and 'unknown knowns/unknowns' – resilience

Risk assessment and treatment (mitigation) techniques:

Risks and risk velocity – risk classification
Frameworks – risk registers and matrices
Identification techniques
Mitigation techniques
Audit (internal and external)
Decision theory
Limitations of data and statistical techniques
Risk management information systems
Risk maturity
Key Performance Indicators (KPIs), Key Risk Indicators (KRIs) and Service Level Agreements (SLAs)

Become a trusted advisor organisation (soft skills):

Relationship management
Appreciation of the behavioural skills required to be able to engage with top management, the Board and other key stakeholders
Communication skills and mechanisms of communication
Collaboration and partnering
Education, competency and skills
Emerging risks
This course includes a two and a half hour multiple choice examination.
Find this course
Search our database of global Approved Training Partners to find this course in a location near you.
If you are interested in this topic but are not sure this level is right for you, click on the link below to view the related course at foundation level.
Are you a training provider interested in running this course? Contact us for a course specification.
Register your interest in CQI and IRCA Certified Training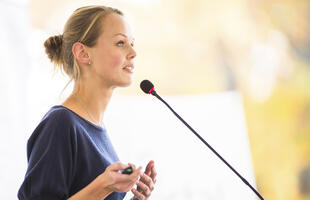 Register your interest and when new auditing and quality courses become available via our Approved Training Partners, we'll let you know.