​Managing and Influencing Stakeholders
Course code
Duration
Category
Type
Level
This course provides practical skills development in order to effectively apply a range of tools and techniques when working with customers, stakeholders, top management and external providers/suppliers to increase their readiness to change and overcome resistance.
Who is it for?
This course is designed for those who are practising in quality and aspire towards middle management.
Indicative course content
Stakeholder analysis and management:

4-box Power vs Influence
Strategies for managing and communicating with stakeholders
Construction and use of the stakeholder matrix (Simple 4-box with Power vs Interest) and the process to identify, prioritise and develop plans for stakeholder engagement

Influencing styles:

Use and application of generic influencing styles
Rationalising
Asserting
Negotiating
Inspiring
Bridging
Influencing people
Influencing situations

Transactional analysis:

Ego states
Types of transactions
Behavioural diagnosis

Personal contracting:

Review role of the consultant and description of how they work with organisations, leaders and others including contracting with stakeholders
Purpose
Expectations
Behaviour

Engaging others and building trust and rapport:

Questioning techniques: open/closed; reflecting; mirroring; clarifying
Listening skills
Empathy
Body language

The consulting process: contract; evaluate data; develop strategy; develop plan; implement plan; review.
Increasing readiness to change (dealing with resistance):

Readiness to change assessment: Gleicher Formula, meaning of the terms and application.
Scott & Jaffe change curve: descriptions of the four stages.
Kotter & Schlesinger's six methods: descriptions of methods and typical actions to increase readiness to change.

Scenario-based learning.
This course includes a one-hour multiple choice examination.
Find this course
Search our database of global Approved Training Partners to find this course in a location near you.
Click on the links below to view the related courses at foundation and professional level.
Are you a training provider interested in running this course? Contact us for a course specification.
Register your interest in CQI and IRCA Certified Training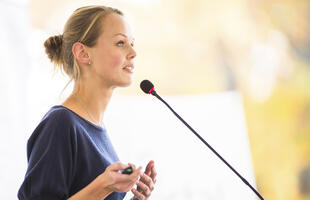 Register your interest and when new auditing and quality courses become available via our Approved Training Partners, we'll let you know.