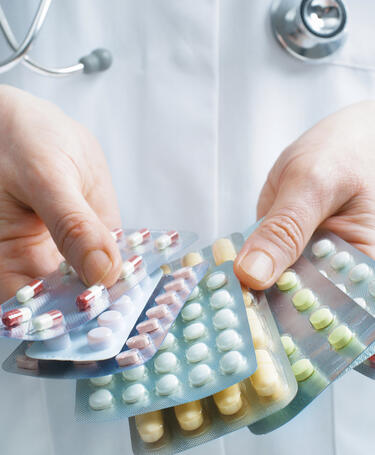 ​Building a quality management system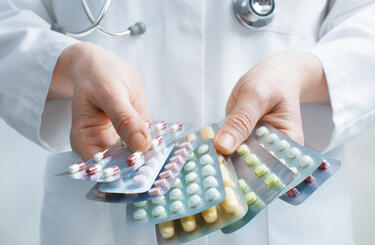 Published: 9 Aug 2016
Carl Stanbridge, quality and compliance director for Global Pharmaceuticals and FMCG, reveals how Sodexo created a leading global quality management system.
I firmly believe quality has a huge impact on people's lives and as the quality and compliance director for Global Pharmaceuticals at Sodexo I see this every day.
As a brand, Sodexo has more than 400,000 employees who serve 75 million people at 32,000 sites in 80 countries – we have a huge reach around the world.

Our commitment to quality starts with 'quality of life services', so the management of quality is paramount. We work in a variety of services, spanning the world so we knew we needed a structured approach to managing quality. We planned a global quality management system (QMS) and started with our pharmaceutical clients. This is how we did it.
Global knowledge sharing
The first challenge we faced was to do with the way Sodexo operates in different countries. Some of our teams were already operating a structured approach to managing quality, they were investigating non-conformances, customer complaints, measuring performance, delivering operational excellence programs and management reviews, and many were already certified to ISO 9001 standards. However, they were all following different processes.

Our first exercise was to introduce a top-level suite of standards (or minimum expectations) and then map each country's process against these new standards. The only way this can work is by top-level management commitment – we needed everyone to be on board.
Next, we filled the gaps identified in the mapping process. Collaboration and sharing was critical and we found that when one country lacked a robust process, another country could supply solutions.
Rather than sharing knowledge by sending one country a copy of another country's process so they can modify to suit it for their needs - resulting in two separate but similar processes - we modified the process in country A so that it now also met the needs of country B. This way we could promote standardisation.
A toolkit for mapping quality
The only way to build the QMS accurately but quickly is to use good IT. We chose the EQMS tool from Qualsys because it provided us with functionality at an enterprise scale and the architecture supported our business model.
The EQMS tool allowed us to not only map our processes but also streamline very tactical operations, such as reducing approvals in a workflow or showing real time data. This also forced standardisation and enabled us to report in a more comparable way.
Paving the way for change
For the last four years, we have been working to the global QMS and it has been deployed in more than 10 countries. The important thing we have found is to continuously improve the processes. Every day a process is refined.
Initially, this was a burden for the operational teams due to frequent changes to the process. However, continuous improvement is synonymous with change and providing you allow sufficient time for stabilisation, effective change management is the answer to mitigating the burden.
My advice for creating a QMS is to remember certification is recognition of a QMS, not the aim of a QMS. By making these improvements we created a culture that is resilient to change and not resistant.
Carl Stanbridge is the quality and compliance director for Global Pharmaceuticals and FMCG at Sodexo.
Find out about the work the CQI is doing in the field of pharmaceutical quality by viewing our pharmaceutical Special Interest Group.
Member only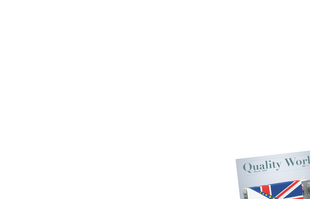 This article is free to access for a limited time only. Only CQI and IRCA members receive access to all content.