IT project communication as a quality risk
Published: 14 Mar 2017
George Roussos, senior project engineer at NG Bailey, says good communication could improve quality and reduce defects costs for the construction industry
It is estimated that the world will need to spend £46tn on high-profile infrastructure projects by 2030 to keep up with global gross domestic product growth, according to "Infrastructure productivity: How to save $1 trillion a year", a report from the McKinsey Global Institute and McKinsey's infrastructure practice.
This estimate, however, comes at a time when large projects are typically taking 20 per cent longer to finish than scheduled and are up to 80 per cent over budget. In the UK construction industry defects cost at least £20bn every year to repair or rebuild, according to the British Standards Institution.
A measurable amount of the in-efficiencies will be the result of poor communication – the impact of which is greatly up-scaled in the case of complex, matrixed, contractual relationships encountered in infrastructure construction.
Improvements in communication through embracing new technologies and improved practices should result in an increase in the quality of the build and a reduction in the level of defect occurrence. This will transform productivity and allow project delivery to occur safely, on schedule and on budget.
For large scale construction projects, the use of project intranet collaboration platforms has been shown to be valuable. These systems are based on project-wide access via a network of personal computers to electronic project documents such as drawings, specifications and correspondence.
It is very important that the entire team working on the same project is equipped with a single integrated collaboration platform, where:
everyone on the project team (in the field or in the office) can have real-time secure access to the documentation they need (whether it is a bid package, a contract, an architectural drawing, a BIM model or a report)
roles, responsibilities and timeframes can be established and digitally captured in a timely manner
audit trails can automatically be captured within every project action, enabling teams to focus on problem-solving rather than on responsibility-arguing
the members of the design and construction teams can collaborate in a virtual space, yielding improvements in design quality, constructability and clash detection
asset handover can be achieved smoothly and more reliably via progressive assurance away from the inefficiencies inherent in traditional handover processes.
It is imperative that this single integrated collaboration platform needs to be enforced by the client to the entire supply chain of the project. This would avoid the use of a plethora of isolated platforms between different project tiers, which would result in additional unnecessary administration and most probably in ineffective communication.
Ensuring quality in the communication of the day-to-day contractual information will sufficiently mitigate a universally documented project delivery risk and will contribute towards establishing an environment of trust as well as sustainable relationships within all parties involved.
Utilising a common language for all project communications is a common-sense step that all clients should adopt.
George Roussos is the senior project engineer at NG Bailey
Member only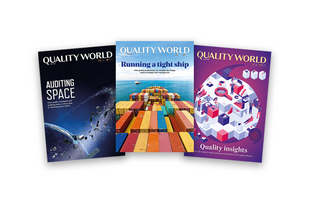 This article is free to access for a limited time only. Only CQI and IRCA members receive access to all content.
The Profession Map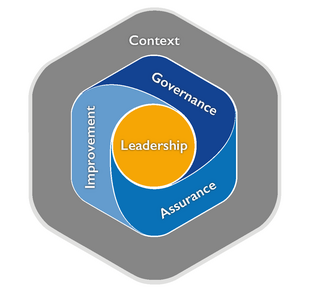 Your route to success - equipping modern quality leaders to meet evolving business demands.