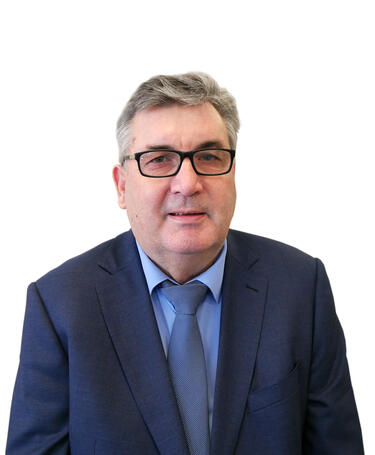 Portsmouth International Port migrates to ISO 45001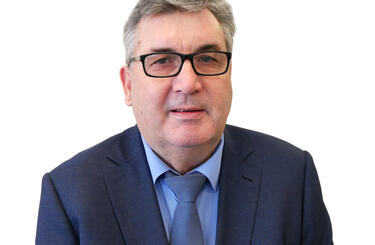 Published: 30 Jul 2018
John Feltham, Systems and Standards Compliance Manager at Portsmouth International Port, talks to Alicia Dimas about the organisation's successful migration from OHSAS 18001 to ISO 45001, just one month after the new standard was released.
The port achieved ISO 45001 certification only a month after the standard was released. What are the main factors that contributed to this timely and successful migration?
John Feltham (JF): Without doubt, the success factors were due to strong leadership and direction, and a good cross-functional team-working ethic, where different managers would take ownership of their processes.
People have contacted me, both within the port's authority and outside, congratulating me on achieving this successful outcome, but it wasn't me. I just coordinated the process and offered information, advice and guidance. The true heroes were the team, ranging from:
The port director who was able to demonstrate, as part of the leadership interview, our strategic direction and how important health and safety is in the port.
The ferry port manager who provided the resources through his duty operational management team on how we manage health and safety on a day-to-day basis, moving freight, cars, foot passengers, dealing with cruise ships, roll-on/roll-off ferry operations, whilst maintaining security levels and customer satisfaction.
The deputy harbour master who coordinates the health and safety management programme within the port, whilst maintaining compliance with the Port Marine Safety Code.
The commercial port engineering manager who has a total commitment to ensuring all equipment is safe and meets all statutory requirements.
I name all of these people because without them this successful migration would not have happened. No organisation will achieve this unless they have this cross-functional team culture, involvement and commitment. It cannot be achieved by one person or one department.
What kind of preparation was involved?
JF: The port had already undertaken the transitions of ISO 9001 and ISO 14001 to the 2015 standards. We have also been approved to ISO 27001 'Information security' since 2006, ISO 22301 'Business continuity management' since 2011 and have held the existing OHSAS 18001 since 2005. So as an organisation we are very systems orientated. We started our preparation when Annex SL was issued and used this as the foundation behind the transition of ISO 9001 and ISO 14001. We saw it further as a means to prepare for our migration to ISO 45001. We educated ourselves by following the ISO 45001 drafts and amendments as they were released, and built up an understanding in our team as to what we felt the final criteria would be.
When the official version was released in March we immediately went online and bought a copy. Then carried out our own gap analysis on what we had perceived the requirements would be and what they actually were in the final release. Pleasingly we were not that far off.
Did the new standard bring many changes to the port's health and safety policies/procedures? Or was the port already well prepared for the requirements of the new ISO 45001 standard?
JF: On the contrary, our system contained a lot of non-value added and superfluous information. We saw this as an opportunity to refresh the documented information and bring it in line with up-to-date thinking. It was important that our policies truly reflected leadership, communication and worker participation. We had already addressed who our interested parties were, as part of the other standards transition with respect to organisational context. However when looking at the risks involved regarding interested parties, our assessment had been focussed on quality and environmental risks and not health and safety. So it was important we addressed this. Also the internal and external influences were different.
What were the main changes the new standard brought?
JF: Organisational context, leadership and the involvement of staff in the decision-making process on health and safety matters, or as the standard calls it '
Consultation and Participation of Workers'. By effectively addressing these clauses, the scene is set to be able to address legal and other compliance obligations, operational control, emergency preparedness and response and monitoring, and measurement for compliance and improvement.
What advice would you give to companies that are now working towards a successful migration from OHSAS 18001 to ISO 45001?
JF: Even if you have already made the transitions to the 2015 versions of ISO 9001/14001, our advice to any organisation embarking on ISO 45001 from the start, or migrating from OHSAS 18001, would be:
Make sure health and safety is a key part of the organisation's strategic pathway and is led from the top.
Revisit your interested parties. The risks, either to the organisation or the interested party, will be different from a health and safety prespective than they might be from a quality or environmental one.
Look again at internal and external influences with specific focus on health and safety.
Ensure that accountability and responsibility for health and safety are clearly defined.
Involve people. The final decisions must rest with management, but the workforce has knowledge on risks and opportunities that can contribute to the management strategy. We achieve this through consultation and communication, when developing and reviewing risk management activities. We also have platforms such as the health and safety committee which is attended by worker representatives. We hold what we call 'port user safety group' forums that invite representatives from ferry and cruise companies, statutory bodies and other organisations who work within the port environment. Finally, we invite members of the workforce to take part in workplace inspections.
More about Portsmouth International Port
The Port is among one of the first organisations globally to have undergone a robust audit and as a result holds conformity to the new standard, with no concerns or advisories made.
Quality World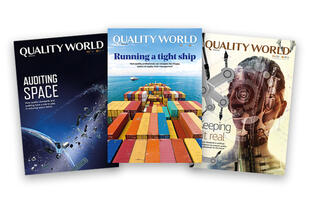 Get the latest news, interviews and features on quality in our industry leading magazine.