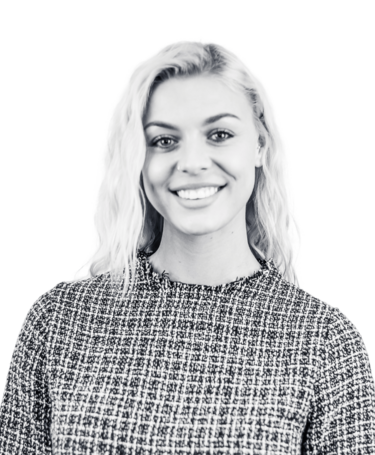 The impact of Covid-19 on careers in quality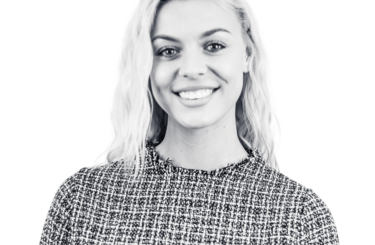 Published: 10 Dec 2020
Jessica Plested leads the quality recruitment team at Shirley Parsons and has been working throughout the pandemic alongside her colleagues Ethan Baddeley and Emily Swindlehurst who both specialise in quality recruitment across all sectors. We asked Jessica to let us know how the jobs market has been affected by Covid-19.
What impact has Covid-19 had on staffing levels and recruitment within the quality sector?
Recruitment activity was slow between March and August as many businesses put recruitment on hold while they coped with the coronavirus pandemic. In general, overall staffing levels have been maintained and some industries, eg nuclear, pharmaceutical, food and beverage, logistics and rail sectors, have seen an increase in staffing levels. Of course, there have been redundancies in specific sectors as you would imagine, including aerospace, automotive, and precision engineering, which have seen their quality teams reduce, due to a lack of customer demand.
Are some sectors more affected than others?
Yes, most definitely. Some industries have been consistent and have even seen an increase in demand for staff, such as the nuclear, pharmaceutical, food and beverage, logistics and rail sectors. The areas that have struggled with the impact of Covid-19, in addition to the aerospace/automotive sectors, are retail, hospitality and schools/universities as they were forcibly closed for business. When lockdown first began, construction saw a drop in demand, specifically in the field of aviation, residential and commercial build as companies adapted to new ways of working to allow for social distancing.
How have major employers responded to Covid-19 from a recruitment perspective?
We have seen a great deal of restructuring within organisations. Business strategy has been focused on survival – maintaining the workforce where possible and ensuring work can be carried out in a safe manner. The furlough scheme has also been widely utilised for staff retention. In our reckoning, around 90 per cent of employers have utilised the scheme.
Within the industries that have suffered most from Covid-19, we have seen quality teams downsized and their responsibilities distributed into other, already stretched teams. Having said that, quality is viewed very differently in certain organisations and we have seen a consistent demand from some clients within transportation, construction and nuclear.
Of course, the real shift in recruitment has been the move to almost exclusive virtual interviewing via Microsoft Teams and Zoom.
How has Covid-19 impacted Shirley Parsons and how have you responded?
The demand for our recruitment services within the quality recruitment team initially slowed as many roles were put on hold or recruitment freezes were put in place while organisations awaited new guidelines on how to adapt to the situation.
I initiated a quality forum on Microsoft Teams, bringing together leaders in quality and industry professionals from within the construction/civils sector (companies such as Balfour Beatty, Costain, Crossrail, Jacobs, Mace, Heathrow and Gatwick to name a few) to share ideas and concerns around Covid-19 within their organisations and highlight solutions. This forum continues to run and provides senior quality professionals with a useful platform to share ideas and learn from one another in this strange time.
As a business, we have run a comprehensive series of webinars covering a range of topics including quality in building safety, the impact of rework on people and projects as well as forums for senior quality directors and advice sessions for candidates. The recordings of these webinars as well as a future events are available to view in the media section of our website.
All of the staff at Shirley Parsons were provided with the correct equipment to work effectively from home with the added option to work in a Covid-secure office when necessary. We set about ensuring a strong candidate focus, to support the vast network of quality professionals and have been speaking with new talent, registering redundant workers, creating candidate pools, groups and skills to enable us to act quickly as new vacancies arose.
Recruitment activity is now getting back to pre-Covid levels and we are consulting with all our clients about their talent investment and recruitment plans for 2021.
What advice do you have for quality professionals seeking work and attending interviews in the current market?
Firstly, make contact with the Shirley Parsons quality team to get some free tailored advice! Engage with the CQI and become a member if you are not already. You should reach out to your network and make use of LinkedIn and job boards. It's also important to update your CV with a small personal profile and add key achievements/successes within a role. When you are adding your duties and responsibilities, make sure you are concise by getting straight to the point.
Consider using online courses for upskilling and professional/personal development. Don't be afraid to apply in a new industry if you have transferable skills and add a covering letter stating what you can bring to the role.
If you get an interview request, make sure you are competent with online meeting tools such as Microsoft Teams and Zoom. We anticipate that all first interviews with an employer will continue to be managed online even post-Covid. Undertake a test interview with a friend or a recruiter if you're interviewing through an agency before your actual interview. You only get one chance to make an impression and you need to be well lit (don't have a window behind you), your audio needs to be at a good level and you must look professional (yes, brush your hair and put on appropriate clothes).
Know your CV, and think about the experience you have that is relevant for the role and prepare to answer questions about your achievements. The STAR (Situation, Task, Action, Result) model is a good structure to use to communicate how you have delivered results in previous roles.
Is this a good time to be looking for a move or should professionals stay in their current position until the pandemic is over?
There is no telling when this pandemic will finally be over, but the vaccine announcements have reignited activity, so recruitment hasn't stopped. Since August, we have seen an increase in both contract and permanent roles for quality professionals across most industries. New roles would not be available unless the employer had the budget, confidence in their business plan and the capability to recruit safely.
I would advise those who are seeking new opportunities this year to be mindful of government guidance and not be afraid to ask recruiters and employers what support is available for them.
Looking for your next quality opportunity?
Jessica and her team can be contacted on 01296 611300 or visit www.shirleyparsons.com/quality-recruitment to see the latest vacancies.