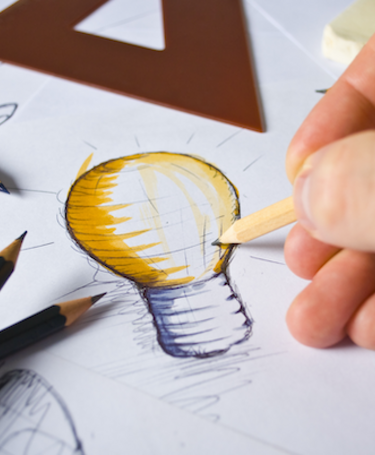 Understanding design and development of products and services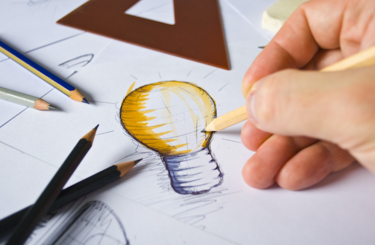 Published: 26 Feb 2021
Ravindiran Gurusamy, IRCA Certificated Associate Auditor, offers an overview of ISO9001:2015; Clause 8.3.
It is useful to have an enhanced knowledge and understanding on the applicability of ISO9001:2015; Clause no 8.3, Design and development of products and services for audit clients in the service sectors. This article outlines how to implement and demonstrate conformance to the requirement.
ISO9001:2015; clause 8.3 mandates organisations that deliver products and services to establish, implement and maintain a design and development process. There is a key word in the standard 'appropriate', which means suitable and implies some degree of freedom for the organisation. The organisation can only decide that a requirement is not applicable, if its decision will not result in failure to achieve conformity of products and services. As a case study, this article examines how logistics, transportation and warehousing sector can include clause 8.3.
All the requirements of ISO9001:2015 are generic and are intended to be applicable to any organisation, regardless of type or size, or the products and services provided.
There is a perception among those in service sectors that the clause 8.3 is not applicable and is only for manufacturing, since design-related activities are not carried out. By misunderstanding this concept, many organisations have wrongly excluded this process from their quality management system.
Even though the customers' requirements were met by the established methods, inclusion of clause 8.3 will enhance organisations' conformance and demonstrate their capability to meet the ISO9001:2015 requirements.
When it can be used
As auditors, we are responsible for enhancing understanding about the process and applicability of the process approach and other approaches by the client in their service provision.
Different processes and their interactions need to be managed within the scope, so as to achieve the intended results in accordance with the quality policy and strategic direction of the organisation. This is specified as the process approach.
The plan, do, check, act (PDCA) cycle enables an organisation to ensure that its processes are adequately resourced and managed, and that opportunities for improvement are determined and acted on.
Risk-based thinking enables an organisation to determine the factors that could cause its processes and quality management system to deviate from the planned results, to put in place preventive controls to minimise negative effects and to make maximum use of opportunities as they arise.
A set of processes that transform requirements for an object into more detailed requirements are known as design and development, and come under three headings – products, services and process.
Service design
Let's look at the area of logistics, transport and warehouse. First, they shall establish, implement and maintain a process related to design and development.
When the client receives a requirement from a new customer or exiting customer for a new service, the client should follow the requirements of clause 8.3 appropriately.
They should take the inputs from the customer and convert these into systematic design documents with necessary controls. In our example company, all these were being carried out at different levels with different approaches.
Services should be designed based on customer needs, rather than the internal needs of the business.
Services should deliver a unified and efficient system, rather than component-by-component, which can lead to poor overall performance.
Service design should focus on the organisation's planning and communication to create optimal service quality and the organisation should involve the customers in the design process.
For effective and efficient design, inputs from ISO28001 – Security management systems for the supply chain, ISO14001-EMS, ISO45001-OHSMS and ISO27001-ISMS can also be considered.
Service design and development output should include:
Feasibility review
FMEA (see illustration)
Packaging standards
Packaging material and disposal
Economic packaging
Hassle free unpacking
Environmentally friendly packaging materials
Economic, safe route
Accepted alternative plan
Risk evaluation in some specific routes (theft and safe driving ,etc)
Receipt, handling, storage and transport for specific items
Any specific loading approved by the customers
Specific environmental conditions, eg for cold storage, medicines or fragile items
Validation of the arrangements and all the facilities meet the requirements for the specified application or intended use
Statutory and regulatory requirements (hazardous substances, restricted routes, reserved forests and driving at night, etc)
Protocol in handling emergency situations
Skill evaluation for handling staff
Competency required to handle the new service requirement
Monitoring and measurement control.
This is not a comprehensive list; other factors may need to be considered.
Verify the output individually or combined with respect to the input requirements. Establish controls for any special processes in the service provision.
The author used the logisitics sector as an example for understanding the requirements of clause 8.3, but the same processes can be applied to all service sectors. Following these will bring the design and development of products and services within their scope of quality management systems.
For more articles, click here.