​Managing Problem Solving
Course code
Duration
Category
Type
Level
This course provides practical skills development of the fundamental tools, techniques and structured methodologies for problem solving and the capability to lead a problem solving team in the application of the key tools and development of robust and sustainable solutions.
Who is it for?
This course is designed for those who are practising in quality and aspire towards middle management.
Indicative course content
Approaches to problem solving and their use (such as 3C, 8D, A3, Six Sigma [DMAIC], DFSS, Lean, Kaizen, TPM, Appreciative Inquiry and Kepner-Tregoe)
Structured problem-solving approaches (8 Steps)
Problem definition and scope (such as Is/is not, description structures and chartering)
Roles in problem solving and workshop facilitation
Leading teams working with the following tools:

Tools to understand current conditions (flowcharts, check sheets, stratification, pareto charts, scatter plots, run charts, histograms, control charts)
Tools for root cause analysis (cause/effect diagram, 5 Whys)
Solution generation (idea generation, selection matrices)
Evaluation of solutions (PDCA)
Risk analysis (risk matrix, FMEA, mistake proofing)
Implementation of solutions (standardisation, monitoring, follow-up)
This course includes a one-hour multiple choice examination.
Find this course
Search our database of global Approved Training Partners to find this course in a location near you.
Click on the links below to view the related courses at foundation and professional level.
Are you a training provider interested in running this course? Contact us for a course specification.
Register your interest in CQI and IRCA Certified Training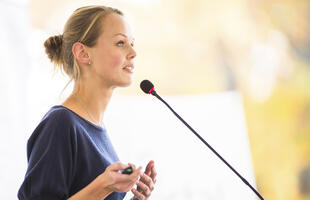 Register your interest and when new auditing and quality courses become available via our Approved Training Partners, we'll let you know.
Find this course
Search our database of global Approved Training Partners for this course in a location near you.