The missing puzzle piece in quality project management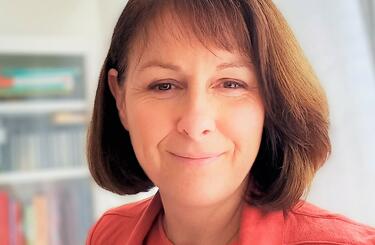 Published: 11 Apr 2023
Lesley Elder-Aznar explains how quality professionals can ensure large and complex projects stay on target in a competitive environment.
The technological landscape is accelerating ever faster and the introduction of new artificial intelligence (AI) applications such as ChatGPT have opened up a whole new world of possibilities.
Many organisations are now racing, not only to stay ahead of the competition, but also to keep up with customer demand for improved services and faster delivery.
As a result, projects are becoming increasingly complex, as organisations seek to improve their efficiency and customer experience using more advanced technology.
If the organisation is not at the top of its game in its ability to deliver change – and many are not – they become reliant on the expertise of a dwindling pool of experienced project professionals to steer them safely through choppy, and often uncharted, waters.
The Project Management Institute (PMI) indicated in its June 2021 report, Talent Gap: Ten-year employment trends, costs, and global implications, the three main reasons for the lack of availability of talented project professionals to meet current demand:
An increase in the number of jobs requiring project management-orientated skills.

Higher demand for project professionals in emerging and developing countries because of economic growth.

The rate of retirement from the workforce.
It's this last point that is the most concerning. Even if there was a steady pipeline of talent flowing into the profession, freshly armed with a new project qualification and a year or two of experience, this is not sufficient to address the current gap.
The ability to plan and deliver complex projects comes mainly from experience; from being shown the way by more experienced professionals who have been there and done that, or at least have delivered something of similar scale and complexity before.
But why is this at all relevant from a quality perspective? I believe there is an opportunity for those in the quality arena with sufficient understanding of project risks, issues and best practice to provide a safety net.
Asking the right questions at the right time can help to steer projects in the right direction and give support to less experienced project managers. To do that, it's important to understand why most projects fail, and there are some common themes here.
Resourcing a project
The first opportunity for a project to go wrong is at the selection stage. If the scheme isn't aligned to the business strategy, it will not deliver the benefits required to justify the cost of implementation. This is a relatively easy assessment to make and should form part of the selection process.
Inadequate planning is one of the most common reasons why projects fail. When the plan is not well-defined or lacks clear goals and objectives, it can lead to confusion and miscommunication among team members. This can result in delays, and scope creep, where additional deliverables are added to the project that were not in the initial business case. Adding in these additional requirements or outcomes can also put a strain on the project budget as they won't have been costed properly.
Another potential issue around planning is failing to allow sufficient time to plan and deliver the project to the required standard. Often the leadership team will state upfront when they want a project delivered. At the outset, the project manager is already cutting corners to try to fit the plan into an unrealistic timeframe.
To address the time constraint, a project manager will look to add additional resources or budget to the project. If these don't materialise, it can result in low-quality work, missed deadlines and unhappy stakeholders.
Reviewing the project plan to check if timescales are realistic, deadlines are being met and dependencies are being managed, is an important objective assessment and can highlight a plan that is unachievable and may create unnecessary risk.
"As the pace of change accelerates further, there's never been a more crucial time to build your knowledge in the project management space."

Lesley Elder-Aznar, project management consultant
Focus on risk assessment
Risk assessment and identification is another important area where oversight and possibly intervention can prevent errors. Poor risk assessment generally comes from a lack of experience, and can lead to unexpected problems, delays, and even project failure.
By working with the project manager or project office to review the risk log and plan, an experienced eye can spot gaps in the risk assessment and highlight areas for review based on previous experience with other schemes.
As an experienced quality professional, this is certainly an area where value can be added and additional support can be given to a less-experienced team.
And finally, working with the project office to add a quality perspective to project reporting standards and metrics will ensure that the correct areas are being assessed and measured across the project portfolio. Comparing these metrics to the outcomes and benefits delivered by projects can highlight areas that might need closer examination or definition in future projects.
Building knowledge
An intervention in the project approach in any of these key areas can save an organisation millions of pounds in wasted expenditure, avoiding missed opportunities and loss of competitive advantage. As the pace of change accelerates further, there's never been a more crucial time to build your knowledge in the project management space.
The 2021-2022 Workforce Insights research findings
Check out our findings from the latest CQI Workforce Insights research.